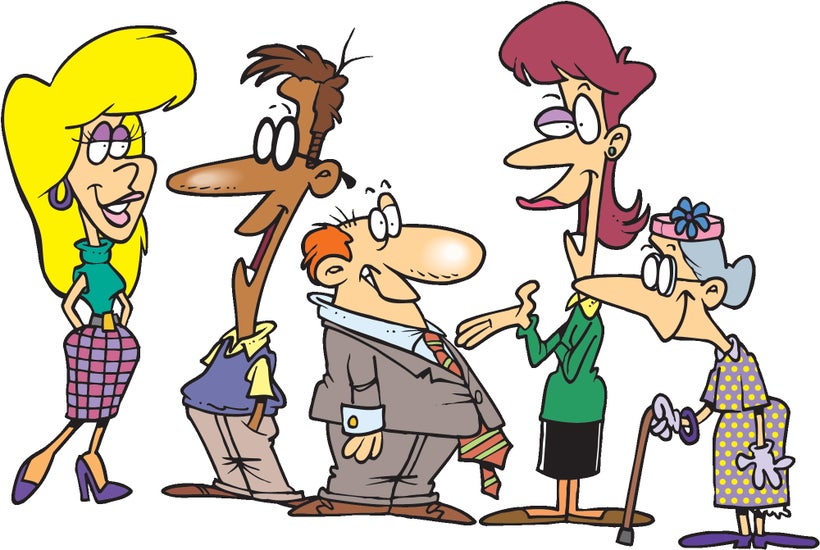 Networking is likely the most important thing you can consistently do to advance your career. Feeling panicked because you have done none of it in the last 11 months? Fear not, because while constant networking is vital to your success, the opportunities this month can pack a serious punch to get you on your way.
When holiday events abound, there is ample opportunity to meet many people in very little time. For the introverts, attending such events can feel daunting, but stepping outside your comfort zone for just one month can be immensely helpful toward attaining your professional goals. By networking, you will instantly make key, empowering connections and open doors you never imagined. Here are key strategies to make December a merry month of networking:
Take advantage of slow season. For many leaders, the holidays mean a condensed workload while colleagues and clients taking time off. So, use this opportunity to identify contacts at your target companies and schedule coffee. Hold yourself accountable by keeping a spreadsheet of individuals with whom you plan to connect, and set reminders on your calendar to reach out to each one. The dent you can make in your target list in just 31 days will shock you.
Follow your impulse. It's natural to feel scared about approaching a stranger, even during occasions that encourage it. Enter Mel Robbins' five-second rule: "If you have an impulse to act on a goal, you must physically move within 5 seconds or your brain will kill the idea." See somebody who looks interesting across the room? Walk over, stick out your hand and introduce yourself! Doing it within five seconds will prevent that self-sabotaging voice from convincing you to play it safe. Tip: If you want to sound more intelligent and interesting, limit alcohol consumption to one glass for obvious reasons.
Listen more than you speak. Diogenes says "We have two ears and one tongue so that we would listen more and talk less." Too many of us need to be the wittiest, most interesting person in the room. But this goal can easily backfire, as people will perceive you to be self-absorbed or disingenuous. So ask some great open-ended questions like, "What drew you to this career?" and, even better "How are you spending the holidays?" Focus less on what you say and more on keeping the other person engaged and happy. Another way to easily remember conversations is by focusing on the eyes, facial expressions, and body language in conversation.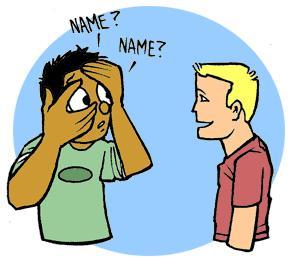 Write it all down. Collecting a dozen business cards in one night is commendable, but if you can't recall their originators, you have 12 pieces of scrap paper. "Which one was Debra Burke? She had four kids, right? Wait, that was Amy Smith." Don't be this person. Write down key highlights after each conversation on each business card. Distinguishing Angela from Amy will take no thought at all when "Has four kids" and "YMCA volunteer" are right there in your contacts. The small details will impress anyone and are instant relationship builders. Tip: Invite new acquaintances to connect on LinkedIn with a personal note that refers to one or more of the distinguishing notes you took"
Give and you shall receive. The best no-cost gift you can give to a professional to open a new door for them. What's more, showing evidence that you have a broad network builds your reputation. Consider being a mentor to a young professional or student. It is not only gratifying, but, who knows? Down the line, the recipient of your gesture may very well return the kindness. Connect friends who may benefit each other. An introductory e-mail takes three minutes and has a memorable impact. What's more, from holiday galas and food drives to community races, there are heaps of fundraisers seeking volunteers right now. Giving your time is not only rewarding, but puts you in direct contact with local professionals, and demonstrates your leadership and your true character. Take it a step further by joining a local charity group such as a rotary club, women's league or Big Brothers Big Sisters. Doing so will connect you with like-minded individuals who are also naturally inclined to help you–a win-win.
Maintain your network. Just as important as growing your network is maintaining it. The work you put into new relationships can't end after connecting on LinkedIn. Professionals need a network they can turn to should they want or need to find a new job. But, you must do your part to stay in contact. Distributing holiday e-cards to past and present colleagues, new acquaintances, friends, and professionals is a great way to maintain your network. Tip: Personalize as many messages as you can to ensure the recipients will really appreciate and remember your kind gesture.
Networking now is a great way to get a jumpstart on your next year's goals. If you are still having an internal struggle with the idea of networking, think about the many ways in which it will benefit your life and happiness. Attending socials, joining clubs, and maintaining a strategic network during the holidays and forevermore will not only generate success for you, but more importantly, will be integral to mental clarity, personal growth and self-esteem. And, like anything, the more you do it, the easier it gets. Happy networking!
______________________________________
REAL LIFE. REAL NEWS. REAL VOICES.
Help us tell more of the stories that matter from voices that too often remain unheard.
This post was published on the now-closed HuffPost Contributor platform. Contributors control their own work and posted freely to our site. If you need to flag this entry as abusive,
send us an email
.