We've already seen that Twitter is turning into a source of breaking news. But it's also clearly turning into a conversation tool and a way to 'humanize' an organization and not just hide behind a corporate shield. The age of social media has empowered amateur journalists, presidential candidates, and creative corporate marketers. Now, some say, it is time for nonprofit groups to harness the power of 140-character tweets to build a network of supporters, recruit volunteers, spread awareness and even raise money.
And, it should come as no surprise that nonprofits do abound on Twitter. With a free and easy interface, a potential to reach a vast audience, the ability to engage with people in conversation directly, and the possibility to garner an audience more open to causes than advertisements, it seems a no-brainer for any organization seeking philanthropy and recognition for their mission.
Despite the difficult economy, American consumers will be going online in record numbers to support charitable causes in the final weeks of the year. As we enter the critical holiday giving season, charities that have focused on their online fundraising efforts and marketing programs stand to benefit from the changing demographics and behaviors of today's consumer. The Internet provides a cost-effective and efficient channel to engage consumers and allow a charity's most ardent supporters to help tell the story. While online giving totals are less than traditional channels, the real growth in online giving and research continues to show that nonprofits that have invested in technology for online engagement will fare better this holiday season than their counterparts who are late to the online world.
As a marketing strategist and community activist, I have embraced the benefits of Twitter. I follow a number of nonprofits to keep up with best practices on using the medium and to share ideas. Below are seven awesome charities and nonprofits that I follow on Twitter and highly recommend as organizations to donate to this holiday season.
Twitter handle: @CharityWater
Website: charitywater.org
Mission: "It's hard not to think about water today. In the western world, we face growing concerns about our stewardship of the world's most precious resource. There's talk of shortages, evidence of reservoirs and aquifers drying up, and of course, plenty of people who simply don't care..."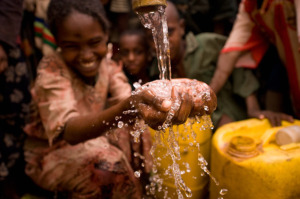 One very impressive element to this NPO is their commitment to social media. Charity: Water is a grassroots nonprofit organization devoted to digging fresh water wells in developing countries, and is among the most successful and visible nonprofit groups in its use of social media.
"The only way we can truly expand our efforts is through tapping individuals through social media," said founder Scott Harrison.
Susan G. Komen for the Cure
Twitter handle: @KomenfortheCure
Website: www.komen.org/
Mission: "To save lives and end breast cancer forever by empowering people, ensuring quality of care for all, and energizing science to find the cures."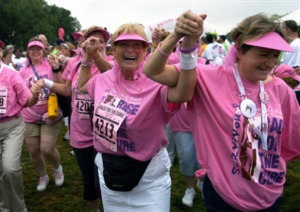 Susan G. Komen for the Cure is the world's largest grassroots network of breast cancer survivors and activists fighting to end breast cancer forever. The organization has taken the fight against cancer to the social web with tweets about cancer research, specific types of cancer news, and information on upcoming events like the Komen Race for the Cure. They have invested more than $1.3 billion to become the largest source of nonprofit funds dedicated to the fight against breast cancer in the world.
Twitter handle: @the1010project
Website: the1010project.org
Mission: "The 1010 Project builds relationships and partnerships with creative and innovative people throughout the world, learning and working together to break the cycle of poverty for life."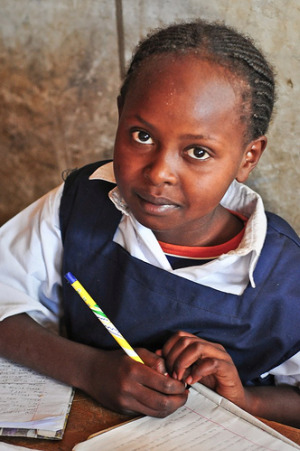 The 1010 Project is a nonprofit organization that provides income-generating grants to indigenous development partners in Kenya and raises awareness in the United States on behalf of the global poor. They use Twitter to engage followers on issues of global poverty in general by publicizing advocacy events as well as interesting facts about poverty.
I recently spoke to Tim Brauhn, Fundraising Coordinator of The 1010 Project, about how his organization uses Twitter to positively impact our planet. Here's what he said:
"We hopped on Twitter hoping to make a few good connections with like-minded organizations and individuals, but our use quickly expanded. Twitter makes it easy for The 1010 Project to keep a dialogue going with other anti-poverty activists and community developers. We can also use it, of course, to promote our good news. Since there's usually no shortage of that, we can share a lot, from poverty statistics to successes in Kenya."

Name:@LIVESTRONG
Website: livestrong.org
Mission: "At the Lance Armstrong Foundation, we inspire and empower people affected by cancer. We believe that unity is strength, knowledge is power and attitude is everything."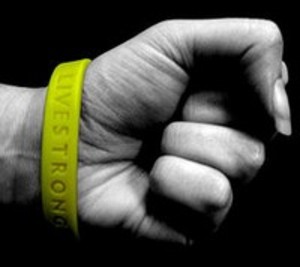 This group single-handedly started a nonprofit fashion trend with yellow rubber bracelets. Just like the awareness they built with those bracelets, they strive to inform the public about cancer and provide people with the tools they need to "live life on their own terms." They've also used Twitter to encourage and support patients and teach people how to Live Strong in the face of this terrible disease.
"140 characters fits my personality well. I'm not much for small talk ... I see long drawn out emails and I delete them. It also brings a certain transparency to my life that others may have never seen or realized. Lastly, it works great for talking about the thing I care about the most (behind my family) and that's fighting cancer. Twitter builds grassroots movements quicker than anything I've ever seen."
Twitter handle:@Habitat_org
Website: habitat.org
Mission:"Habitat welcomes all people -- regardless of race, religion, ethnicity or any other difference -- to build simple, decent, affordable houses with those who lack adequate shelter."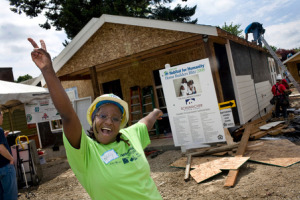 Through the work of Habitat, thousands of low-income families have found new hope in the form of affordable housing. Churches, community groups and others have joined together to successfully tackle a significant social problem -- decent housing for all.
Today, Habitat for Humanity has built more than 300,000 houses, sheltering more than 1.5 million people in more than 3,000 communities worldwide.
Twitter handle: @aspca
Website: aspca.org
Mission: "To provide effective means for the prevention of cruelty to animals throughout the United States. The mission of the Humane Education department is to aid in the realization of the organizational mission by providing relevant, quality materials, resources and programs for educators, students and parents."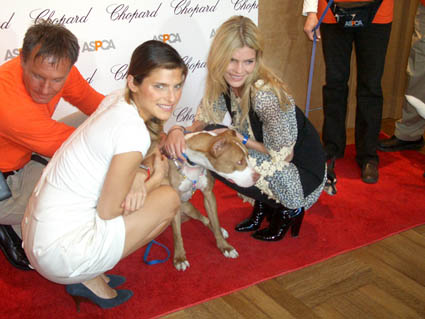 The American Society for the Prevention of Cruelty to Animals was the first humane organization in the Western Hemisphere, and today has more than one million supporters throughout North America. Based in New York City since its inception in 1866, the nonprofit organization provides local and national leadership in animal-assisted therapy, animal behavior, animal poison control, anti-cruelty, humane education, legislative services, and shelter outreach.
Alex's Lemonade

Twitter handle:@AlexsLemonade
Website: alexslemonade.org
Mission: "Raising money and awareness for pediatric cancer causes, primarily research into new cures and treatments."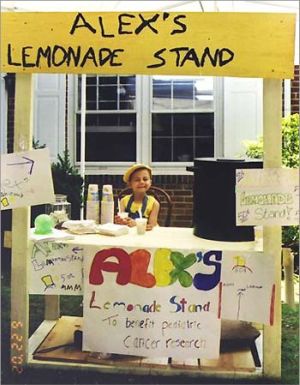 Their bio on Twitter pretty much sums it up: "Fighting Childhood Cancer, One Cup at a Time." Alex's Lemonade Stand Foundation first began in 2000, when a then 4-year-old cancer patient named Alexandra "Alex" Scott (1996-2004) voiced a simple wish -- she wanted to open a lemonade stand to raise money to help "her doctors" find a cure for all kids with cancer. Alex raised a great deal of money through her annual stands, but in the early months of 2004, she set what to some seemed like an unreachable goal -- Alex wanted to raised $1 million. Though her health was failing, Alex was determined to reach her goal, and when her parents asked how she would do it, she just said -- "if people all around the country hold lemonade stands and send in their money, I think I can do it." Alex was right, and during the weekend of her last lemonade stand in her neighborhood, thousands of volunteers of all ages from all corners of the country held lemonade stands, propelling Alex and her cause to reach $1 million. Shortly following the event on August 1, 2004, Alex lost her life to childhood cancer, but her legacy of hope continues to live on through volunteers young and old.
Since Alex opened her first front yard lemonade stand, the foundation bearing her name, Alex's Lemonade Stand Foundation, has raised over $25 million, with nearly half of the funds originating from front yard lemonade stands like Alex's. The money raised has funded over 100 cutting-edge research projects, created a travel program to assist families who need to travel for treatment, and developed resources to help everyone touched by childhood cancer.
Calling all HuffPost superfans!
Sign up for membership to become a founding member and help shape HuffPost's next chapter