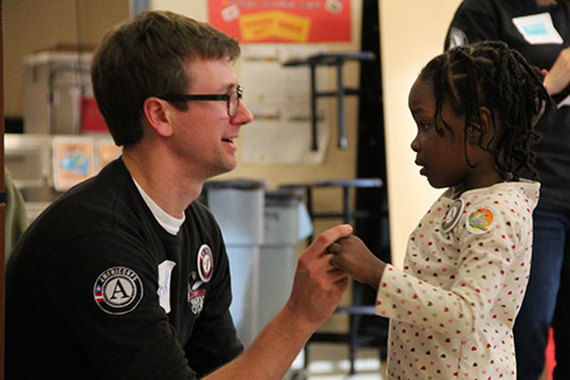 Next week after many Americans have finished their shopping at the mall, supporting small businesses, or clicking for bargains online, they will set their sights on #GivingTuesday. It is a great opportunity for more Americans to make helping others a new part of their holiday traditions.
On #GivingTuesday, Dec. 1, more than 30,000 nonprofit organizations will highlight charitable giving and philanthropy, but the spirit of the day reaches even further -- right down to the street where you live.
Think of the people you know who make time to help their neighbors, volunteer at their child's school, or lend their professional expertise to a community organization. Consider the charities you support or the donations you give to favorite causes. Giving is something Americans don't need prompting to do.
From year to year, some trends are constant. For instance, volunteering is an important activity for millions of Americans, with 1-in-4 serving through an organization. Plus, more than 62 percent of Americans participate in informal acts of volunteering, helping neighbors with tasks such as watching each other's children or assisting elders with shopping.
We have also learned that volunteers are just as generous with their money as they are with their time. Our research finds that people who volunteer are almost twice as likely to contribute to charity that non-volunteers.

We are proud to play a role in expanding and enabling service opportunities for Americans across the nation.

Through our AmeriCorps and Senior Corps programs serving at more than 60,000 locations, Social Innovation Fund, Volunteer Generation Fund, and days of service, we create avenues for millions to give back and address local challenges or serve wherever the need arises.

Our agency also guides President Obama's call-to-service initiative at Serve.gov, where Americans can go to find service opportunities in their communities all year long. There are thousands of programs that need people like you to mentor students, help feed the hungry, or serve our veterans and military families. All it takes to get started is a few clicks of a mouse.
Whether you observe #GivingTuesday by donating to your favorite charity or by creating a service project where you live, encourage others to join you by sharing your stories on social media. You will be surprised at how many people are willing to lend a hand if you just ask them.
There's no better time than the present to start your new holiday tradition.
Wendy Spencer is the CEO of the Corporation for National and Community Service, the federal agency that engages millions of Americans in service through AmeriCorps, Senior Corps, and the Social Innovation Fund, and leads the President's national call to service initiative, United We Serve.
Calling all HuffPost superfans!
Sign up for membership to become a founding member and help shape HuffPost's next chapter