"Never say never"? That doesn't go far enough when it comes to fashion. The best way to predict trends is to remember my theory that "Never is the next new thing." That's because the most provocative/grating/startling looks -- the ones that make you say, "I would NEVER wear that!" -- actually have a good chance of catching on. Fashion is about change (Oscar Wilde gibed, "Fashion is a form of ugliness so intolerable that we have to alter it every six months.") and change can be painful at first. But then your eye adjusts and before you know it you're wearing the skinny jeans, jeggings, mullet dresses and maxi skirts that seemed so unappealing mere months before.
The latest example is the peplum -- an overskirt, ruffle or flare at the waistline of a jacket, blouse, dress or skirt. Back in February, actress Nicole Kidman landed on multiple worst-dressed lists thanks to the white Christian Dior gown with a peplum-like detail that she wore to the Oscars. In July, when Emma Stone wore Giambattista Valli's peplum skirt in impossible-to-miss hot pink to a premiere of Friends with Benefits, reaction was still mixed. Undeterred, Stone wore a peplum dress by Valli in October, and now she has plenty of red-carpet company. In recent weeks, Emma Watson has worn a Jason Wu peplum top; Emily Blunt, a Notte by Marchesa gown; Gemma Arterton, a strapless black Stella McCartney cocktail dress; Nicole Ritchie, a red Stella McCartney; Blake Lively, feathered Chanel Couture; and Jaime King, an Alice & Olivia top. The peplum is here to stay, too. While the pink peplum dress Kerry Washington wore to a benefit in October was from Marc Jacob's Fall 2011 collection, Stella McCartney's peplum pieces are from Spring 2012.
This isn't the peplum's first time in the spotlight: it was also popular in the 1940s and 1950s, when Christian Dior's New Look emphasized a nipped-in waist, and again in the 1980s. Therefore, some fashion bloggers are picking up their peplums from thrift and vintage stores, while others are buying this season's pieces. It's hard to tell the difference. Blogger Cara of Cara's Closet bought a peplum dress for $5 in a consignment store and wore it to a wedding, where she discovered a practical advantage: "Turns out peplums are a great way for disguising 'food babies,'" she told me. With the holiday-party season getting underway, a peplum may be the best way to look fashion-forward and go crazy with the hors d'oeuvre.
See how fashion bloggers wear peplums in this slideshow. If you're inspired, you can search for "peplum" on ShopStyle for new looks and eBay for vintage.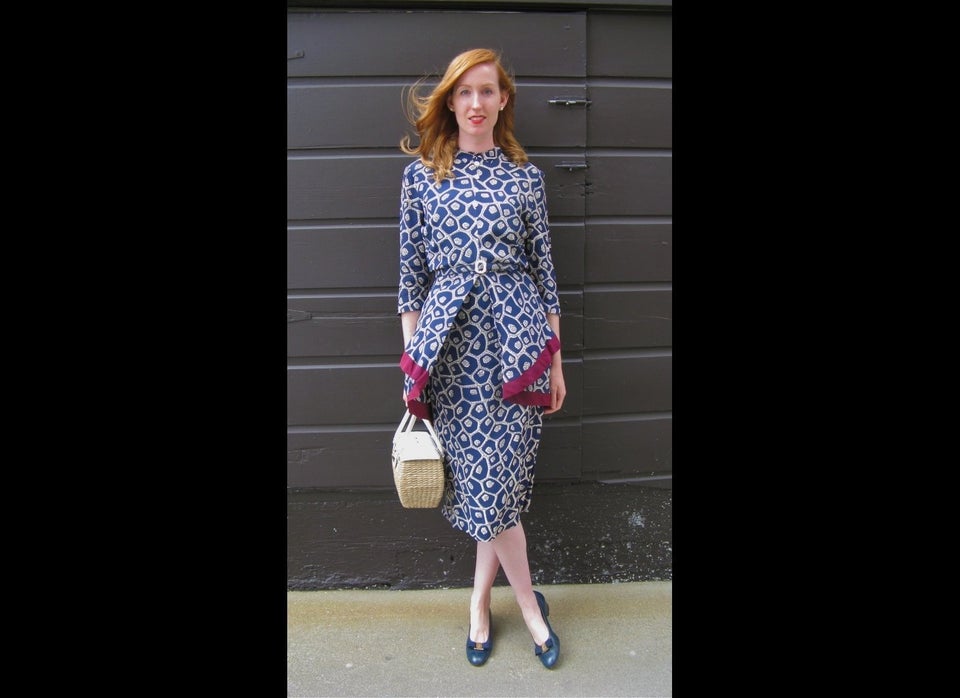 Peplums
Related