If you look for a quote on gratitude to spice up an email, tweet, or Facebook post this Thanksgiving season, one of the top ones you'll find is by American novelist and essayist Cynthia Ozick:
"We often take for granted the very things that most deserve our gratitude."
It's everywhere: Goodreads, Tumblr, Pinterest, QuotesRUs -- you name it.
And with so many bogus quotes circulating by Twain, Wilde and any writer you can imagine on the Internet, I wondered. I'd read Ozick for years: novels, stories, interviews. I've even reviewed her. Was that line really hers?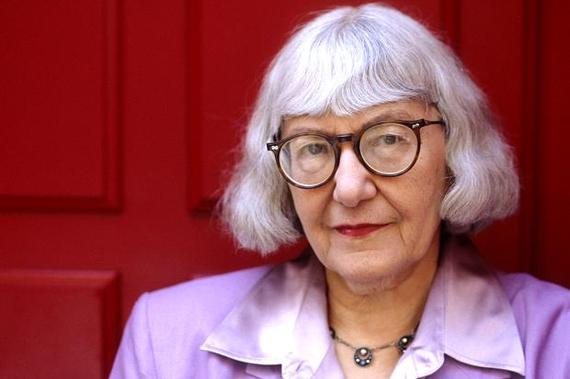 Academic Hollis Robbins describes what happened next for me:
You come across a pithy quote by a famous author that doesn't sound quite right. No source text is given. A general web search yields ten pages of links to self-help sites or quote-a-day webpages. A Google Books or Google Scholar search will offer links to published self-help books or articles going back to the 1980s. None of the sites will offer a full citation or even gesture toward a source text.

Robbins was actually writing about a much more famous quotation that's been falsely ascribed to George Eliot across the Internet (and everywhere else): "It is never too late to be what you might have been."
Both of those quotations make great kitchen magnets. Both of them sound as if they could have been written by the same person working for Hallmark. Unless Mark Twain was the source (j/k).
I was stumped, but Professor Rob Franciosi of Grand Valley State University in Michigan recognized the line as coming from Ozick's essay "The Riddle of the Ordinary" in her collection Art and Ardor where she compares the dramatic extraordinary things in life to the boring, sometimes invisible quotidian in a number of ways, including this one:
The Extraordinary does not let you walk away and shrug your shoulders. But the Ordinary is a much harder case. In the first place, by making itself noticeable--it is around us all the time--the Ordinary has got itself in bad fix with us: we hardly ever notice it. The Ordinary, simply by being so ordinary, tends to make us ignorant or neglectful; when something does not insist on being noticed, when we're not grabbed by the collar or struck on the skull by a presence or an event, we take for granted the very things that most deserve our gratitude.

In context, the line doesn't sound like something you'd put on a coffee mug, and there's no "often" in it. Some anonymous Internet editor apparently decided that Ozick's words needed amplification.
At any rate, I read this rich and rewarding essay thirty years ago and I'm happy to be re-acquainted with it. I highly recommend Ozick's essay anytime you feel your life isn't exciting or dramatic enough, and you'll gain a whole new perspective.
P.S. November 27th--I gave the citation to a Goodreads editor who's taken out the "often" from their George Eliot quotations page
Lev Raphael is the author of the suspense novel Assault with a Deadly Lie and 24 other books in many genres.
REAL LIFE. REAL NEWS. REAL VOICES.
Help us tell more of the stories that matter from voices that too often remain unheard.