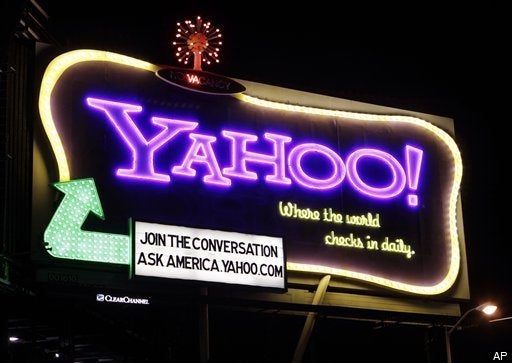 Many people celebrate the holidays by giving back to their communities -- such as volunteering at homeless shelters and conducting canned food drives.
People are discovering, though, that they can do more and have an even greater impact via the digital ecosystem. It's fast, efficient, and offers transparency through social engagement.
For example, holiday shoppers who use the social networking site OuiBox to find a product can automatically generate donations to local schools and relief organizations. The donation is part of the finder's fee the site receives from vendors -- and doesn't affect the price of the product.
Using digital media to engage donors
This kind of digital innovation is targeting a "new generation of givers who want to be engaged digitally," says Bill Hanbury, president and CEO of the United Way National Capital Area.
"They want to have an experience when they go to a website," Hanbury says in an interview with the American Observer, the magazine of the American University graduate journalism school. "They want to be able to network socially. They want to be able to interact with other donors that have similar interests."
Creativity knows no bounds in the online world. Take the social networking site Foodspotting, which is hosting its 2010 Holiday Spotathon, a kind of virtual treasure hunt. When community members collaboratively spot certain types of food or food products, the site gives gifts to families in need through Heifer International.
Some companies find ways to combine their digital engagement with employees and the community. HP, for example, offers two ways employees can give back digitally -- in addition to traditional volunteer opportunities.
During the holiday season, the HP Company Foundation matched dollar for dollar employee contributions to eligible nonprofit organizations -- up to the first $4 million donated by employees.
And, through the HP Employee Product Giving Program, an employee can pay 25 percent of the purchase price for an HP product that will be donated to a nonprofit group. The company pays the other 75 percent -- again, all of this enabled by digital technology.
Even "old" technologies, like search engines, are into digital giving. The Yahoo!-powered search engine GoodSearch donates 50 percent of its sponsored search revenue to charities and schools designated by its users. The donations come from advertisers, not from the users.
This is just a small sample of how the spirit of giving in this holiday season has gone digital -- and lots of smart people out there are coming up with new ideas every day. The world's a better place because of it.
Calling all HuffPost superfans!
Sign up for membership to become a founding member and help shape HuffPost's next chapter