 As I was trying to get my children to school and myself to work, while thinking about 50 other things that I had to accomplish that day, and managed to smash the back door of my car onto my head. While I partly blame my (lack of) height for the mishap, it was really my overzealous multitasking and the resulting distraction that probably caused me to be off my game that morning.
Multitasking is often necessary for busy women and, fortunately, we tend to be pretty good at it. But, the list of tasks cannot be greater than your available time and energy. The list can be especially huge during the holiday season. Do you expect yourself to accomplish everything that you usually do during the year, plus be the ideal hostess, gift-giver, party guest and social coordinator? The logistics of real life, especially when combined with the fantasy images abundant in the media, can lead you to set unreasonably high standards for yourself. Are you trying to recreate an idealized scene of the perfect group of family and friends, eating the perfect food and opening the perfect presents, in a perfectly decorated house? If only you had superpowers...
Try scaling back demands on yourself by prioritizing and focusing of what's really important to you. Would you rather spend an extra couple of hours preparing your signature cocktails and homemade appetizers for your party? Or would you rather serve wine, cheese and crackers and spend some time walking or shopping with your friends? With limited time, you may not be able to do both. But either choice is fine, as long as it feels right to you, and you don't beat yourself up for not somehow miraculously creating extra hours in your days and managing to do everything.
If your demands on yourself are too high, you're likely to end up frustrated and disappointed, which will make it very difficult to enjoy your friends and family during the season. Too high expectations also can knock down your self-esteem and self-confidence, while hugely increasing your stress level. It's unrealistic to expect yourself to be Wonder Woman -- lassoing bad guys and bouncing bullets off your bracelets, all while looking great in hotpants and a bustier.
Which brings us to another issue of unrealistic expectations at holiday times ... rows of December magazine covers scream out promises of holiday weight loss strategies, leading up to the typical January headlines of regrets and resolutions. For those of us who work with people struggling with various eating disorders and body image issues, headlines such as "So You Ate a Cupcake? Fast Moves to Burn it Off!" (Dec. Cosmo) are disconcerting. First, the focus on exercise for the specific purpose of burning off a cupcake sounds a lot like the goal of "getting rid of" food often stated by women dealing with dysfunctional eating or obsessive exercise. Second, it's promoting a flawed, quick-fix approach to weight management.
Adopting a healthy lifestyle, including good nutrition, appropriate exercise and many other dimensions of wellness, is the best way to achieve and maintain a healthy weight. If you expect yourself to dramatically change your body during a few weeks of the year, you are unlikely to achieve that unrealistic goal. This is especially true during the holiday season, when you may be especially busy and surrounded by Christmas cookies. So, lighten up on your expectations of yourself. If you're motivated to try more healthy lifestyle choices, great. But be proud of each little achievement, and don't let yourself feel bad because you (like almost everyone else) cannot possibly morph into a supermodel by December.
Consider this as a holiday gift to yourself: Self-acceptance, self-respect and reasonable expectations throughout the year. Happy Holidays.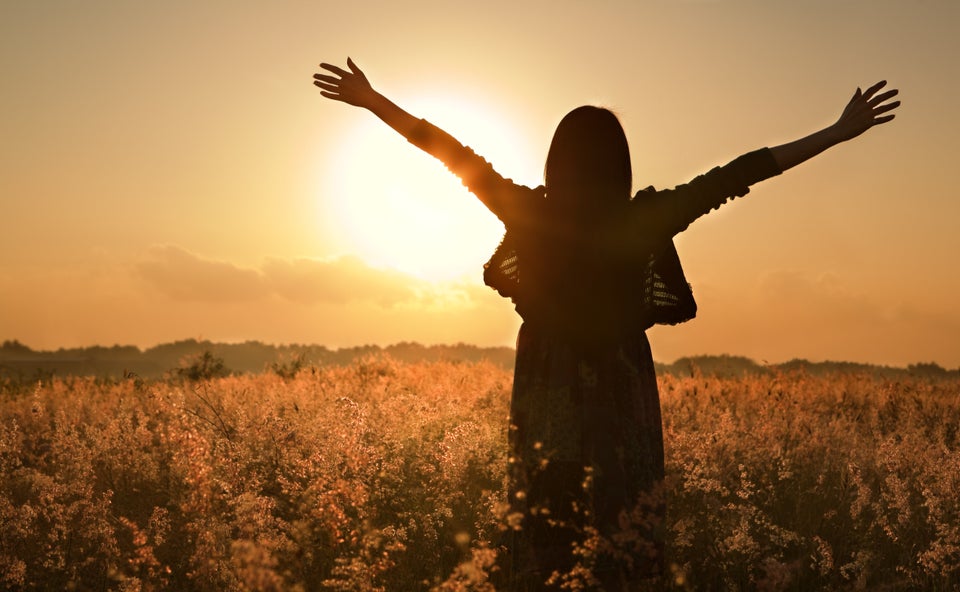 7 Ways To De-Stress In A Minute Or Less