On the last day aboard the doomed Titanic, first-class passengers about to enjoy lunch were offered items such as Eggs Argenteuil, Chicken a la Maryland and fillets of brill.
The prized piece of Titanic memorabilia is expected to fetch at least 100,000 pounds -- or about $157,000 -- according to the Telegraph.
The Dodge's survived the sinking of the massive ship, which resulted in the deaths of 1,517 people. Once she made it safely to shore on a lifeboat, Mrs. Dodge gave her account of what happened.
Check out a photo of the historic menu below.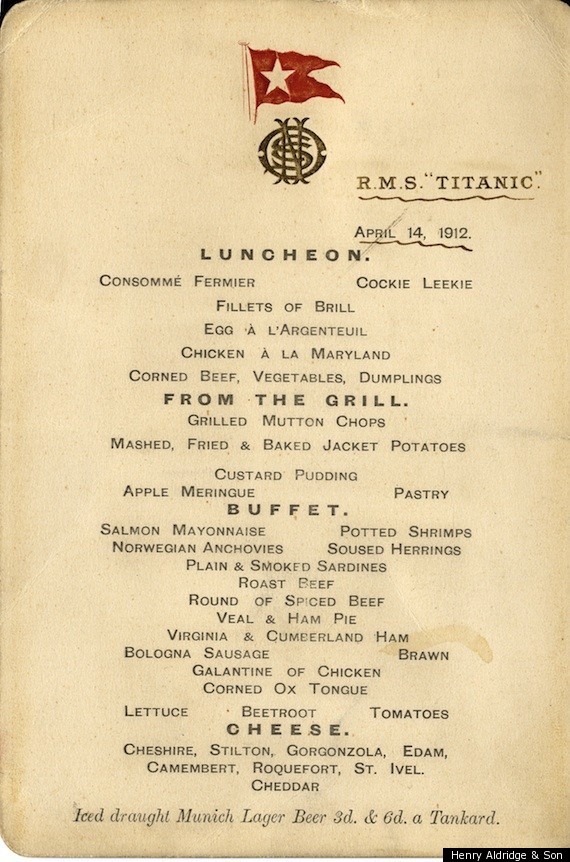 Popular in the Community