Everyone who survived the 1912 sinking of the Titanic is dead, and now one of the tragedy's oldest mysteries has been laid to rest: DNA tests confirm that the sensational claim by a woman who said she survived the sinking was all wet.
The bizarre saga begins more than a century ago, when two-year-old Loraine Allison set sail on the Titanic along with her parents and baby brother, Trevor. With the help of a maid, Trevor made it onto a lifeboat and survived the ship's sinking. But Loraine and her parents were never seen again and were presumed dead, according to the Telegraph.
Three decades later a woman who called herself Helen Kramer surfaced with a shocking claim on a radio show, asserting that she was actually Loraine Allison. She said she had survived Titanic's sinking with the help of the ship's designer, Thomas Andrews, and that she was entitled to a share of the Allison family fortune.
But the strange story doesn't end there.
(Story continues below.)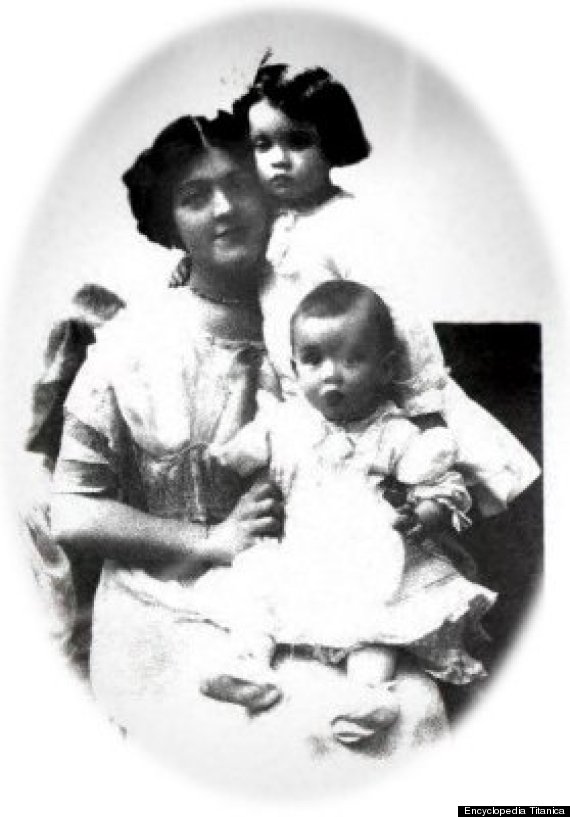 The Allison family before their fateful voyage on the Titanic in 1912. Loraine is pictured at center.
I am the granddaughter of Helen Lorraine Kramer who was told that she was actually Helen Lorraine Allison and who was listed as a victum of the Titanic disaster. She was the Daughter of Hudson J. & Bess Allison, first class passengers and who are known to have both perished with the sinking. This is a mystery that has had much speculation and is a story that I grew up with from my earliest memory.

Bottomline...all anyone need do is see a photo of Hudson Allison and my grandmother and if there was ever a father and daughter it is they. I have the photos I have letters I have her daughter Adele, my mother with me to interview and am seeking to tell and share this tale in it's truth and it's entirety once and for all.
In response to the renewed claim, a group led by forensic scientist Tracy Oost founded the Loraine Allison Identification Project. They obtained DNA from members of the Allison family and had it compared to a sample from Woods' half-sister, Deanne Jennings (Debrina Woods declined to give a sample).
"I would like to thank Deanne Jennings and [great-niece of Bess Allison] Sally Kirkelie for offering their DNA to stop this harassment," David Allison said, according to the Irish Independent. "This was a courageous, selfless act, and I will remain forever indebted for their act of kindness."
But Debrina Woods isn't giving up. In a recent post on her website, she wrote that the findings of the Loraine Allison Identification Project "have ONLY steeled us to commit EVEN MORE to telling the real TRUTHS of this story!!!"
REAL LIFE. REAL NEWS. REAL VOICES.
Help us tell more of the stories that matter from voices that too often remain unheard.
BEFORE YOU GO
PHOTO GALLERY
Memories Of The Historic Titanic