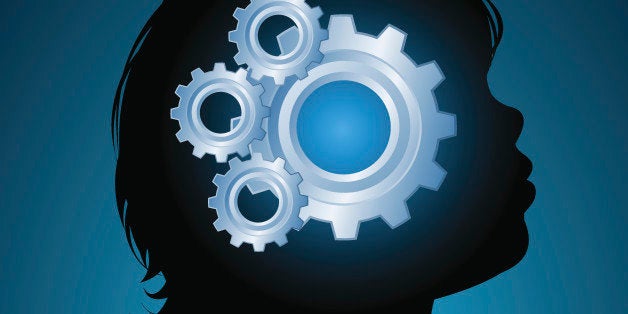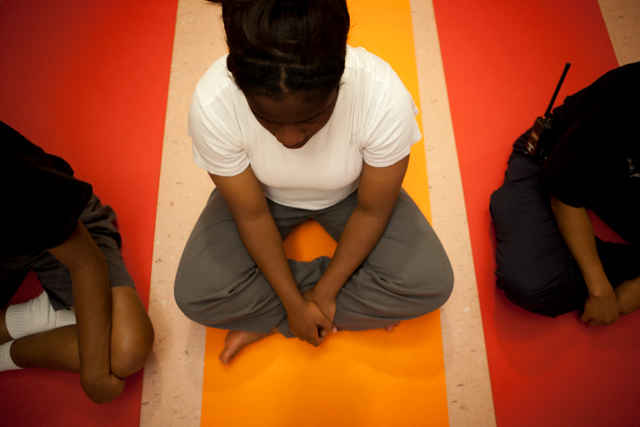 This post is dedicated to the most forgotten, underserved children in our country. Those who quickly fall through the cracks and into the school-to-prison pipeline. When practicing peacefully in one of our therapeutic yoga programs, these are the children who teach us hope and inspire us to serve!
Today my beloved nonprofit, The Flawless Foundation, turns five! Yes, five years ago without a plan and with a kitchen table for a desk, I received a letter from the IRS incorporating a glimpse of an idea, a calling from deep within my soul, into an organization with 501(c)(3) status. I had no experience in running a nonprofit; it was 2008, we were in a recession, and brilliant people who knew much more than me advised me not to start a charity in a time of economic downturn. All I possessed was unrelenting passion and a burning desire to address the public health emergency that I was witnessing for our vulnerable children with serious behavioral challenges. I felt I had no choice.
There are 15 million children in this country living with brain disorders and studies find that a very large percent of them go without care. A nationally recognized mental health advocate, Judge Steven Leifman, has said, "[Mental illness] is the one area of civil rights where we have actually gone backwards." The United States is among the world's most highly developed countries -- we have sent men to the moon! How could we have a civil rights issue that is regressing? I had to take a stand.
Since I began on that beautiful spring day in May, I have seen more hope, tragedy, pain, and beauty than I could ever have imagined. I started with determination and heart -- ready to take on our mental health and education systems until every child with a brain-based behavioral challenge believed in their own perfection and was loved and respected. What I have witnessed has sometimes brought me to tears and broken my heart, overwhelming me with grief. I have seen mental health professionals and educators be verbally and physically attacked in their work and wondered how they always return with love to start each day with renewed hope.
Many heroes are striving to create policy and systems that can stand against the dysfunction present in the care and education of this marginalized, disenfranchised population. I recently attended a symposium on the Criminalization of Mental Illness at the University of Southern California Gould School of Law where the keynote was delivered by Richard Bonnie, a national expert who advised the Senate committee led by Vice President Biden in the aftermath of the Newtown tragedy. He poignantly shared with us that the stories and statistics from our first day of the symposium had moved him to tears on ten different occasions. When Professor Bonnie talked about his experiences of testifying immediately in the wake of Virginia Tech and Newtown, his compassion and complete dedication to all of humanity were so palpable we felt as if we were in Congress with him.
These brilliant scholars -- JDs, MDs, PhDs, some with double advanced degrees after their names -- have hearts of titanium. Their incredible accomplishments and boundless compassion are fueled by their knowledge that people are resilient, there is hope, prevention is key and that, if we can intervene with our children, we can make a tremendous impact on human suffering. As we struggled to make sense of hundreds of statistics and research studies on recidivism, gun violence, homicide, suicide and juvenile justice, one clear, simple concept emerged: We know what to do. We just need the will to do it. Where does this will come from? Respect and commitment to the spark of divinity in every human being.
In the office today, we will light a cupcake with birthday candles. As we blow them out, we will wish for every child to be embraced by society and to feel flawless. We will also make a special wish that every adult in these children's lives can see the perfection in themselves and in the eyes of all children. It is time to activate our collective hearts because that is what is required. Together we are as strong as titanium, and when we are sourced from the healing power of love we can make our Flawless birthday wish a reality!
Calling all HuffPost superfans!
Sign up for membership to become a founding member and help shape HuffPost's next chapter