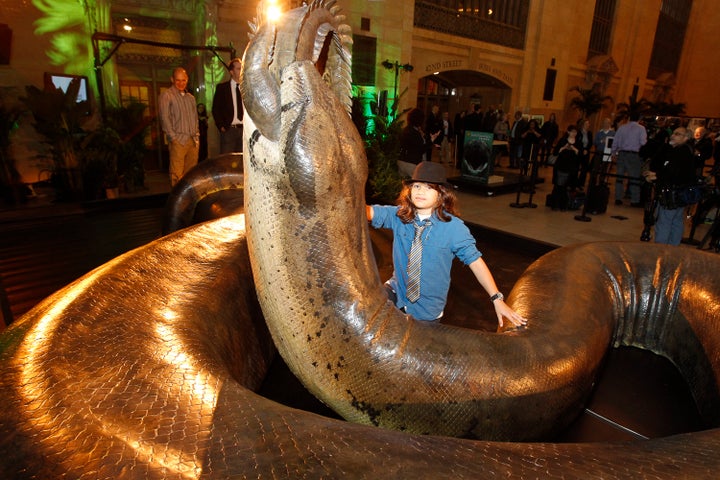 Titanoboa, the biggest snake that ever lived, is taking a bite out of the Big Apple.
Well, not quite. But a scientifically realistic, life-sized model of the long-extinct serpent has taken up residence in New York City' Grand Central Terminal. The model represents a 48-foot titanoboa that would have weighed a ton and a half, according to a written statement issued by the Smithsonian Channel.
The channel is scheduled to premiere Titanoboa: Monster Snake, a two-hour special about the colossal constrictor, on Sunday, April 1 at 8 p.m. ET/PT.
Article continues below slideshow.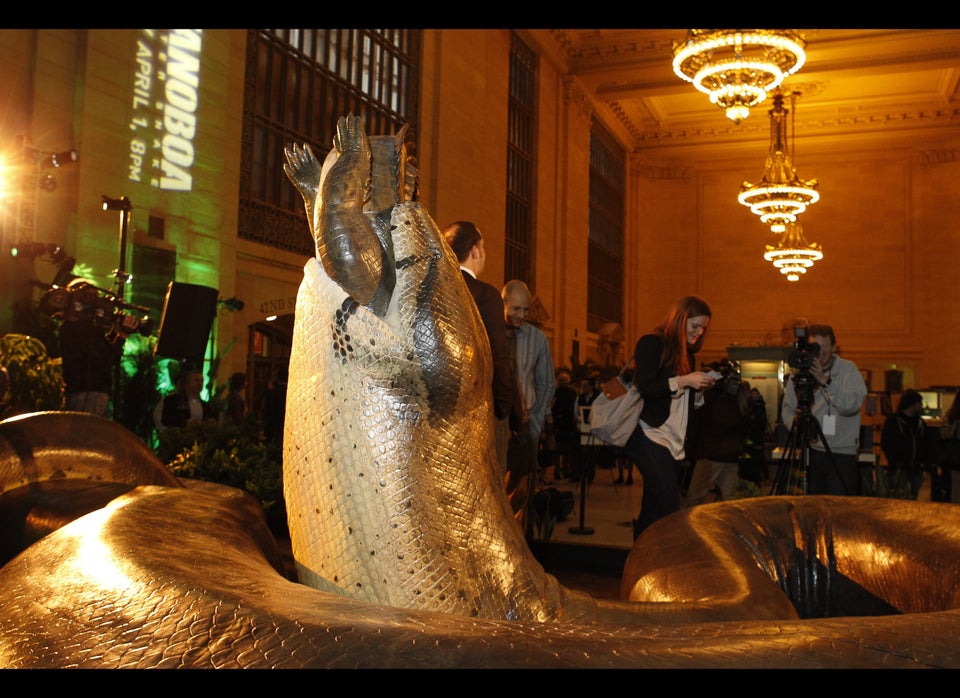 The snake model is intended to "scare the daylights out of people" in an effort to "communicate science to a lot of people," Smithsonian spokesman Randall Kremer said, the International Business Times reported.
The model is based on a fossilized bone of a titanoboa that was discovered in a Colombian Coal mine in 2002, according to the statement. It is scheduled to remain at the terminal today and tomorrow, Friday, March 23, and then go on display on the National Museum of Natural History in Washington, D.C.