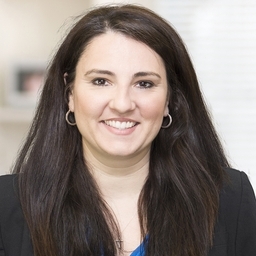 Being an inventor isn't easy, is it?
There are tons of challenges that inventors face when trying to get their product to market. One of the main obstacles is the lack of funding.
No matter how brilliant your invention is, you won't see any real advancement unless you are able to obtain financing. Some inventors deal with this by getting loans. But others choose to seek financing from investors that believe in their product.
This is one of the major problems that InventHelp seeks to solve. By holding their annual INPEX Trade Show, InventHelp makes it easier for inventors to meet potential investors and try and gain the funding they need to advance their invention.
For this article, I interviewed Nicole Lininger, the Director of Corporate Communications at InventHelp. She is the person responsible for putting this event together. Having worked for InventHelp for over 14 years, she has assisted tons of inventors in their efforts to bring their products into the marketplace.

What Does InventHelp's INPEX Do?

InventHelp's INPEX is America's Largest Invention Trade Show. Inventors converge onto Pittsburgh every year to display their inventions and new products in the hopes of meeting companies who are interested in taking on new products for their own companies.
At the event, numerous inventors are able to showcase their inventions and products in an effort to attract investors. The inventions on display are available for manufacturing, licensing, or marketing. It serves to connect inventors with the people who can help them take their business to the next level.

How did you get the idea to start InventHelp's INPEX?

INPEX was started 31 years ago. It originally began as a venue for inventors to present their new inventions to companies. However, over the years, Nicole Lininger has seen INPEX evolve into something more.
"It gives an inventor a way to show off & display their product, practice their elevator pitch, and promote their invention to potential buyers, manufacturers, Distributors, catalog companies and more, all in one convenient forum. We also offer the George Foreman Inventor's University for inventors to learn about different topics like patenting, prototyping and manufacturing every morning before the show floor opens."
Most inventors are never able to get their inventions to the marketplace. Why?

As you already know, becoming a successful inventor isn't easy. There's many different challenges and obstacles that you will face when bringing your product to the marketplace. Nicole has seen firsthand how difficult an inventor's life can be.
"The success rate for inventors is very low. There is a lot of competition out there in the marketplace. It can take years for inventors to perfect their product, get it to the right company who is interested in taking on new products, and there also has to be a need from consumers for that type of product."
What is the most interesting invention you've ever seen?

Since Nicole has worked with InventHelp for over a decade, she's had the privilege of seeing a lot of different inventions across the world. She has seen that in some cases, some inventions will do better in one country than in another.
This means she has been exposed to tons of awesome inventions before the U.S. market ever gets to see them.
"I happened to be in South Korea right as the Selfie Stick was gaining popularity outside of the US. As soon as I returned home, it was huge here in the states. For products, it's all about timing and demand."
Conclusion

Our economy thrives on innovation. Every day, there are inventors are creating ways to make life easier for the average person. While it may not be easy, the work these inventors are doing is important. With the help of companies like InventHelp, inventors can find it easier to make their mark on the world.
Related
Popular in the Community