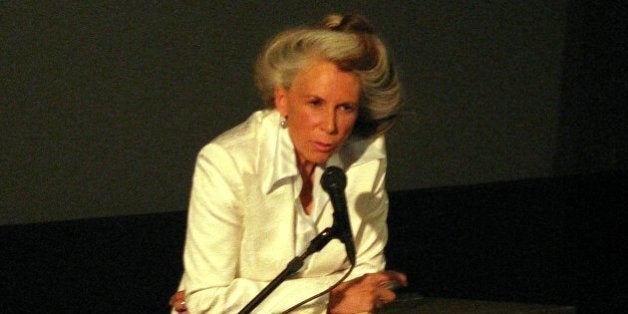 Catharine MacKinnon was a law student at Yale University in the mid-1970s when she had a radical idea: Sexual harassment on campus was discrimination, and it interfered with a woman's ability to attend college. MacKinnon would put that theory to the test in a court case that her side would eventually lose, but that would have far-reaching effects.
In recent months the issue of sexual assault and harassment at college has attracted the scrutiny of the White House and Congress. But some four decades ago, the gender equity law on which many federal inquiries into college sexual assault are based, Title IX, pertained primarily to sports. So in 1977, when MacKinnon advised a group of Yale students alleging harassment on campus to file their lawsuit, Alexander v. Yale, the legal argument was an untested theory.
"What has mainly improved since then -- to which the recent initiatives to investigate complaints seriously by the government and impose sanctions is a response -- is the willingness of survivors to stand and fight for themselves," MacKinnon told The Huffington Post.
As a Yale law student in 1977, MacKinnon wrote the framework for what would become the argument that sexual harassment is a form of discrimination based on sex. Prior to the publication of her argument, she provided a copy to Nadine Taub of the Women's Rights Litigation Clinic at Rutgers School of Law, who represented the female students in Alexander v. Yale.
Students claimed at the time that male professors had propositioned female students for sex in return for better grades, according to Alexander plaintiff Ann Olivarius. But the victims had no recourse through the university. In fact, Olivarius would be threatened with arrest for libeling one of the professors by reporting his advances to Yale administrators.
The women in Alexander didn't seek compensation. They insisted Yale needed to have a grievance procedure for sexual harassment claims.
The court ruled the students did not have standing to bring the suit because they had graduated, and one student's claim of a "quid pro quo" case was denied because she never actually received better grades. However, in 1978, Yale established a harassment grievance board, and hundreds of other colleges would follow the Ivy League school's lead in instituting their own reporting procedures.
So the federal appeals court's dismissal of the case in 1980 was not really a loss, as Yale had by then established a mechanism for students to report sexual harassment. The American Civil Liberties Union later declared Alexander a "pivotal moment in Title IX history."
But it wasn't the last Title IX controversy Yale would face.
In 2003, Kathryn Kelly sued Yale University, alleging violations of Title IX in denial of accommodations for failing to provide her with academic assistance after she reported a sexual assault, and for remarks by a dean in an open forum that her assault was "not legal rape." Kelly sued for defamation, breach of contract and intentional infliction of emotional distress.
U.S. District Court Judge Janet C. Hall stated in her ruling, "There is no question that a rape ... constitutes severe and objectively offensive sexual harassment."
"The court agrees that a reasonable jury could conclude that further encounters, of any sort, between a rape victim and her attacker could create an environment sufficiently hostile to deprive the victim of access to educational opportunities provided by a university," Hall wrote.
Less than a decade after that case, in 2011, a group of 16 students and recent alumni filed a Title IX complaint with the U.S. Department of Education's Office for Civil Rights alleging a sexually hostile environment. Some of those complainants would go on to assist other students in filing Title IX complaints against other universities, and some helped to found Know Your IX, a sexual assault survivor advocacy group.
MacKinnon later taught at Yale, among other universities, so the Alexander case was well-known to the 2011 complainants, said Alexandra Brodsky, who was among them.
"We knew that we were able to take this action because of students who had been on the same campus decades earlier," Brodsky said.
Around the same time as Brodsky's complaint, a "Dear Colleague" letter from the Education Department made clear colleges' need to address sexual assault on campus.
Experts on sexual violence in higher education seldom single out any particular university as being the worst offender, even those that have faced repeated complaints and lawsuits. Instead, experts tend to cite such frequent failures as evidence that academia as a whole hasn't made the necessary improvements on sexual assault.
"The OCR complaint of 2011 is a stunning example, over 30 years after Alexander v. Yale," MacKinnon said. "Schools with repeat complaints are not necessarily worse than others, although they, if anyone, should know better. Their students are just more ready to confront what is happening in their environment. Every school has a branding response, 'Let's disappear this.' They see the victims as the cause of their problem, which they conceive as looking bad. If they realized that the students are the school and took their side, they could solve this problem instead of trying to make sure nobody sees they have it."
What MacKinnon sees as new in today's cases is the "willingness of survivors to stand and fight for themselves," referring to them as an "inspiration."
MacKinnon also sides with current activists who have called for more teeth in Title IX enforcement. MacKinnon suggested the possibility of financial penalties exceeding a quarter million dollars, for example, to give institutions a meaningful incentive to avoid violating Title IX. "Relying on [universities'] good intentions is living in a fantasy world," she said.
Federal lawmakers seem to agree, with people like Sens. Claire McCaskill (D-Mo.) and Kirsten Gillibrand (D-N.Y.) hinting that they want a more realistic punishment for colleges that violate Title IX, or at least stronger incentives to follow the law. Right now, the worst an institution can expect of federal penalties for Title IX violations is bad public relations and a resolution agreement requiring new policies on sexual violence.
"Unless we see that shift in enforcement," Brodsky said, "we're going to be telling the same story 40 years from now."
Related
Popular in the Community