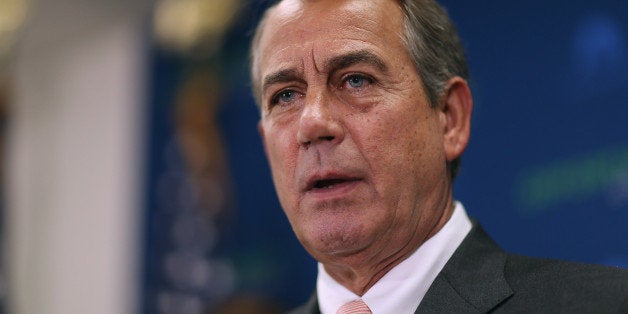 House Republicans are trying again this year to eliminate federal funding for a program that provides birth control, HIV testing and sexually transmitted disease screenings and treatment to low-income patients across the country.
The House Appropriations Labor-HHS Subcommittee released a budget proposal for Fiscal Year 2016 on Tuesday that zeroes out funding for the Title X family planning program, the only federal grant program that provides contraceptive and other preventive health services to poor and uninsured individuals who would otherwise lack access to that kind of care. The program subsidizes 4,100 health clinics nationwide and provides no- or low-cost family planning services to individuals who earn less than about $25,000 a year. The largest demographic the program serves is reproductive-aged women between 20 and 29 years old.
"An elimination of Title X would have a devastating impact on the 4.7 million Americans who may no longer have access to high-quality, patient-centered family planning and sexual health care services," said Clare Coleman, CEO and president of the National Family Planning & Reproductive Health Association, an advocacy group for family planning providers. "For many of these women and men, a Title X-funded health center is their only access point to the health system and the only health care they receive all year."
Rep. Tom Cole (R-Okla.), the chairman of the Labor-HHS Subcommittee, did not return a request for comment.
The House has been trying to eliminate Title X funding since Republicans gained control of it in 2010, because the program subsidizes some Planned Parenthood clinics that also offer abortion services. Federal law prevents Title X funding from paying for abortion, but Republicans have argued that the family planning money frees up other money that clinics can then use to pay for abortions. House Majority Leader John Boehner (R-Ohio) famously threatened to shut down the federal government in 2011 if Democrats and the White House would not agree to slash the program.
Republicans have so far been unsuccessful in defunding Title X, because Democrats have controlled the Senate. But they have managed to reduce the program's budget by $31 million since 2010. As a result of the budget cuts, the program now serves nearly 700,000 fewer patients, according to Coleman.
Women's health advocates say the anti-abortion argument against Title X funding makes little sense, because contraceptive and family planning services reduce the need for abortion. Moreover, every dollar the federal government invests in family planning saves taxpayers $7.09 in public expenditures, according to the Guttmacher Institute, a reproductive health research organization.
Now that Republicans control the Senate, the Title X program is in danger of being eliminated in Congress' budget for the first time since President Richard Nixon signed the program into law in 1970.
"The Senate will be under enormous pressure, both to cut the program and save the program," said Coleman. "It's going to be up to the moderate Republican voices to talk sense about what family planning does for the public health and public purse."
Before You Go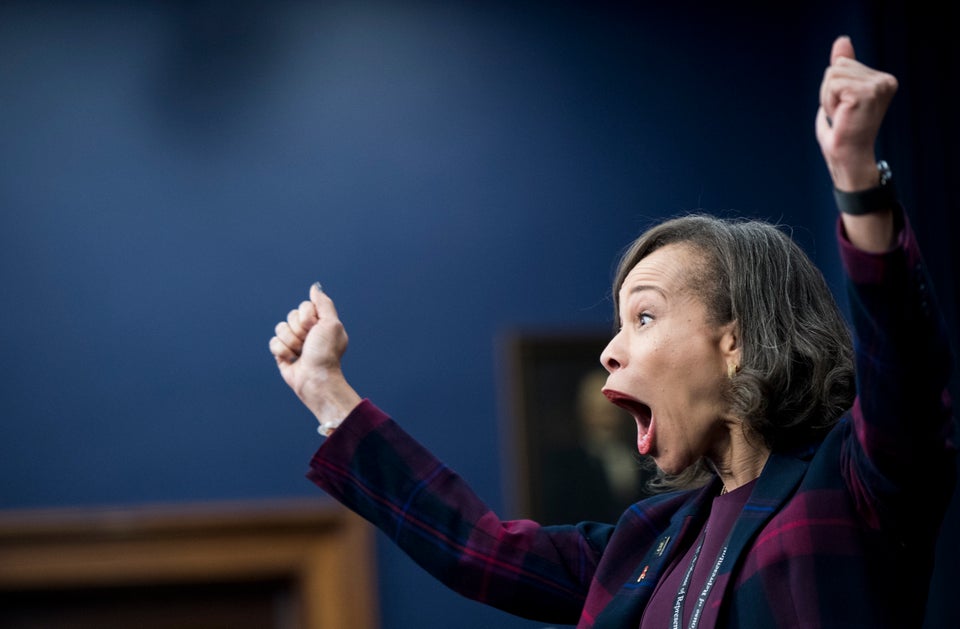 Scenes From 114th Congress And Capitol Hill
Popular in the Community