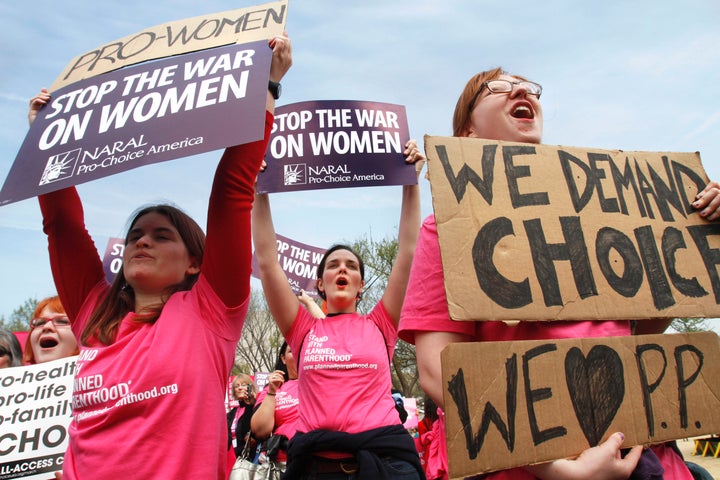 WASHINGTON -- Title X, the federal family planning grant that funds birth control and preventative health services for more than five million low-income people annually, saves U.S. taxpayers massive amounts of money in Medicaid costs, but GOP lawmakers are trying to axe the program for the second time this year in the name of slashing the deficit.
The cost of covering a Medicaid-funded birth, including prenatal care, delivery, postpartum and infant care for a year, was an estimated $12,613 in 2008, according to a May 2010 Guttmacher Institute study. This far outpaces the cost of providing birth control and other contraceptive services to low-income women at Title X-funded clinics, which averages only $257 per client per year.
Crunching the numbers, every dollar the U.S. government spends on family planning services to help people plan how many children to have and when to have them saves taxpayers about $3.74 in Medicaid birth-related costs. The government spends about $300 million a year on the Title X program, but in 2008 alone, it saved the country $3.4 billion dollars in return.
Nevertheless, House Republicans seeking to cut spending have repeatedly targeted the program. Rep. Denny Rehberg (R-Mont.), who chairs the House Appropriations Subcommittee on Labor, Health and Human Services and Education, proposed a budget bill for fiscal year 2012 last week that "eliminates 79 wasteful programs," including Title X. The budget would also defund Planned Parenthood, cut funding for teen pregnancy prevention initiatives and redirect it toward "abstinence only" education programs, and prevent abortions from being covered by insurance under the Affordable Care Act.
Rehberg's proposal, while still just a draft and only a piece of the whole FY 2012 budget, already has the support of the House Appropriations Committee.
"It reflects the Republican position on those issues ... it reflects the opinion of our members," Jennifer Hing, the committee's GOP communications director, told the Washington Post.
House Republicans already cut funds for Title X by 5.5 percent during budget negotiations earlier this year, and health advocates say that even that small cut was devastating to the increasing number of unemployed and uninsured people who rely on the program for basic health and preventative care. Title X-funded health systems have had to furlough and lay off employees as a result of the cuts, while the recession is driving more and more patients to seek services there.
"In 2009, 5.2 million patients sought care through this program, and we're expecting to see higher numbers for 2010 because of the recession," said Clare Coleman, President and CEO of the National Family Planning and Reproductive Health Association. "Congress doesn't get it. This battle over Title X will not save the government any money. It will cripple systems that are already scraping by on very little money and doing everything they can to help people in the recession."
Title X was established under President Nixon in 1970 with bipartisan support and remained largely uncontroversial through the 1990s. President George H. W. Bush and his family actually sat on the board of Planned Parenthood, and during his term in office he approved giving Planned Parenthood about $2.2 billion in federal funds.
Yet Title X has more recently become a political whipping post for the GOP -- despite the fact that none of the program's dollars are used to fund abortions. Title X does partially fund family planning services at Planned Parenthood providers, some of which also offer separately funded abortions, but the majority of the country's 4,500 Title X-funded clinics have nothing to do with Planned Parenthood and are located in cash-strapped county health departments instead.
Title X supporters argue that anti-abortion advocates should be the program's biggest supporters, since it helps more than a million low-income women to prevent unwanted pregnancies every year and thus reduces the overall number of abortions. Yet the latest wave of anti-Planned Parenthood sentiment among conservatives seems to have leaked over into all federally funded family planning programs.
"I believe in the conservative movement there's been a 15-year effort to conflate contraception and abortion," Coleman told HuffPost. "Many elected officials do not make a distinction like they used to, so the issues have become so overlapping in many Republicans' minds that they can't separate them anymore."
Even the anti-abortion activist group Susan B. Anthony List, which recently called for all GOP presidential candidates to sign a pro-life pledge promising to defund Planned Parenthood, has no position on defunding Title X.
"We are going after programs that center around abortion services, so that's not a target of ours," Marjorie Dannenfelser, the group's president, told HuffPost.
Rehberg's office did not respond to multiple calls for comment, but he said back in March that his support for the GOP plan to defund Title X was about eliminating "duplicate services."
"Over the years, we noticed there were women who were already being served by Medicaid," Rehberg told the crowd at a town hall meeting in Montana.
But Medicaid and Title X are not actually duplicate services. Many low-income women who don't qualify for Medicaid still rely on Title X-funded health clinics for contraception, pap smears, diabetes screenings and other basic care.
House Democrats are gearing up for battle over Rehberg's proposed cuts, which are likely to meet strong resistance in the Senate.
"The Republican majority has targeted this funding not out of any interest in reducing the deficit, but instead as a means to end family planning opportunities for women," Rep. Rosa DeLauro (D-Conn.), ranking member on the Labor, Education, Health, and Human Services Appropriations Subcommittee, told HuffPost. "I am a survivor of ovarian cancer, and am only here today because my cancer was found early. Chairman Rehberg's politically charged elimination of this vital program is bad policy and will cost women's lives."
For information on the GOP presidential candidates' views on women's health issues, check out the slideshow below: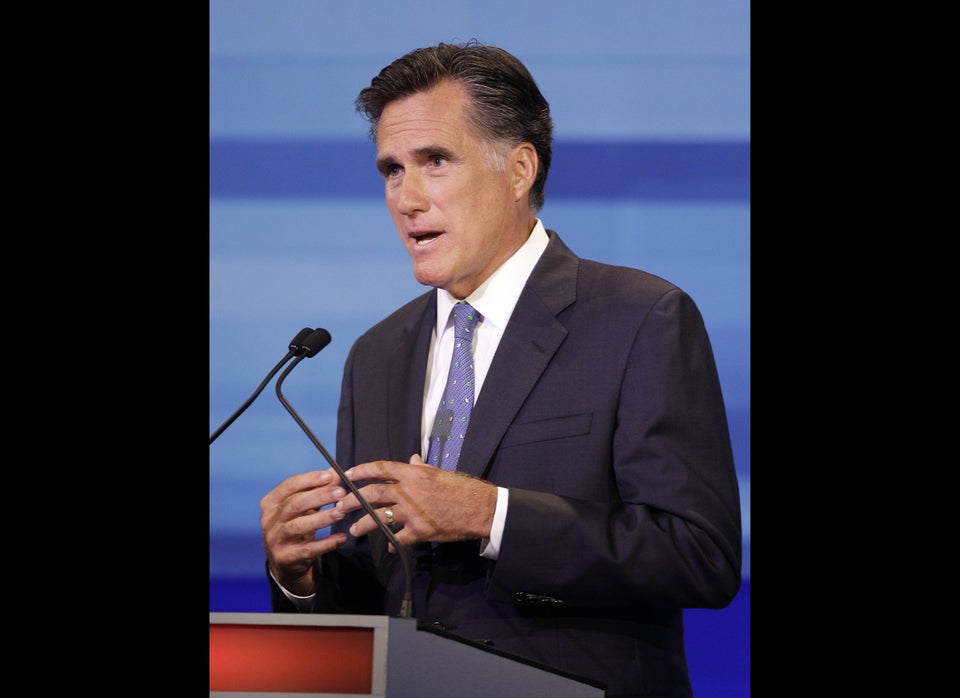 GOP Presidential Candidates On Women's Issues
Popular in the Community