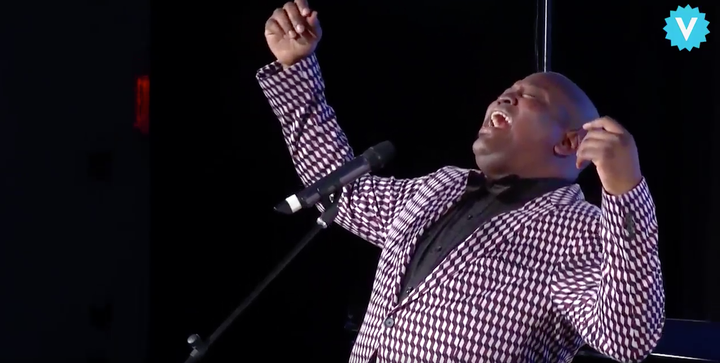 Before Tituss Burgess sang about Pinot Noir on Netflix's "Unbreakable Kimmy Schmidt," he was singing "Under the Sea" as Sebastian in Broadway's "The Little Mermaid."
And although his costume from the 2007 play looks like something his current character Titus Andromedon would wear to a casual Sunday brunch, he never felt like his role as a talking crab really suited him.
"And while I was playing Sebastian, I was like, 'I'm playing the wrong role,'" he told an audience Saturday at New York Magazine's Vulture Festival.  "I went to the producers when I was getting ready to leave the show to see if they would let me audition for this other role that I should have been playing. And they said no."
That role? It was Ursula. And sea witch, please — he really should have played her.
Just watch his cover of "Poor Unfortunate Souls" in the clip below.
Here's hoping he'll be cast in the role he was meant to play in ABC's "The Little Mermaid" live musical, which will air this fall.
BEFORE YOU GO