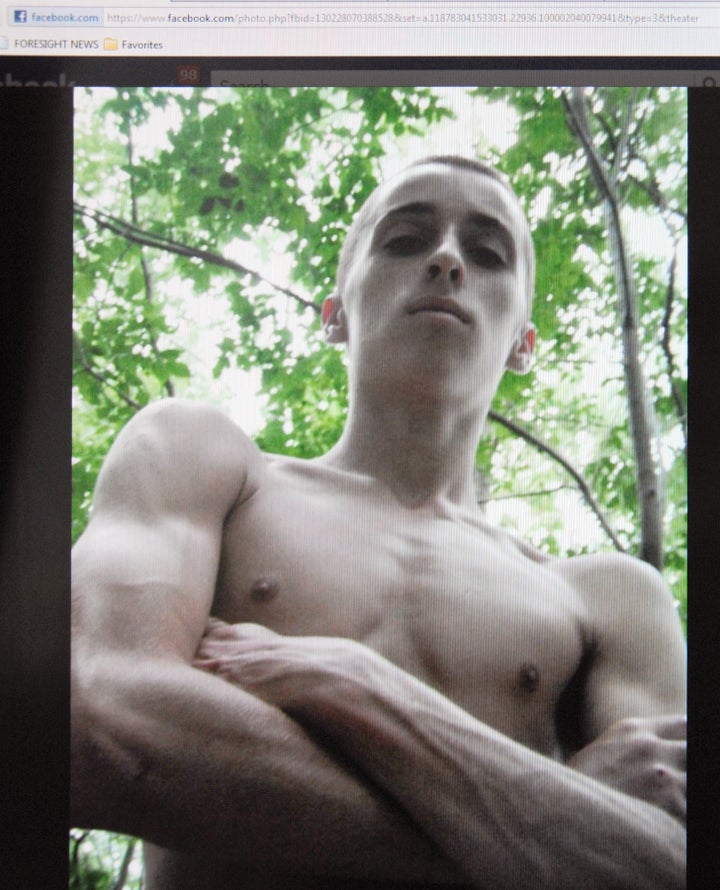 CLEVELAND, Feb 29 (Reuters) - The teenage gunman suspected in a Monday shooting spree in the cafeteria of an Ohio high school that killed three students had a troubled childhood and at least one offense on his legal record, according to court documents viewed by two sources.
Court records also show that the family of T.J. Lane, 17, was involved in several disputes and incidents off and on over the boy's life.
Lane, who is being held pending charges in the deaths at Chardon High School, was sentenced to 24 hours of community service in 2009 after he was charged with disorderly conduct. He had come to the aid of his brother when he thought his uncle was assaulting the sibling. In the process, Lane hit his uncle and the uncle wanted to press assault charges, the documents viewed by the sources show.
A juvenile court judge in Chardon, Ohio ruled on Wednesday that the records of the charge against Lane could be released.
Records at the Clerk of Courts for Geauga County, where Chardon is located and where Lane and his family lived, also show that T.J. Lane's father Thomas was involved in several altercations over the years.
Thomas Lane was charged with assault and resisting arrest in 1990 and received two years of probation. In 1998, he was tried on charges of assaulting Sarah Nolan, T.J.'s mother, and given two years probation. In a 2002 incident, Thomas was charged with felony assault and kidnapping and received another five years of probation.
The records also show that T.J.'s mother filed a paternity claim against Thomas Lane in 1995, the year T.J. was born, which ended when Thomas admitted he was the father. Sarah Nolan also filed a child support claim against T.J.'s father then.
Prosecutors have said T.J. Lane admitted to the school killings and said he chose his victims at random.
The shooting also wounded two students, a girl released from hospital earlier in the week and a boy who was still in serious condition, a Hillcrest Hospital spokesperson said on Wednesday.

Funeral arrangements for one of the victims, Daniel Parmertor, were announced on Wednesday. Parmertor's parents, Bob and Dina, told NBC's "Today" that their son was an innocent victim and they did not believe he knew T.J. Lane.
Daniel Parmertor had recently started his first job at a bowling alley and was to get his first paycheck on Thursday.
"He was so excited to get that first paycheck. That's all he was talking about. 'Mom, when I get home from school on Thursday, can you take me to pick it up? I don't work until Saturday, but I need to go,'" Dina Parmertor said.
"This is heartbreaking," she said, adding that the family planned to bury the check with Daniel.
Chardon students and their parents will return to the high school on Thursday to meet with counselors, and classes will resume on Friday.
Nervousness since the Ohio school shooting has sparked a rash of security incidents in the state since Monday, authorities said.
Glenville high school, located in Cleveland, experienced a "code blue" on Wednesday morning after one student accused another of having a weapon on campus following the report of a fight between several students.
The "code blue" locked down the school for less than an hour while security searched for a weapon, although none was found, Cleveland Metropolitan School District spokeswoman Charisse Ausbrook said.
On Tuesday in Summit County south of Cleveland, the sheriff's office arrested a 14-year-old student for aggravated menacing. The sheriff's office said the student threatened on Facebook to kill another student with a gun and assault him with a baseball bat. The student, who is in custody, had previously been arrested for bringing a firearm to another school.
A 20-year-old man was arrested for "inducing panic" the day after the Chardon shootings in Painesville, 20 minutes east of Chardon. The Lake County Sheriff's department received reports that Anthony Harris posted a number of Facebook threats claiming he had a gun and promising that, "there will be more dead kids from Chardon."
According to a statement from the sheriff's department, Harris told deputies that the threats were a "publicity stunt." (Reporting By Kim Palmaer; Writing by Greg McCune; Editing by Cynthia Johnston)

Related
Popular in the Community