T.J. MARTELL FOUNDATION HONORS WOMEN OF INFLUENCE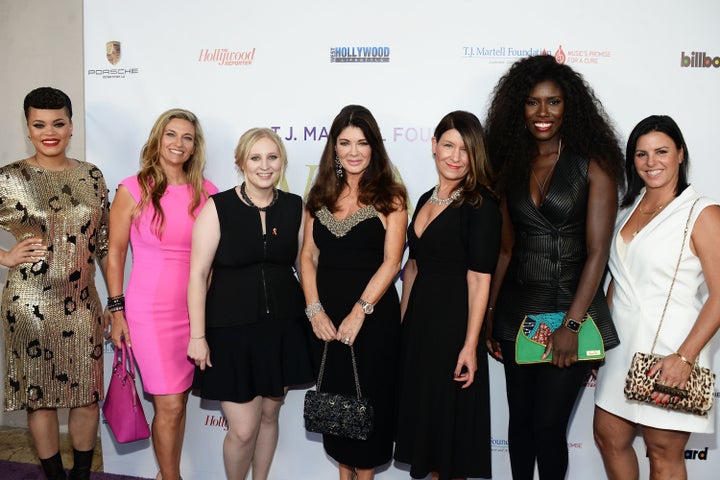 The T.J. Martell Foundation honored six successful women in their fields on Tuesday, June 21, at Los Angeles' Wilshire Ebell Theater. Honorees included Grammy nominated singer Andra Day, breast cancer surgeon Dr. Kristi Funk, actress/author and TV personality Lisa Vanderpump, iTunes Global Marketing Manager Bozoma Saint John, Friends at Work's founder Adina Friedman, AEG Live/Goldenvoice's Latin Department head Rebecca Leon, and Marketing and Product expert Jennifer Sullivan. Among the many industry leaders in attendance were The Recording Academy's Chairman of the Board, John Poppo, and KISS' Gene Simmons.
The dinner featured speeches by the guests of honor, a performance by Andra Day, silent auctions, roaming magician Micah Cover, and a general education on women's health issues. One of the evening's highlights was Dr. Kristi Funk's autobiographical reflections during which she revealed the initial challenges resulting from her decision to focus on breast cancer surgery and delivered the most inspirational line of the night: "Why do it wrong when you can do it right?" 
Proceeds from the event will support the continuing breast and ovarian cancer initiatives of the T.J. Martell Foundation.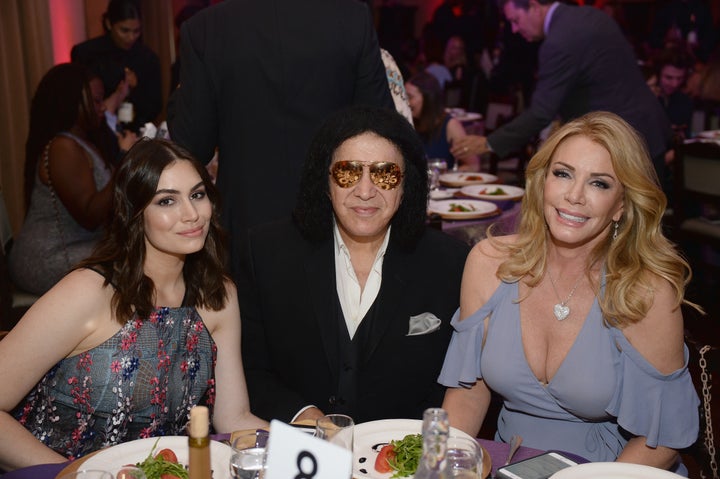 SWISS ARMY MAN'S "COTTON EYE JOE" EXCLUSIVE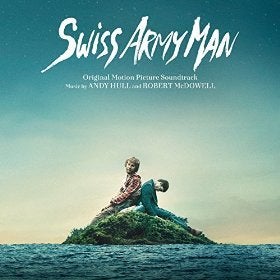 Lakeshore Records shares an exclusive track from their new release Swiss Army Man--Original Motion Picture Soundtrack," which is available digitally today and on CD July 8. The song, "Cotton Eye Joe," is a traditional American folk song most associated with the antebellum South reworked by Andy Hull and Robert McDowell of Manchester Orchestra who have composed the entire score and original songs. It's a reinterpretation, one of several ethereal, oftentimes haunting musical moments from the offbeat and deeply affecting film. Swiss Army Man will be released in theaters this weekend in LA and New York City.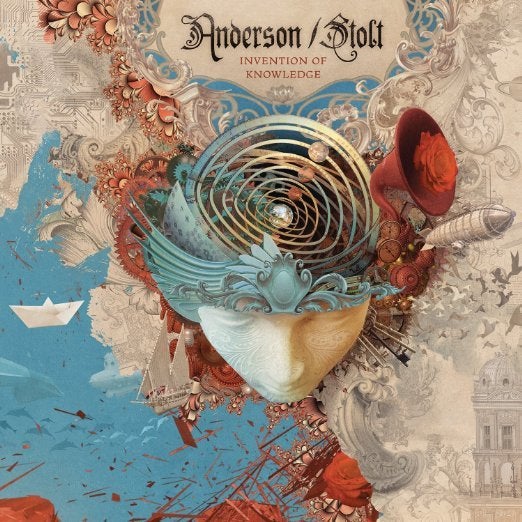 A Conversation with Jon Anderson & Roine Stolt
Mike Ragogna: Roine, tells us about the Invention of Knowledge…
Roine Stolt: The concept idea came from Jon. Invention of Knowledge, in reality, I guess, is the birth of civilization as we know it; the process of all things human--evolving from  the primate--philosophy, art, music, architecture, technology,  science, religion, et cetera.
MR: What instigated the merging of Yes guy and a Flower King? Were there any creative obstacles you had to bridge for the project? How did you creatively work together?
JA: Most of all, we are musical brothers from the word go, we understand each others music, and Thomas Webar from Inside-out records suggested we connect, so we did, no obstacles at all, music is the director of everything. We are happy pawns in the musical game.
RS: Our record label boss suggested the collaboration. I've been a fan of Jon's and Yes' work over the years so, to me, it felt natural and yet exciting, of course. The album was realized much by the internet. Jon was at home in California and I was here in Sweden, but the tracking of the music was done by us musicians in the studio--me, Jonas, Tom, and Felix were recording the music in a studio together. Jon added his vocals  from home, sending me files after singing to the music, but it's quite an instant communication through email today anyways. And I mixed the album here.
MR: There are only four tracks on Invention of Knowledge, albeit pretty long tracks. How do you keep track of the arrangement?
JA: Possibly after years of creating music with no music writing skills, it's all down to good memory, being very open and an understanding of where everything fits together and what it will sound like in the end, sort of hearing the music and dreaming it into this reality.
RS: We developed it as we went along. It was a true great explorers trip for us too. We didn't fully know where we were heading. Jon started to sending me demos in 2014 and I developed and changed it quite a bit. I added new sections and he kept sending me new ideas too. We were aiming for long structure symphonic works. I think I pretty much tried to be true to his vision but, of course, add my ideas to make it even more special. We are both thinking "progressive" meaning we're open to many different ways of fusion, many styles, and many influences from classical, jazz, folk, ethno, world music...all sorts. And electronica.
MR: I know you knew each other prior to this project, but were you fans of each other's music?
JA: My head is always musically in the clouds,  I remember hearing the FlowerKings along with so many fantastic artists over the years, I just learned about the true magic of Roine making this album.
RS: Sure did know of Jon. I have most Yes records, most of his solo works and have seen Yes live a few times. One of the true original acts from the seventies.
MR: Can you take us on a tour of the album?
RS: Honestly, I think the album itself will take you on a imaginary tour. Traveling through the music is the best way of understanding it. There is not much to say about the music because each and everyone of you will receive it and in your own special way. One thing for sure--there is plenty of information, developed structures and musical counterpoint. So for anyone who loves prog-rock or classical symphonic music this is for you.
MR: And how might you be touring behind the album?
JA: I would love to perform this album, with an orchestra and large choir, that would be a dream come true.
MR: Did any track or tracks on the project impress even you the artists?
JA: I must say that we put this together like a musical jigsaw puzzle over a year to make, and when I heard it for the first time early this year I couldn't stop playing it over and over in the car as I drove around shopping, I heard so many new wonderful musical events created by Roine and the musicians that I missed in creating the work. It is worth hearing over and over.
RS: All of it! Well, seriously, it's a great album, however I'm not sure impress is the right word. Excite is probably more correct. It is truly a very unique album and a timeless work of art with hidden layers of goodness.
MR: What advice do you have for new artists?
JA: Practice and practice and then practice more...always a student...always a student...
RS: Be true to your heart. Don't look so much at others who may have success. Be original and follow your heart; work hard.
MR: What does the future bring? Will you be creating any further inventions together?
JA: I truly dream of that now...and I've started to hear how "wild it will sound," like the Earth itself...the power of the oceans and super-nature...
RS: We've talked a couple of times of the idea of performing it live. We really wanna do it. So if time permit and God will grant us, the opportunity will happen in 2017. Jon's vision is to present it in a new way--with surround sound and surround graphics--a totally new concert experience. I salute that idea 101 percent. Hopefully, we will get a chance to do another new album too, to create brand new songs together.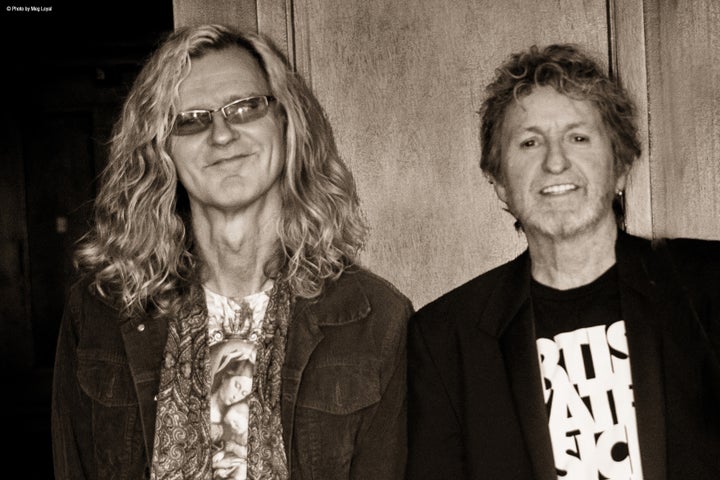 ALICE UNDERGROUND'S "SUPERMAN" EXCLUSIVE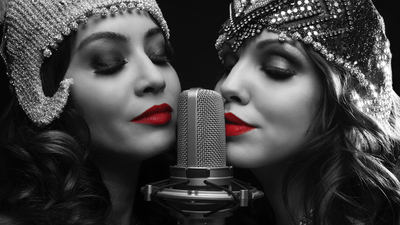 According to Alice Underground's Tash Cox...
"'Superman' is a culmination of a great deal of generosity, vision, and love. It is ultimately about how, in love, we can either put someone else on a pedestal, or struggle with being put on a pedestal. In the end, I want to love a person as the real human-being that they are and not as a superhero. Our wonderful director, Jean Renard, has helped us create a world I've always dreamed of. I am deeply grateful to this team of beautiful artists who have made our dream world come alive."    
AMY RAASCH'S "KITTY DECIDES" EXCLUSIVE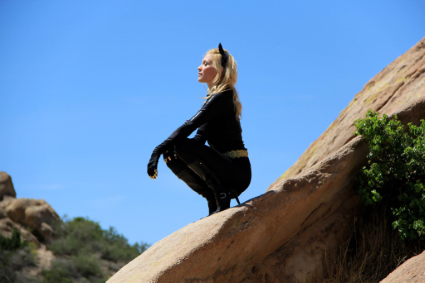 Musician and multimedia artist Amy Raasch delivers a psychedelic spin on the Internet's obsession with cats in "Kitty Decides," her captivatingly campy video treatise on the infamous imperiousness of our feline friends. Proceeds from the web installation benefit animal rescue. Vibrantly captured by cinematographer Kelly Jones of the Foo Fighters' viral sensation, "White Limo," "Kitty Decides" springs from the screen with celebrity cats, a kindle of curious rescue kittens, a rock band of seven year-old girls and a cat who watches it all on TV. Set to the beat of an electro-pop ear worm produced by veteran songsmith David Poe, the video examines the aloofness, self-absorption, and fantasy world that cat fanatics associate with their felines. She hopes to screen "Kitty Decides" for a live audience at the inaugural CatVideoFest at CatCon June 25.
Face Value and Beyond From Phil Collins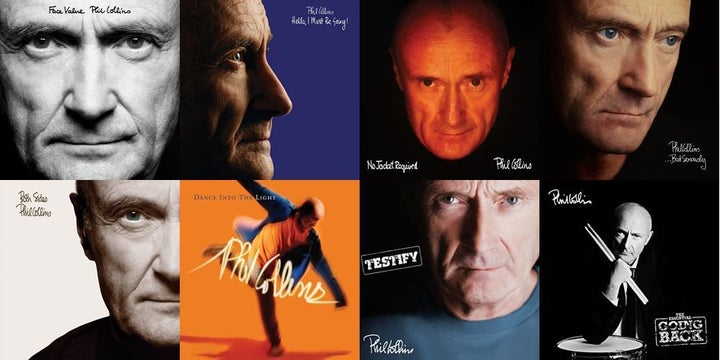 The batch of recently released Phil Collins Deluxe Editions have done something no artist has previously attempted--putting a new "face," literally, on a whole catalog of gold and platinum selling studio albums. All eight are expanded with second discs of live material, b-sides, demos, and rarities, and in 2016, it's surprising to hear how solidly these projects hold up.
For most who initially bought this Genesis member's solo launch, Face Value, it delivered a solid musical punch with some critics even reporting a knockout. The excellent "I Missed Again" and angry "In The Air Tonight" were its highlights, the latter memorable for backdropping Risky Business' risqué train encounter between Tom Cruise and Rebecca De Mornay as well as its relentless primal drum attack that would be sampled for generations to come. "I Missed Again" employed an energized Earth, Wind & Fire meets mid-seventies R&B horn section, that concept later ripped by scores of eighties acts including Collins' own Genesis.
With his next album, Hello I Must Be Going!, Phil Collins doesn't reinvent the wheel; he just got better at making those round long players. Its hits included his masculine take on The Supremes' "You Can't Hurry Love" that used a loose, kind of low-fi kit that served as the foundation for this Motown nod. Other featured hits were "I Don't Care Anymore" that revisited Collins' "In The Air Tonight" drum bombast, and "Don't Let Him Steal Your Heart Away," one of his simplest, most touching mid-tempo ballads.
Though the follow-up No Jacket Required probably was his most successful commercially, it created some doubt about the artist with critics. It didn't help that radio was obsessed with its monster single "Sussudio," and they treated Jacket's successive singles--"One More Night," "Don't Lose My Number," and "Take Me Home"--with a similar addiction. Add to this Genesis' simultaneous hit single run and audiences became fatigued with the voice of Phil Collins, similar to what happened to Michael McDonald and The Bee Gees when their voices seemingly populated every single ever.
On the other hand, the hit parade marched on with Collins' social bittersweet anthem "Another Day In Paradise," "Something Happened On The Way To Heaven," "Do You Remember," and one of the most emotional recordings of Collins' career, "I Wish It Would Rain Down," all from ...But Seriously. His fifth outing, Both Sides, applied the brakes and only offered two US pop charters "Both Sides Of The Story" and "Everyday" (its Deluxe Edition includes "Hero" that David Crosby covered), though the UK loyally supported the vocalist/drummer's additional solo LPs Dance Into The Light, Testify and Going Back.
Liner notes, remastering, et cetera, are well done across all eight releases, but the bizarre Going Back revisit--now titled The Essential Going Back--drops a number of tracks (including the excellent "Standing In The Shadows Of Love") while adding a live disc that expands on the album's theme, kind of robbing Yin to pay Yang. The most logical reason for this "revision" might be due to huge publishing rates possibly complicated by Favored Nations, album publishing caps, who knows. Ultimately, it hurts the album's integrity and history, especially for those who remember its extended 25-track release. However, what's left are excellent renditions of classic soul, so whaddayagonnado?
The best takeaways after revisiting these albums is how majestically produced each one was, how the songwriting was never weak, and what a great vocalist Phil Collins evolved into. You can't blame the public for getting burned out by the combo of Phil Collins and Genesis singles that just wouldn't stop until they actually did. But now that decades have passed since Collins' first solo releases, you might be surprised at how well they've aged and how much you actually might like them.
TONY JOE WHITE'S "THE OPENING OF THE BOX"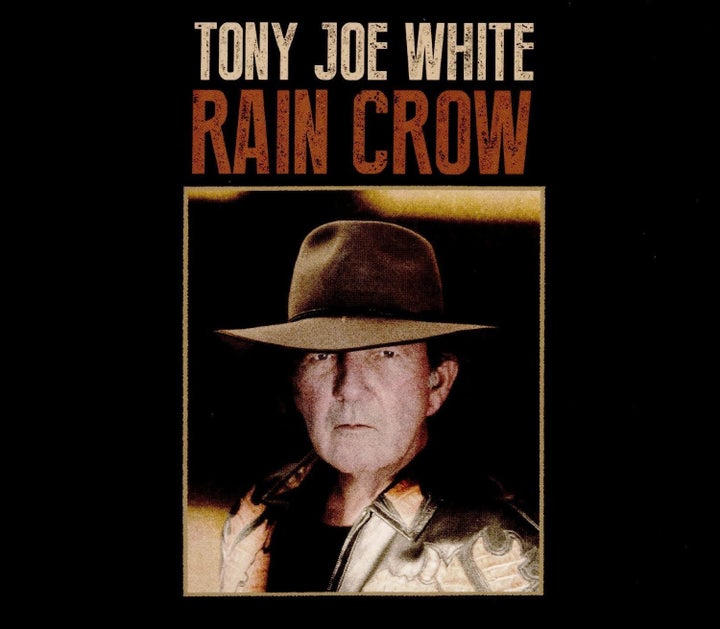 According to Tony Joe White...
"The song itself is about some churches back in the woods, proving their faith by reaching in a box and pulling out a snake, rattlesnake, copperhead, coral, all dangerous and poisonous, and holding it with bare hands and march all around the church. There always seems to be a three-piece band, guitar, drums, and bass with the preacher and they play loud and wild. On the recording of the song we tried to capture that wild sound."
Sarah Miles' "Addictive" Exclusive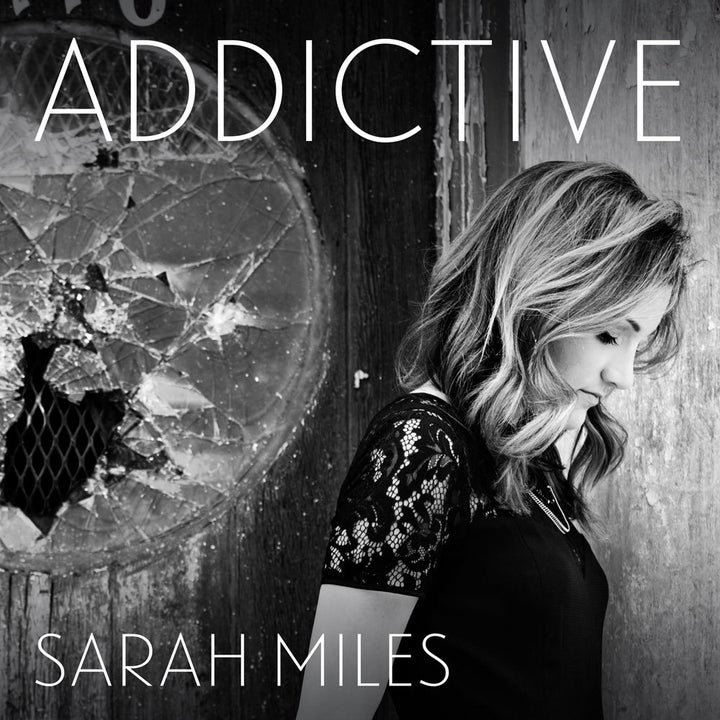 According to Sarah Miles...
"I actually wrote the first version of 'Addictive' a few years ago, and then recently re-visited it, when I started working with Nashville producer, Chris Gelbuda (Meghan Trainor). Chris really liked the song, but we ended up re-working it by changing the structure a bit, editing lyrics and adding some new melodies. My bridge turned into a new chorus!

"The song is about a one sided love, where one person in the relationship is essentially addicted to a person that doesn't love them back. The relationship is not healthy but, they still go back for more. Unfortunately, a scenario that many people find themselves in. Love can be a drug, good or bad, but in this case, bad. I've had my heart broken enough times to know the pain of this type of relationship and the emotion comes rushing back when I sing it. It was an amazing experience working with Chris. He is a true talent and an inspiration to me."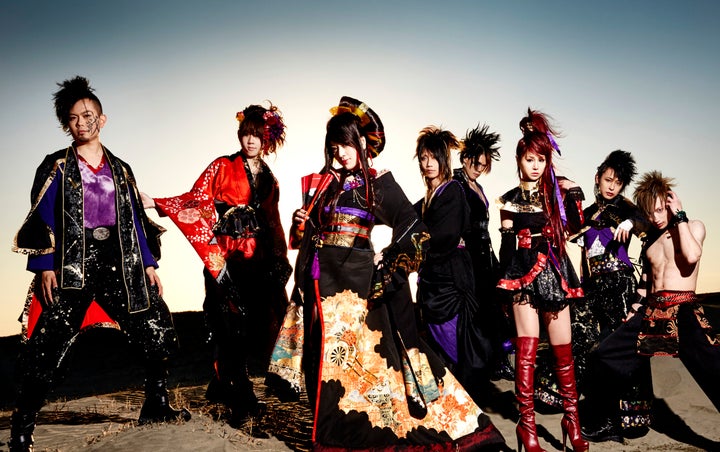 A Conversation with WagakkiBand's Yuko Suzuhana
Mike Ragogna: Yuko, you are the champion of a nationwide Shigin contest, that being poetry recitation rooted in Japanese performance arts. For those who would love to know more about the art form, please can you go a little into its history, when you embraced it as a form of expression and about the contest you won? 
Yuko Suzuhana: Shigin is a traditional Japanese vocal art form that uses the lyrics from classic poetry such as kanshi [Chinese origin], waka [Japanese origin] and haiku [simpler Japanese poetry], et cetera. The melodies are sung loudly and the vowels pronounced long with a unique intonation called secchou to express the meaning and the spirits of the poem. This style spread around Japan towards the end of the Edo period, around 1800. I have studied shigin since I was five and started using this special melody/intonation in WagakkiBand's songs as we formed the group. I entered a nationwide shigin contest held by a record company. I won the first and second rounds then won the final in age group 18 to 35.
Wagakki we use in this band are koto [Japanese harp], shakuhachi [Japanese flute, shamisen [Japanese 3-string guitar] and wadaiko [Japanese drums]. I formed the band. I talked to a circle of my music friends and they agreed to the band concept and its direction. I wanted to create a band in which members can showcase their best talents and not only feature the vocalist.
MR: Wagakki's video, "Senbanzakura," has over 40 million views. From the artist's perspective, what do you think it was about the clip that resonated with millions of people?
YS: I think the video caught people's eyes not only because we focused on our unique music but because we deliberately did not focus on just me as the lead vocalist,  but instead on each of us in the band. The video distinguishes what we as individuals bring to the band through playing rock with wagakki. Maybe, our unique kimono costumes, too.
MR: The group's recent single, "Hangeki no Yaiba" is the big hit, it also being the themes one to the very popular Japanese animation series Attack On Titan. How did that come together? Are members of WagakkiBand fans of the series? How about Manga or Japanese animation in general?
YS: Most of the members are anime fans. Anime genres we like vary but all of us are fans of Attack On Titan. We got the offer from the Attack On Titan production team who thought our music would go very well with the movie.
MR: You're embarking on your first US tour. What is your stage show like? Will you be adjusting your presentation for US audiences?
YS: The US tour is definitely a big challenge for us. Since Japan has been influenced by the US for a long time, we are eager to see the US audiences reaction to our unique Japanese sound. We are at our best when we perform live in concert. I also perform traditional Japanese dancing and sword dance during our performances. We focus on presenting one of a kind live shows to entertain people not only with music but visually as well.
MR: Your last album, Yasouemaki, was released last year. Are you working on its followup?  
YS: We are already working on our next album and putting ideas together. We have created more than 100 original songs so now we are figuring out the theme of the next album. Thank you for your patience and please check it out when it's released!
MR: What is WagakkiBand's creative process? How do you create or put your material together and how do you record it?
YS: Whoever composes the song leads its production and then we all work together. First, the wadaiko and drum guys come up with a rhythm track and then add bass. Then they record in this order: shamisen, koto, shakuhachi and guitar. Each song has some open bars to feature each instruments and finally the guitar glues them all together.
MR: Are there any US bands or artists that the band might be fond of, perhaps even influenced by?
YS: Each of us were influenced by different artists such as the Red Hot Chili Peppers, Metalica, Bon Jovi, Michel Jackson, Mötley Crüe, Guns N' Roses, Kiss, Steve Vai, Alan Menken, and Good Charlotte, et cetera.
MR: What advice do you have for new artists?
YS: We suggest and share ideas with each other and try anything without being afraid of making a mistake. By doing that we discover something new. I think it's important to challenge yourself and try something you are interested in without hesitation.
MR: How do you picture WagakkiBand's approach to music or performance evolving through the years?
YS: I think it's necessary to bring a new wind to our style that we've developed and created. We would like to continue evolving by encountering new people and experiences around the world.
Calling all HuffPost superfans!
Sign up for membership to become a founding member and help shape HuffPost's next chapter