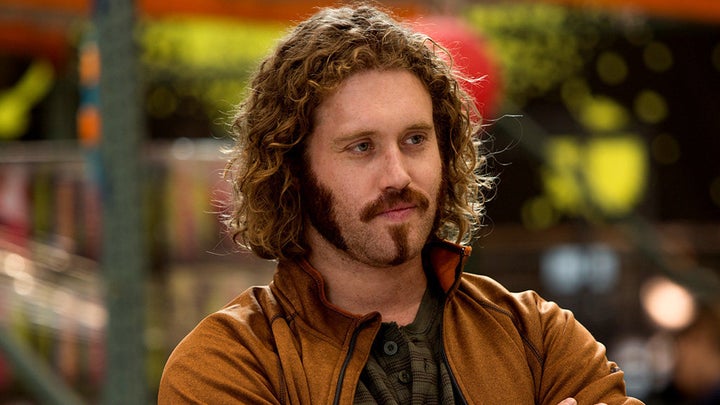 HBO has renewed "Veep" and "Silicon Valley," but the latter will lose one of its key stars. T.J. Miller, who plays incubator chief Erlich Bachman, isn't returning after the current season ends.
HBO released the following statement on Thursday: "The producers of 'Silicon Valley' and T.J. Miller have mutually agreed that T.J. will not return for season 5. In Erlich Bachman, T.J. has brought to life an unforgettable character, and while his presence on the show will be missed, we appreciate his contribution and look forward to future collaborations."
Without further explanation, it's reasonable to assume that Miller's burgeoning film career contributed to his decision to exit the show after four seasons. If so, he'll find himself in mixed company: George Clooney ("ER"), Shelley Long ("Cheers"), Katherine Heigl ("Grey's Anatomy") and Dan Stevens ("Downton Abbey") are among the actors who've abandoned series for big-screen pursuits. After Miller's HBO stand-up special premieres June 17, he will voice the lead character in "The Emoji Movie." Next year, he'll appear in Steven Spielberg's much-anticipated adaptation of "Ready Player One." He's also expected to have a bigger role in the "Deadpool" sequel.
It's unclear whether the "Silicon Valley" season finale, which airs June 25, will address Miller's departure. ("This is all the info we have to share now," an HBO rep told HuffPost when asked.) The rest of the cast is expected to return to the show, whose overnight ratings have dipped now that "Game of Thrones" isn't airing as its lead-in.
Popular in the Community