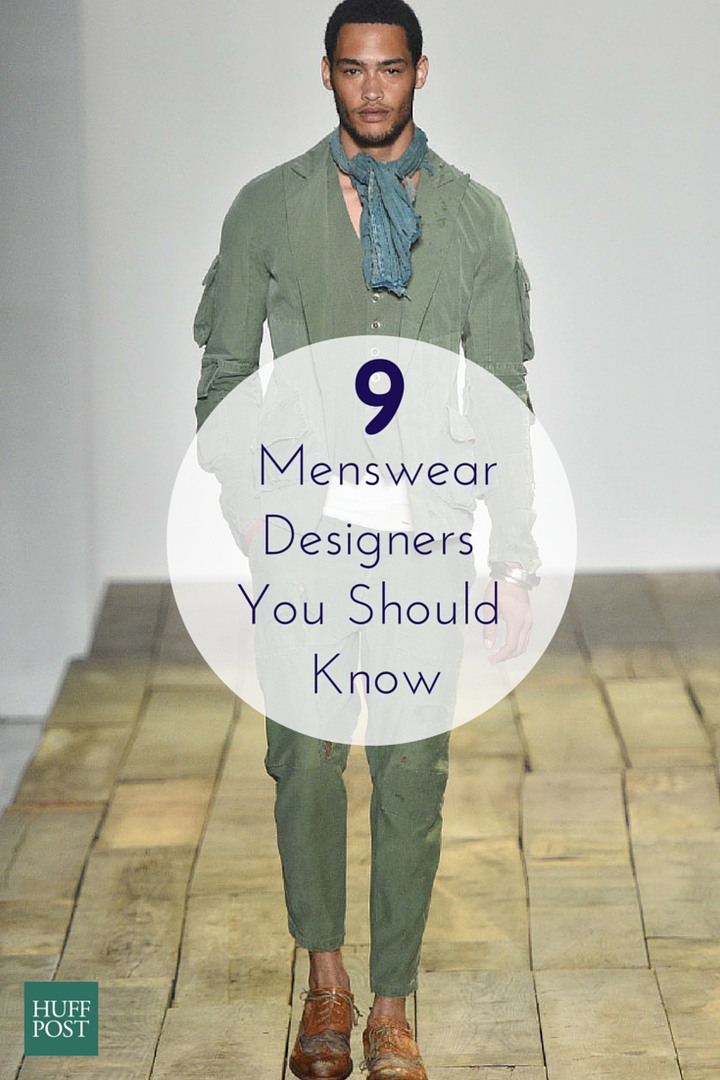 And when it came to the actual Spring 2016 collections, we were impressed by the usual suspects, including Michael Kors, Thom Browne, Timo Weiland, and Public School. Others may be less well-known, but deserve just as much attention. So listen up, fellas: here are nine awesome brands that you'll definitely want to add to your wardrobe.
Check them out below and let us know which ones you're digging.
Though twin brothers Ariel and Shimon Ovadia have only been around for five years, they've already racked up plenty of accolades, including GQ's Best Menswear Designers award in 2011. The Spring 2016 collection will surely garner praise for the brand's awesome selection of outerwear.
Here's what you need to know about Geller: He filled his Spring 2016 collection with seaside-cool separates, his designs are a favorite of Kanye West, he was once a member of Marc Jacobs' design team, and he has a great sense of humor.
It's no surprise that Mexico City-born and New York City-based designer Carlos Garciavelez is a trained architect. The simple, sharp designs are perfect for the modern man.
Fashion definitely runs in the family for this New York City-based designer -- he's the nephew of legendary fashion designer Ralph Lauren. Customers can expect the same Americana aesthetic but a lot more laid back and rugged.
"Athletic luxury portrayed with elegance and sophistication" is how this Belgium-born designer describes his collection. And one look at the beaded, striped sweater below and we totally believe him.
The design duo of Laurence Chandler and Josh Cooper never disappoint, and their Spring 2016 collection was one of our favorite presentations thanks to the unfussy, minimal looks.
These fun threads might be made in New York City, but O'Neil says they are inspired by surfers, which he affectionately calls "the hobos of the sea."
If dressing like a sleek, jet-setting gentleman is your aim, then this French-Armenian designer based in New York City is your man. His tailored suiting is superb, but we're also digging his knitwear.
While the boxer is Ganot's muse, we don't see anything beat up about his strong, masculine designs. This fashion week he explored the spirit of Brazil and how the country's men exude their singular style.