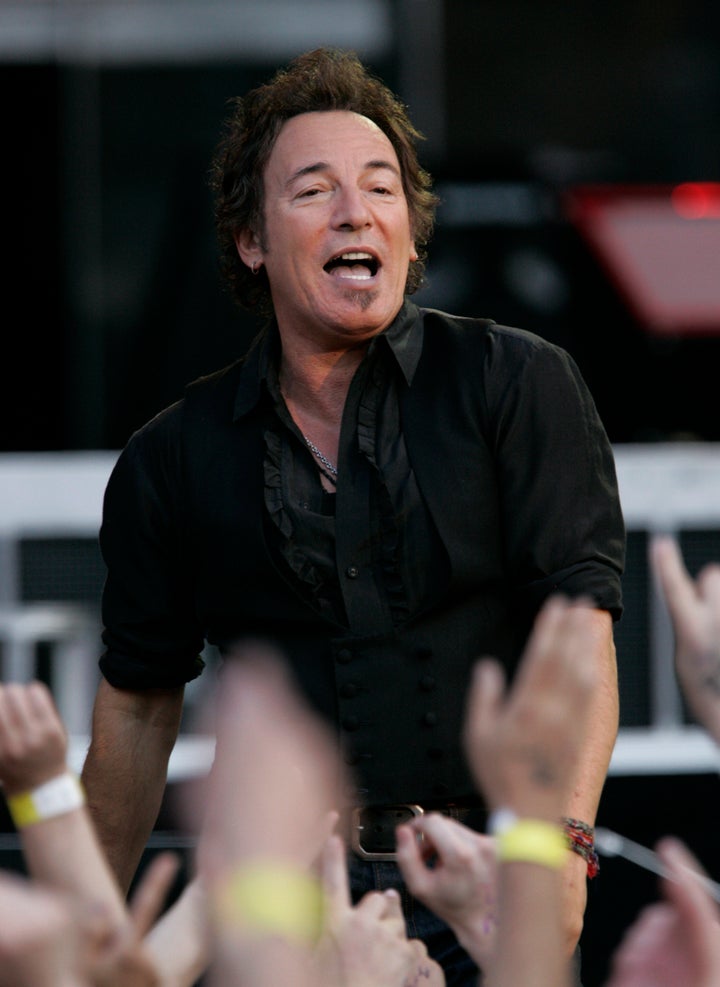 Bruce Springsteen auctioned the shirt -- and the guitar -- off his back on Wednesday night to raise $160,000 for injured veterans.
Springsteen, along with Jon Stewart, Ricky Gervais and other big names, performed at the fifth annual Stand Up For Heroes event at New York City's Beacon Theater to raise funds for the Bob Woodruff Foundation, Rolling Stone reports. Between the ticket sales and the Boss' personal auction, the charity raked in $400,000.
The audience member who nabbed the singer's guitar kept in the spirit of the evening when he gave the instrument over to another guest, Marine Corps First Lt. Andrew Kinard, Showbiz411.com reports.
While Kinard walked away with the coveted guitar, the Bob Woodruff Foundation got a boost to support the programs it offers. The organization aims to educate the public about wounded veterans' needs and provide those services to injured servicemen and servicewomen.
"We invest in national and community-based programs that connect our troops to the help they need — from individual needs like physical accommodations, medical care and counseling, to larger social issues like substance abuse and homelessness," the organization states on its website.
But veterans haven't been the only recipients of Springsteen's activism, according to Looktothestars.org. The New Jersey-born star has performed to raise money for the revitalization of Asbury Park, causes against nuclear energy and Amnesty International.
Popular in the Community