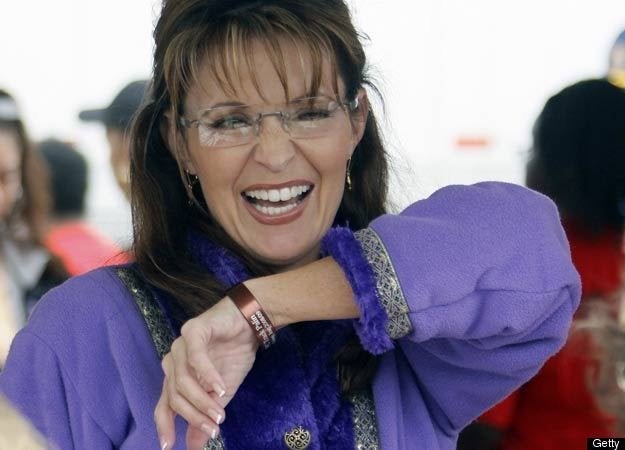 Heartland values are indeed what TLC pushes, carving out a profitable niche in a reality TV marketplace otherwise filled with sex-drenched youth soaps ( MTV's "Jersey Shore") or aspirational voyeurism (HGTV's entire programming block). And now the network is making maybe its strongest play yet for the non-elite, middle-class audience, with a new show starring the queen of Red State America, Sarah Palin.
Collins writes that TLC is aiming to be an "antidote to Bravo," the NBC Universal-owned cable network that has successfully appealed to a sophisticated, urban "affluencer" audience.
"We tend to be less snarky, edgy," TLC president Eileen O'Neill told Collins. "There's something for everyone here. We do shoot all around the country. Our topics and people tend to represent a lot of daily American lives -- a little less of the edgy, cooler [material]."
"Sarah Palin's Alaska" — which will feature Palin and husband Todd "on his commercial salmon fishing boat on Bristol Bay, roughing it in a logging camp or spotting grizzly bears while camping on Kodiak Island," according to an internal summary Collins quotes from — poses consistency problems for TLC's parent company, Discovery Communications, the purveyor of such classics as Discovery's "Planet Earth" and "Life" and the parent of Planet Green and Treehugger.
"We've had success in the past where we've had people who've had an obvious connection to a region or a state," he said. "Like, we did a travelogue with the former Prime Minister of New Zealand. We did the king of Jordan. So what we're doing is just -- she obviously loves her state. So this is not political. This is Sarah Palin kind of presenting the state to viewers. She has a great following in the country. So we just try to present people who can tell a good story."
Hendricks added that Discovery has "been at the forefront of environmental programming."
"Anyone who watches Planet Earth, and we have something going on now called Life -- these are series that celebrate the majesty of life on the planet and how precious this planet is. So I think our record is pretty clear," he said.
Popular in the Community