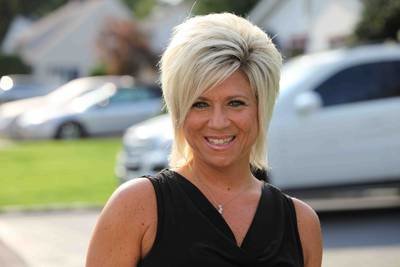 Theresa Caputo isn't done connecting with with the dead just yet.
TLC's hit series "Long Island Medium" has been renewed for a third season, promising another 16 episodes of Caputo's struggle to balance her life as a mother with her gift of connecting people with their long lost loved ones.
The first two seasons saw impressive ratings for TLC, with the current season averaging 1.9 million viewers.
Additionally, the network has two specials airing this month, and they both center on the triumphs and travails of pregnancy.
"Obese & Expecting," premiering on May 17 at 9 p.m. ET, will take a closer look at what it's like to be pregnant and morbidly obese. The special will follow four pregnant women who open up about the health crises, weight gain and relationship drama they experience as they work to deliver healthy babies.
On a similarly sobering note, "Birth Moms" premieres on Thursday, May 17 at 10 p.m. ET. The special will zero in on the lives of three young pregnant women living at an adoption center who work to make the most difficult decision of their lives: Whether or not to put their babies up for for adoption.
Are you excited "Long Island Medium" has been renewed? What do you think of TLC's upcoming specials? Let us know in the comments.
Related
Popular in the Community