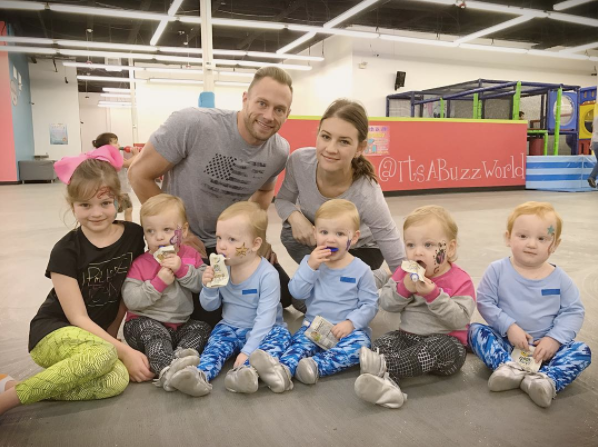 Adam Busby and his wife, Danielle, are stars of the TLC docuseries "Outdaughtered," which follows their adventures raising six young daughters ― including the first all-girl quintuplets in the U.S.
On the show, the dad has spoken about his emotional struggles after welcoming the quintuplets. On Tuesday, Busby opened up about his struggle with PPD on Twitter, in response to a tweet from a fan.
Citing the statistic that around 10 percent of new dads experience PPD, Busby tweeted, "No one wants to talk about it though..."
He added, "It's not fun to talk about, but if me talking about this helps any dads out there then it's all worth it."
Busby's wife, Danielle, expressed her support for her husband on Twitter as well.
Katherine Stone, founder of the blog and non-profit, Postpartum Progress, spoke to HuffPost about PPD in men in 2015. She said there's a lack of awareness around this issue because people don't realize men can get postpartum depression and the non-hormonal risk factors, like stress and sleep deprivation.
Stone encourages men who've experienced PPD to talk openly about it.
"It's not silencing the voices of women and what they go through," she said. "It's just adding to the conversation in terms of what dads may experience."