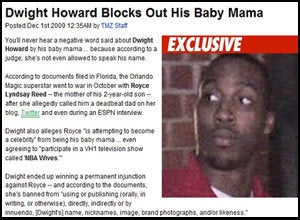 TMZ is planning to launch a sports website, sports blog Sports by Brooks reports.
Brooks reports that TMZ founder Harvey Levin and Warner Brothers plan to launch a sports-only website called TMZSports.com, a domain they've purchased. But this is an idea that pre-dates the Tiger Woods scandal, a story on which TMZ's entertainment site has led the way in reporting.
This would not be TMZ's first planned expansion beyond its entertainment base. It was reportedly set to launch TMZ DC, a site focused on the nation's capital, in 2007 but the plans never came together.
Brooks thinks that TMZSports could be a "game-changer" and challenge ESPN.
Popular in the Community