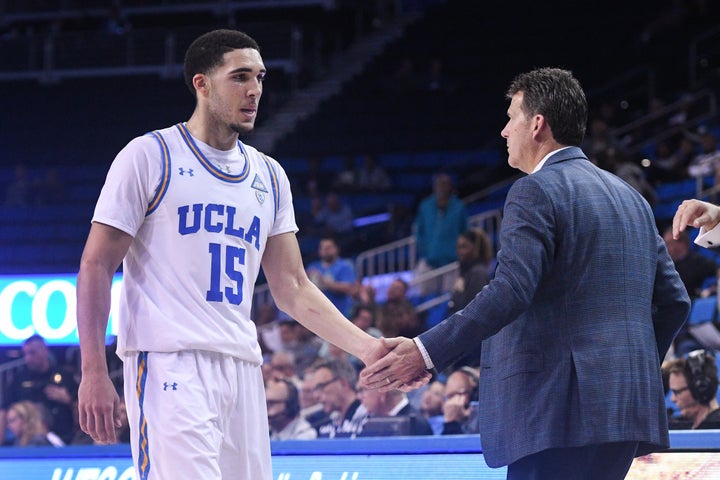 The arrest of a teenager in a foreign country hardly seems like comic fodder, but that didn't stop the crew from TNT's "Inside the NBA" from going there on Thursday, the New York Post reported.
Ball's dad, LaVar, is a controversial figure who courts publicity. His older brother is Lakers rookie Lonzo Ball, who so far has drawn attention for his poor shooting.
But that's no excuse for the endless stream of puns and references to the incident as TNT analysts broke down the highlights of the Lakers-Wizards game in Washington. (The comments start around the 2-minute mark.)
Shaquille O'Neal got the ball rolling by saying of Lonzo, "Think he went shopping in D.C.?"
Then Charles Barkley chimed in: "I'm just sayin', man, better go to the Sunglass Hut." After a brief round of chatter, Barkley resumed: "Guarantee they don't have security at the Sunglass Hut."
Kenny Smith added, "I will say this, Ernie, about the Lakers, their future's so bright, they gotta wear shades." 
It didn't end there, as some of them poked fun at the UCLA players' enforced stay in a hotel. O'Neal even sang Corey Hart's "I Wear My Sunglasses At Night."
REAL LIFE. REAL NEWS. REAL VOICES.
Help us tell more of the stories that matter from voices that too often remain unheard.