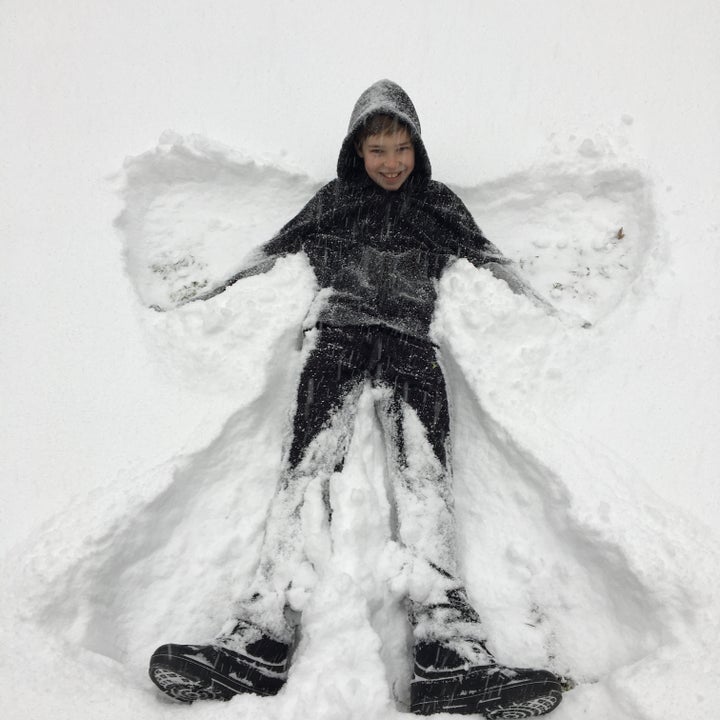 Think of the good you could do. You could have become famous for making a positive impact, changing a life even, for a kid who needs you. But instead you discriminated against a kid with the same diagnosis as Michael Phelps, Ashley McKenzie, Jim Carrey, Terry Bradshaw, and James Carvel. They all have ADHD too.
While you spent your time yesterday scripting an email, explaining how you'll exclude my kid (without asking any questions about him) from your Swiss ski school, because of his "disability" his hyperactivity— I was thinking about what I might like to write this week about amazing kids who persevere through challenges.
But instead I write about you. I've got a whole book about you here in my head. You operate from Zürich, Switzerland, but your type of grownup exists all over the world, creating obstacles for growth in the life of my child and millions of others. You live in Mill Valley California in a Montessori preschool, in Fairfield Connecticut on the board of education, on a swim team in Westport Connecticut and even at a special needs school in Norwalk, Connecticut. You live in churches and synagogues and soccer teams — in circles of gossiping moms in Europe and the U.S. You live all over this world.
I think you're afraid. You want a certain kind of kid you can manage— quiet, compliant, calm. You want to keep your selection of kids shy, bored, and stifled— accepting your ideas without question. You want them to conform, abandon gumption, forget empathy. You prefer a certain color, probably weight, economic status and ethnicity — but you wouldn't say it. You write your emails in a safe kind of way. Heck, I could write them for you. You want boxed-up, just the right size and religion and so on. You want them this way so that you don't have to work too hard, think too much, answer difficult questions. You want a comfortable kid who fits your needs, who eats and smiles when you want. You want a kid who skis down a wild Alpine mountain precisely, completely how you want. I know.
But I've got a different kind of kid. He's a survivor. He's had all sorts of health problems. But his worst obstacles have been people like you dragging him through scrutiny, shutting him up, smothering his support, his mother (that's me!) and father. But he's got ADHD, so he just keeps smiling and thinking (even after the depression.) He keeps on going.
He'll help out in any classroom. He'll admit to his mistakes. He'll ask the question no one dares to ask. He'll move to a new country, seek out new friends. He'll ask for opinions; he'll try almost anything. He'll bike, dance, sing, skate, ski at the next ski school and the next. He won't stop. He's hyper, you see. He'll hug me five times a day. He'll assist in preschool, at a refugee camp, in a first grade class where somebody needs him. He'll notice the man on the street without a home, and he'll insist that we run back to help him. He'll stop and listen to the guy playing guitar on the boardwalk with nobody listening.
Kids like my boy aren't nearly perfect. I agree. They lose stuff. They fidget. They're too physical. They speak out of turn. They make too many jokes. But it's their flaws, their "un-you-ness" that makes them so fabulously needed in this world. Yesterday you said you know about "kids like him." They cause trouble. You thought you could predict his next day and the next. I know. You slammed the door on his enthusiasm and so did that preschool teacher nine years ago who told me he couldn't do all the amazing stuff he can do today.
Kids like my boy transform a world in desperate need of transforming. A child like mine brings a teacher to find her greatest strengths, a shy kid to step away from his isolation, a refugee dad to grin and kick a ball, a cynical type-A mom like me to find God in his smile (back again) after the naysayers like you stole it away. They can teach a stodgy grownup, a snobby mother who runs a ski school— how to loosen up, how to be kind.
"I know too much mom. More than a kid should know," says my son.
"True. But think of all you can do with what you've learned," I say. You can start your own school. You can teach us all how to forgive. Forgive even the coldest souls. You can change the world.