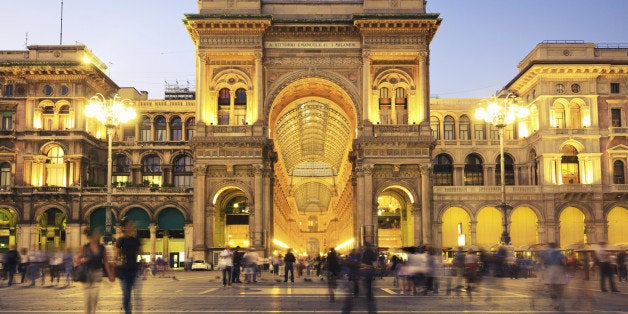 Ever since the horrific shootings at the Emanuel African Methodist Episcopal Church in Charleston, I have been following the debate about whether the massacre was a hate crime or an act of terrorism. Ironically, the morning of the attack an op-ed in the New York Times by Charles Kurzman and David Schanzer pointed out that of 382 law enforcement agencies surveyed most identified homegrown right-wing extremism as among the greatest terror threats they face.
And I have been following South Carolina Governor Haley's call for the death penalty, which I understand as a demonstration of outrage, but which any sophisticated reading of Jewish tradition opposes. Among the grieving families themselves, cries for revenge have been notably absent.
There are plenty of lessons to be drawn from the massacre, none of them new. The deaths this year of unarmed black men in Ferguson, Staten Island and Baltimore at the hands of police had already reminded us of the racism embedded in American society. And one mass shooting after another testifies to our country's shameful passivity regarding guns.
Jewish tradition is clear on both matters. Torah proclaims the equality inherent in all human beings and society's need to defend it. And though Torah knows nothing of guns, civil legislation in Deuteronomy prioritizes public safety, with the Talmud and subsequent legal codes demanding that any threats to public safety, and even circumstances that cause the public to fear for its safety, be removed. Of particular note, the Talmud prohibits the distribution of weapons to those who would resell them to criminals. Yet here was another man with multiple arrests walking into a store and walking out with a gun.
Until we address the crucible of social ills that too often conspire in such violent acts we can't expect them to cease. And in this regard we can learn from the legacy of the historic Emanuel AME Church. A moving article by Douglas Egerton in the New York Times Magazine tells its story.
The church lays claim to a long history of political activism, and a sad history of paying the price of bravery in blood. One of the church's founders, Denmark Vesey, a freed slave living in Charleston in 1800, rejected the pro-slavery messages he heard from the city's Christian pulpits. At the time, white ministers were cautioned against preaching on any biblical themes that might spark rebellion against slave owners. The Exodus narrative specifically was off limits.
When the white leadership of one Methodist church decided to build over a black burial ground, four thousand black members quit, and the Emanuel African Methodist Episcopal Church was born, with Denmark Vesey as its lay minister. The church was consistently harassed by the authorities for defying orders against educating and serving the black community, but it persevered in its calling.
Then on June 17, 1822, 193 years ago to the day of the church shootings, Vesey organized what was to be a violent revolt in which the city's slaves would kill their owners and flee to Haiti. But the plot was foiled, Vesey and his collaborators executed, and the church burned to the ground.
But Emanuel rebuilt, and has occupied a place of signal importance in America's struggle for Civil Rights ver since. During the Civil War, Frederick Douglass spoke of it. A century later, Martin Luther King spoke in it. And its most recent pastor, Reverend Clementa Pinckney, until last week, continued to preach the Bible's promise of justice and hope to a world that desperately needs to hear it. Though his voice has been silenced along with those of the eight congregants murdered with him in God's house, that message must never be silenced.
And this perhaps is what we can take away from the tragedy: a reminder never to be silent in the face of injustice and hopelessness; never to be resigned to a status quo that accepts a widening gap between rich and poor, black and white, and too many atrocities like this one in Charleston, the "Holy City."
Charleston is called the "Holy City" because of the church spires which grace its skyline. In recent years the cost of living in its historic district has caused many in the African-American community to move elsewhere, so the Emanuel AME Church now stands in an increasingly white part of town. And according to historian Edward Ball, "Mother Emanuel," as the church is known to its flock, is "symbolically recognized by everyone as the thorn in the side of the white body," a reminder of a dark past with which the community, and the country, has not yet reconciled.
And isn't this what all people of faith must be: thorns in the side of a society all too likely to wring its hands in despair for a time and then return to its summer slumber? Unlike those houses of worship cowed two hundred years ago by elites profiting from human suffering, we must never stop recalling the Exodus and its vision of freedom and hope. And then we must speak truth to the power structures of our own time and begin, finally, to turn vision into reality.
Popular in the Community