While their bravery is certainly admirable, the shooting exposed a fundamental burden of being black: we can't feel safe anywhere.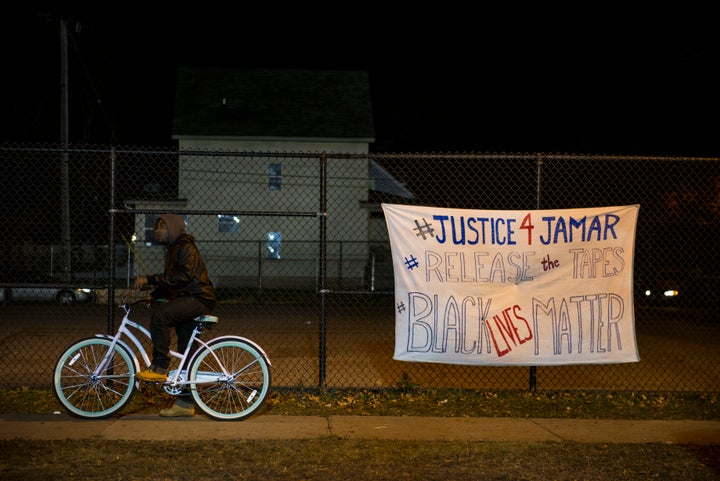 "Apparently, fighting police and fighting paramedics is good enough to let you off with a slap on the wrist -- especially when you go for an officer's weapon," says one of the white men in the video posted Friday. "So yeah, a little reverse cultural enriching. We're going to make the fire rise."
The injuries sustained by those shot on Monday are reportedly non-life-threatening, and while one suspect has been arrested and identified as a white male, the details are still to be determined. However, it's fair to assume that based on witness accounts, this cowardly attack was carried out by men whose ideologies are rooted in hatred. The intent was to threaten the safety of black lives.
""I'll tell you what freedom is to me -- no fear.""
As details continue to emerge, we must acknowledge immediately the fact that black Americans are forced to live in fear before, after and as we grieve over this horrific shooting.
In a recent study, white supremacists -- likely like last night's shooters -- were identified as this country's biggest terrorist threat. Racism seeps into our lives at every turn and ensures people of color do not receive the equality we deserve and are promised by law.
But still, we are left to muster the strength to rally together, raise our voices and demand fair treatment, when it is so frequently denied. It is an endless quest and one that has mobilized the Black Lives Matter movement, which speaks to the power of black voices who have gone unheard for far too long.
Black Americans are forced to deal with an unimaginable burden; we are to live in constant fear and still fight the oppression that plagues us.
We try to keep our heads high and fight on as our cries are muffled by the sounds of gunshots fired by those who will do anything to silence us.
If we cannot speak our minds and share our concerns for America's political future without being berated or attacked...
...then where are we to turn?
I turn to legendary activist and songstress Nina Simone who once said: "I'll tell you what freedom is to me -- no fear."
And on days like Monday, which commemorated the three-year anniversary of the death of Jordan Davis, a 17-year-old black boy who was gunned down by a white man in Florida over loud music.
And also on days like Sunday, which marked one year since the death of Tamir Rice, a 12-year-old black boy who was gunned down by a white police officer in Cleveland, Ohio.
It rings true in every moment of every day for black Americans. But we continue to persevere for the freedom to feel safe -- and that's not because we want to, it's because we must.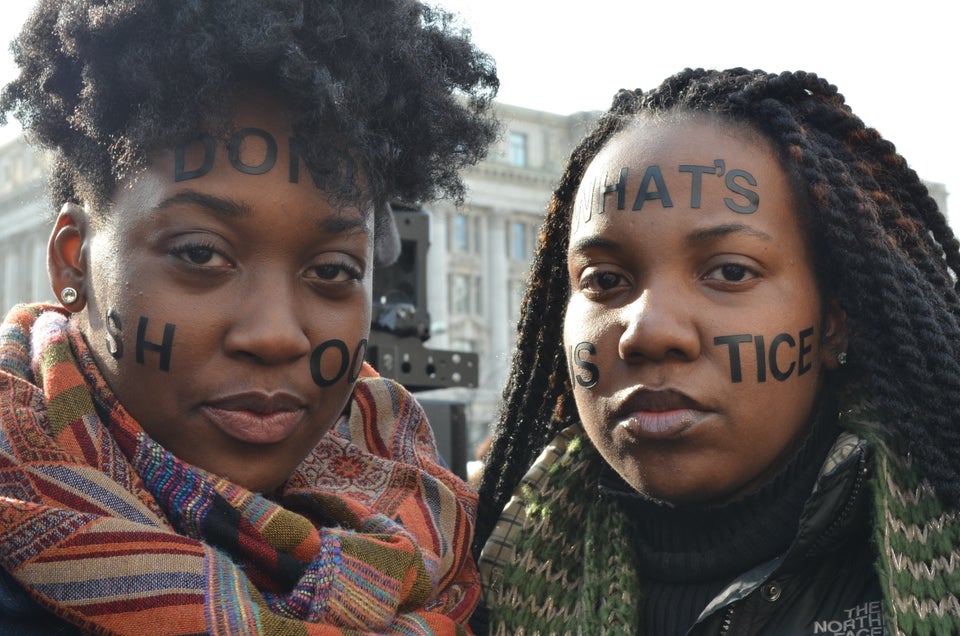 "Black Lives Matter" March
Popular in the Community