Every business graduate today needs a portfolio of social media skills.
That's what Mark Burgess, co-author of "The Social Employee," president of Blue Focus Marketing, and adjunct professor at several top business schools recently shared with me. Traditionally, social media skills have been viewed as competencies needed by marketing students. Burgess says that "everybody in the company today is in marketing." In other words, every business student needs social media skills.
Burgess says that without exception, he finds that business students have a "real thirst for learning about social media." Although most business students use social media often, they have rarely developed a strategic approach to creating a personal brand.
"Go with your own strengths" is the philosophy Burgess recommends when it comes to building a personal brand via social media channels. He encourages business professionals and business students to experiment with Facebook, Twitter and blogging to find their unique voice.
As part of this effort to develop a professional voice, he encourages business students to experiment with creating content and curating content. Most professionals find that they are stronger at one or the other.
One premise of his book, The Social Employee, is that there's been a shift from outbound social media marketing to inbound social media marketing. He explains that progressive companies develop and encourage social employees -- employees who are entrusted and empowered to be brand advocates on various social channels. He says that with social employees, "part of the goal is allowing employees to do what they really enjoy doing." One implication for business students is they need to develop competencies in leading and managing social employees.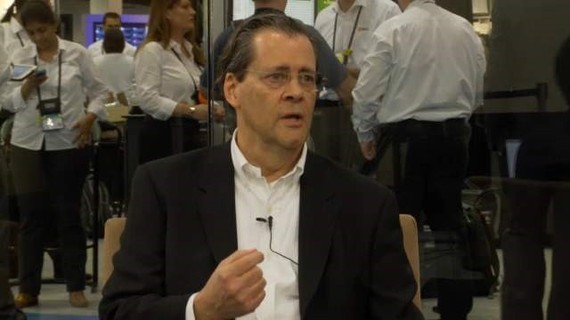 Screenshot via Peter Cardon
Related
Popular in the Community