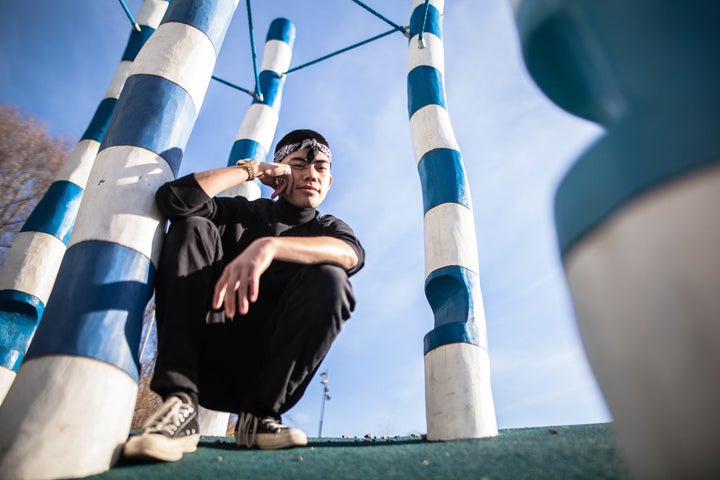 Kevin Vasquez is a 20-year-old Norwegian of Filipino origin. He is a dance instructor at Quick Style Studio, Oslo and just got back from a three-month trip to China where he was teaching classes at the Quick Style & Sinostage collaboration studio in Chengdu which caters to upto 2,000 students. I had a chance to speak to the young dance guru about his unique journey so far and his vision when it comes to the future of dance.
Kevin started to dance when he was a child, at about six or seven years old. His parents, who are also dancers had a strong influence on his early passion for the art. "My mum is the leader of a Filipino dance crew where they dance swing, Filipino folk dance, tango, etc.", says Kevin, "I started dancing for fun, like most people. Dancing in my room, enjoying myself until I got to the age of 13 where I got more serious. I started to do competitions, showcases and that is also the time I got to know Quick Crew".
Quick Crew, now known as Quick Style is an Oslo-based international dance crew and creative agency. It is primarily made up of three individuals, Bilal and Suleman Malik and Nasir Sirikhan, but has grown in recent years to include many more people who are part of the "Quick Style Family". Since winning Norway's Got Talent or Norske Talenter in 2009, they became a prominent feature of first the Scandinavian and later, the international dance scene. Today, they have dozens of dance and other creative projects under their belt, including choreographies for arguably one of the most popular boy bands in the world today – BTS (Save Me and Blood Sweat Tears) as well as the mega-hit Strawhatz concept which gained them instant world-wide appeal because of their interesting blend of hip-hop and Asian culture.
According to Kevin, after they won Norway's Got Talent, Quick Style "started their own dance studio and you could see them everywhere in Norway when it came to dance. So, in competitions I always saw Quick Crew…I was a junior at that time and they were like seniors. I have always respected them since Day One. I started teaching when I was 16 at Street Dance Studio which is another dance studio here in Oslo. After Quick Style opened their studio, I started to dance there. That's when the Quick Style journey started! I remember I felt so honoured when they gave me the opportunity to teach when I was turning 18."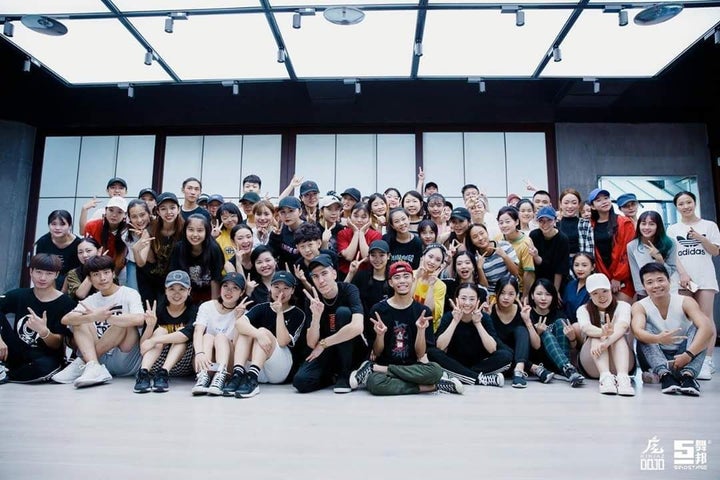 Kevin sees teaching, much in the same way that Quick Style does. He says that they "have always been about sharing their craft, sharing our craft, to inspire. It's never been about money or greed. It's all about love."
He sees himself and his philosophy in life as being very heavily influenced by his experiences with Bilal, Nasir and Suleman: "Whatever Quick Style shares with us is valuable. They have taught me so much since I was a kid. So most of my knowledge and a lot of my mentality is based on what I learnt from them. We just keep building this family and keep sharing and keep evolving the style."
Kevin just recently got back from a three-month trip to Chengdu, China where he had the opportunity to teach up to 90 classes at the collaboration studio which is partnership between Quick Style, Sinostage and Kinjaz dojo.
I ask Kevin to tell me more about his experience there and how things were in Chengdu as compared to Olso. "I got to learn so much about their culture. They got to learn a lot about mine. It was an exchange, a cultural exchange. It didn't feel like 3 months at all; it felt like one fast month. The speed there is so different than Norway. What I mean about the speed is that, like, if you want something to happen in China, you can make it happen real fast. You can make a photoshoot or a video shoot the day after or the same day[after you come up with the idea]…They are hard workers," explains Kevin.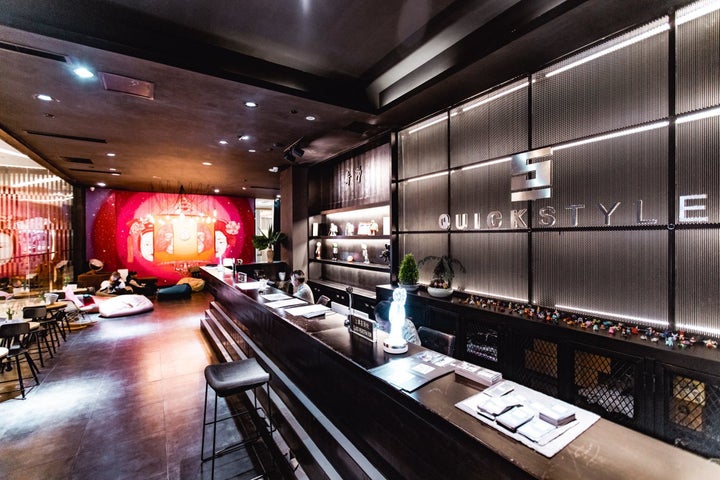 On Education, Positivity and Growth
Kevin talks animatedly as he shares some of his experiences with the students in Chengdu. His sentiments mirror that of educators in general which is such a fascinating thing to hear from someone so young. Most seasoned teachers tell you that even if their work gets really tough, the one thing that keeps them going is seeing the transformation and growth in students.
"One of the most memorable experiences I had in China is probably seeing the students grow super-fast after just three months. I remember that I got super goosebumps; chills through my whole body after realizing how fast the students grew. I remember when I came to China the first month and I saw that some of the students had problems with their confidence. They didn't have the guts to just go out there and dance. After giving them a lot of positive energy – even though they might think that they look ugly or embarrassing – not only me, but other students started giving them love and would cheer for them. So they learned how to throw away their embarrassment and just dance. I didn't only pick dancers that killed my choreography, but also those who just enjoy themselves and just danced for fun," shares Kevin.
As we wrap up our conversation, I ask Kevin what his goals are for the future. He says "one of my future goals is not only for myself, but for my crew – my family. I would want for us to travel more and share our craft at the same time as we learn. My bigger goal, or end-game in dance [which is] bigger than myself, would be to make people realize that dancers are not just background dancers. Dancers have been underestimated a lot and [I hope that] one day people will look at dancers the way they look at a soccer or football player. They will see a picture of a dancer and they will know who it is. One day we are going to make that happen."
I also ask him if he thinks more people should get into dance and why he think this is an important part of life. He empathically says, "Yes! More people should dance. When you dance you also become part of a community where you get to exchange – cultures personalities. You get a bigger view and you get something that can drive you through your life with happiness".
If you'd like to take a class at the Quick Style Studio in Oslo or Chengdu, your first class is free! For more information, see their respective social media platforms or websites.
Note: Some minor edits were made after publishing - For the main picture, photo credit to Robin Sandvid was added and for the picture with Kevin's class, the caption first stated that it was taken at Quick Style Studio China, but it was actually taken at Kinjaz Dojo China.
For more fun, creative, striking stories from Aleesha Suleman, follow her on Medium.
Popular in the Community