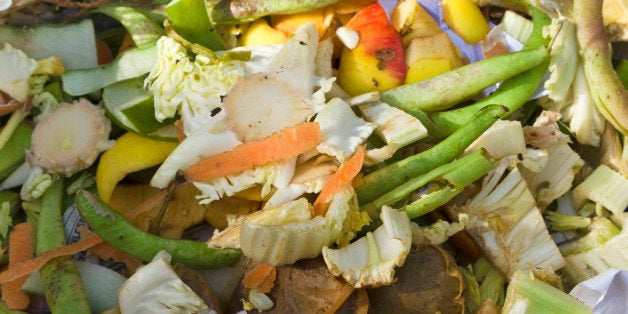 Composting keeps waste material out of landfills, avoiding the production of methane, a greenhouse gas 25 times more potent than carbon dioxide (CO2). It also eases the burden and extends the life of landfills that are stressed to handle the waste our lifestyles create.
With projects like New York City's residential compost program and proposals like Seattle's to fine residents for food scraps in garbage bins, we believe that sustainability is really making a way into urban daily lives.
Separating organic waste for compost is an important step in reducing our waste, and it's great for a city to facilitate this process. Don't get discouraged if your neighborhood or city doesn't have an organic waste collection system. You can still separate your organic waste to give to your local composting facility (visit this site to find one close to you) or even start your own compost to provide some nutrient-rich to your household garden or plants. We came up with a short list to remind you of what food and household materials you can separate for a compost:
What Do Those Compost Worms Like?
Fruit and vegetable scraps (both cooked or uncooked)
Eggshells
Coffee grounds and filters
Peanut shells
Cardboard (toilet paper rolls, clean boxes)
Tea bags & leaves
Dryer lint
Hair & fur
Shredded newspaper & clean white paper
Leaves, weeds, plant trimmings & grass clippings (stay away from diseased plants)
To Keep Out of the Compost
Meat and dairy products
Aluminum
Colored or glossy paper
Pet waste
Plastics
Popular in the Community