One year ago yesterday the world lost David Bowie, in the beginning of what was to be the dumpster fire we called 2016.
As a child of the '70s, I listened to my older sister's old school David Bowie records. I grew up in love with the movie Labyrinth, and helped instill a similar appreciation of the movie among all three of my kids when they were not yet four years old. Ok, maybe "appreciation" is a bit of a stretch. Maybe it was because I forced my nerdy, campy, sometimes inappropriate, ironic, singing/dancing/over-dramatic, obscure film spectaculars on my kids just so I could avoid Blue Clues for one more day. And to my surprise, over time they began requesting to watch things like my old beaten-up, 1988 VHS recording of Fred Waring's U.S. Chorus, or Rossano Brazzi's horribly dubbed and even worse acted 1966 holiday "masterpiece" known as The Christmas That Almost Wasn't. This, I sat and watched with them in lieu of Nick Jr. or PBS Kids. All day long. (There is hope, if you happen to be a parent struggling with similar issues, but I digress.)
I will always remember my spring awakening, i.e., one of my very first, prepubescent, pan-sexual obsessions, which was a crush on David Bowie. That was around the same time that I discovered my fascination with, and appreciation of all things androgynous at the tender age of eight, when I first saw Boy George singing Karma Chameleon on TV and thought, privately, "I don't know if that's a boy or a girl or what, but that is the most beautiful person I've ever seen." I mean, that eye makeup was #lifegoals. I couldn't express these thoughts out loud for fear of being labeled "weird," though. Nobody in my bubble thought Boy George was beautiful. David Bowie, yes, but Boy George seemed to push the boundaries a little bit more, and that was just too much for the people in my world. But secretly I loved it. It opened my eyes to experiences that would shape my early teen years, like enjoying The Rocky Horror Picture Show every Friday night at the Rialto downtown with all my theatre friends.
Little did I know that in less than thirty years the rest of the world would wake up and begin embracing gender expression and the ability to play around with it. Little did I know I'd be raising a kid who was gender creative in his gender expression. Maybe I was ahead of my time. Maybe it was on my DNA strand. Or maybe there were countless others like me, who secretly had prepubescent crushes on androgynous celebrities. I see you, fellow closet fag hags; stand proud and own it!
Anyway, here's to you David Bowie, on the one-year-anniversary of your death. Thanks for paving the way. Thanks for standing on the shoulders of giants like Syd Barrett, Andy Warhol, and Lou Reed. To say that your influence on music culture is still sorely missed just one year later is an understatement of epic proportions.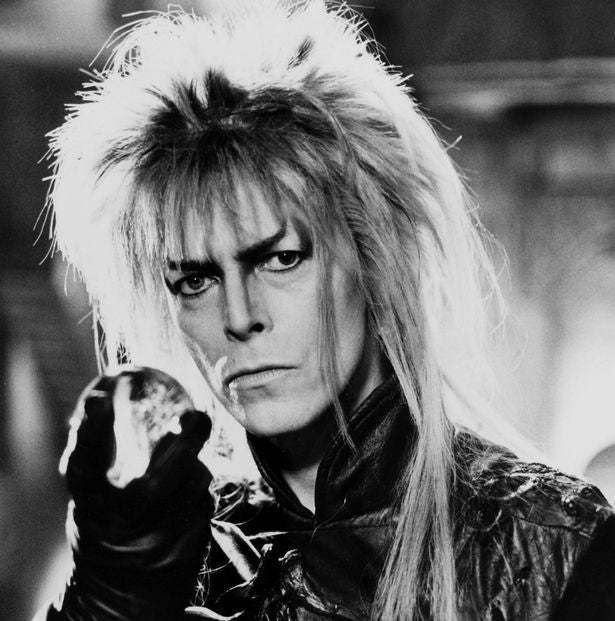 Popular in the Community