The Mount Defiance/Mason Lake trail is one of Washington state's most scenic and most difficult trails to hike. Mount Defiance stands at 5,584ft with a rugged and steep 5.5 mile climb to the summit. First blazed in 1958, the trail suffered severe damage and erosion making it too dangerous to hike. Wilderness photographer and hiking advocate, Ira Spring proposed a new route and a trail was built by a group of volunteers between 2003-2004. Sadly, Ira Spring died before it was completed. The trail has since been dedicated the Ira Spring Memorial Trail.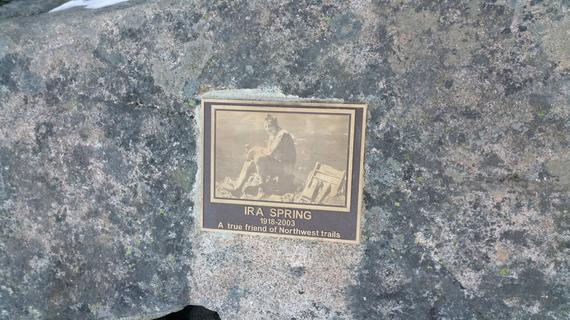 I was in the midst of planning a hiking excursion with my friends Christina and Anthony, whom I met during my hiking accident 3 years earlier. This would be our first backpacking adventure together and we thought Mount Defiance was the perfect way to kick it off! We spent a few weeks preparing our gear, reading topographic maps and fantasizing what it would be like to stand on the mountain top and get a bird's-eye view of the land below us.
Our adventure began at the Ira Spring Memorial trailhead. It was a smooth and subtle climb through the forest. Crossing a few streams and waterfalls, we arrived at the 3 mile mark where Mason Lake Trail and Bandera Mountain Trail diverge. To get to Mount Defiance we had to take the Mason Lake route which showed an intimidating steep rise. One of our toughest climbs was about to begin and this time we were exposed to the elements. It was hot and we were carrying 20 pound backpacks. With nothing but steep switchbacks, I was starting to feel the pain.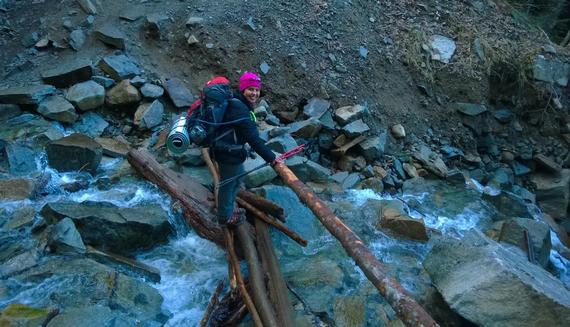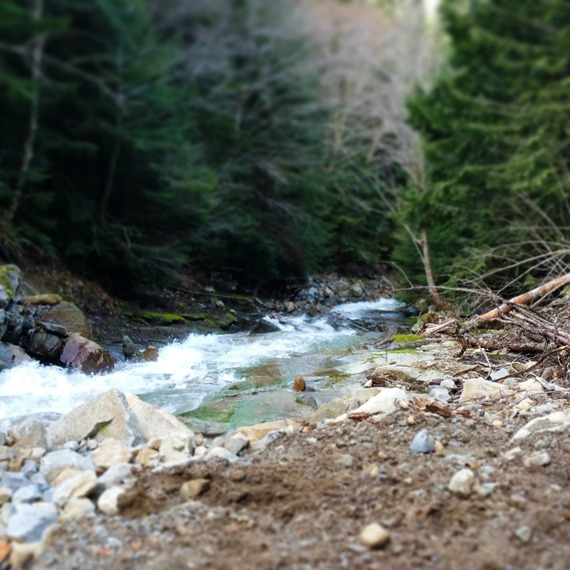 After a short lunch break we continued on to Mason Lake. There was more snow on the ground and some parts of the trail had large patches of ice. Even though we slipped on our yak-trax, it was easier to move on our bottoms. Once we got to Mason Lake, the view was spectacular!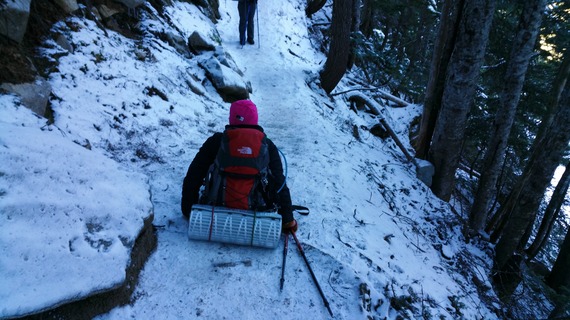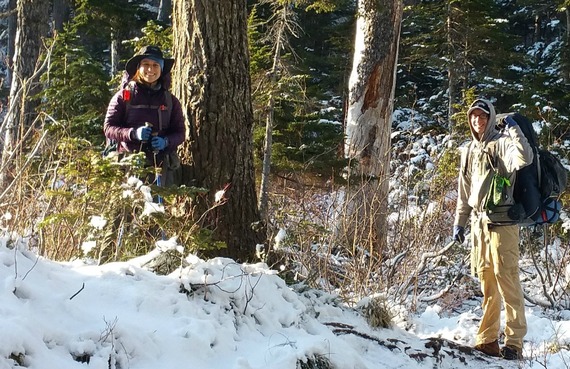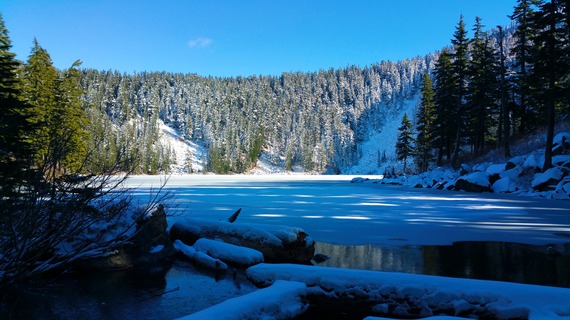 There was still another hour or so to get to the summit and even more snow and ice. The climb was very steep and close to the cliff edge. The temperature was dropping and the wind was picking up. I was feeling sick to my stomach and my thighs were burning. We all wanted to quit, but we couldn't stand the fact that we were so close to the top.
Five hours from the start of our hike, we finally made it to the summit of Mount Defiance!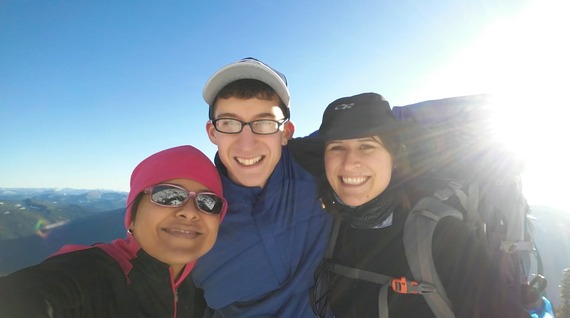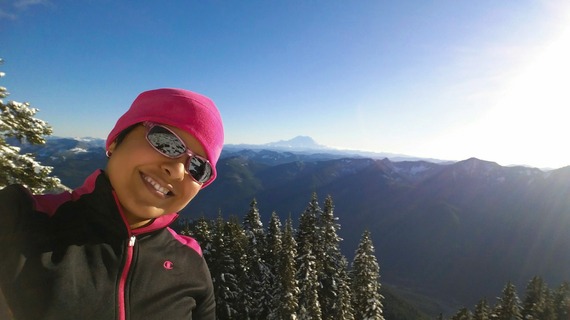 With a clear view of Mt. Rainier, we sat in silence for a few minutes and soaked it all in. While we all wanted to stay, it was time to head back and find a place to camp before sundown. After a challenging descent we camped right next to Mason Lake.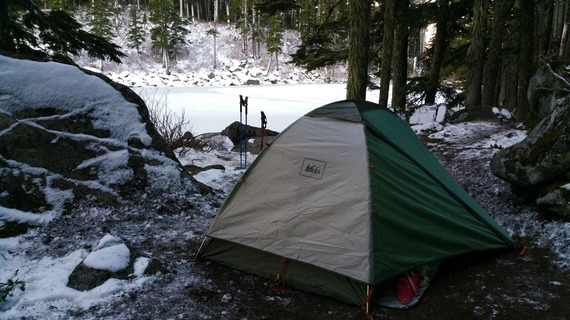 We had some whiskey, dinner, and played cards. It was 18 degrees outside, but we were too tired to feel it. The next morning we awoke to a beautiful sunrise and a quiet forest. I never get tired of the views and I never get tired of the challenge. The hike, the sweat, the freezing temperatures, the summit and descent - all a memorable and worthwhile experience. My friends and I completed our first hike together and defied Mount Defiance. Wow, what an awesome feeling! Here's to many more awesome backpacking adventures!