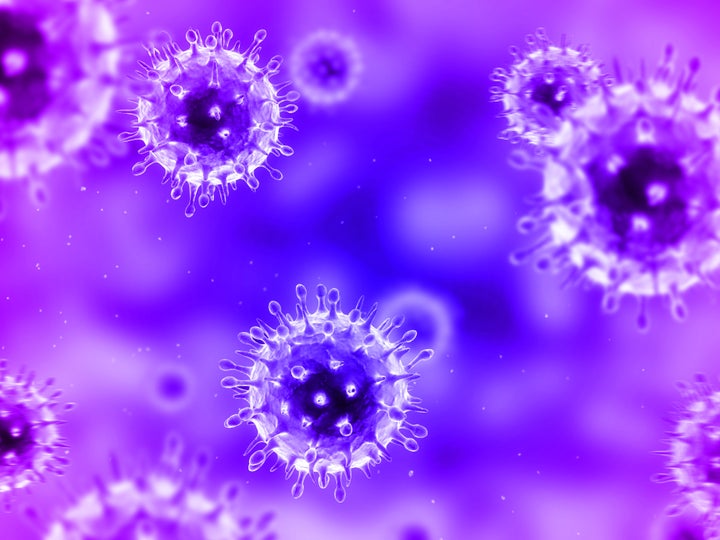 Last Thursday, on World AIDS Day, President Obama threw the full weight of the U.S. government behind a vision that would have seemed outlandish until now: The end of the global AIDS epidemic.

Over the past few years, a string of HIV prevention research breakthroughs has put that ambitious goal within sight for the first time. Voluntary medical male circumcision is the most powerful, under-utilized biomedical HIV prevention strategy available: with a single surgical procedure, men's risk of HIV from female partners is reduced by more than 60 percent. Treatment for HIV positive individuals is also potent prevention -- reducing risk of transmission by up to 96 percent.

These two strategies are the cornerstone of a new era of HIV prevention, and it is critical that the president continue to be a supporter and leader of the chorus of advocates, health and political leaders who are saying "Yes, we can end AIDS."

Now the question is: How will we achieve this goal? What are the priority actions to take today, tomorrow, and years from now?

First and foremost, the resource commitments need to match the strength of the scientific data. Funds are needed to ensure that the most effective prevention is put in place for the people who need it, in programs that meet their needs, with rigorous evaluation of impact so that no dollars are wasted.

President Obama's commitment to expand access to HIV treatment for two million more people by 2013 is a wonderful first step. But his call to the leaders of the world to match the US commitment must be heeded.

Last week, the Global Fund to Fight AIDS, Tuberculosis and Malaria - which supports HIV treatment programs in resource-poor countries along with PEPFAR - announced that it has been forced to curtail new grant-making until2014. The Fund pointed to a drop-off in contributions from governments in the face of the global economic crisis.

There's no question that economies are hurting. But global AIDS programs are among the smartest investments in history: they've saved countless lives and have shifted the course of the epidemic so that annual HIV infections are on a slow but steady decline. In most cases, these efforts represent a tiny share of donor countries' national budgets - for the U.S., it's well under one percent. It is precisely at this moment, when the potential dividends are greatest, that the world's modest AIDS investments should be sustained.

In addition to sustaining funding, we must follow the evidence. A new report from AVAC, the advocacy organization I head, lays out three key priorities that should form the basis for a global plan of action.

First, deliver today's proven HIV prevention strategies -- smartly and on a massive scale -- and HIV infections worldwide will plummet. This means universal access to early HIV treatment (at CD4 cell counts of 350 for all populations, expanding up to 550 over time). And it means realizing the full potential of voluntary medical male circumcision. Male circumcision could have an enormous impact in African countries where HIV rates are highest, but implementation has been far too slow. Both funders and developing country leaders need to invest in scaling up this highly effective tool, in combination with other proven HIV prevention strategies.

Second, we need to quickly determine the best uses for emerging HIV prevention options. Trials have shown that certain HIV medications, when taken by HIV-negative individuals orally or applied as a microbicide gel, can help protect them from becoming infected, an approach known as pre-exposure prophylaxis, or PrEP. But we don't yet know how PrEP could best be used for real world impact. It certainly won't be for everybody, and it won't work unless it's paired with other proven prevention tools, like male and female condoms.

A priority is to maintain implementation and confirmatory research to help clarify the effectiveness and role of oral and topical PrEP. This includes work on first generation tenofovir-based products as well as work on second-generation products with long-acting formulations.

Third, we need to press forward in the search for an effective vaccine and a cure for HIV infection. The tools we have today will set us on a path to the ending AIDS, but we'll only cross the finish line once we have a vaccine--a long-term prospect.

Recent research has energized the field, providing the first real evidence that that an effective HIV vaccine can be found. These are the most promising results the field has ever seen. Yet there are worrying signs that the U.S. and other funders are pulling back from this vital research at the exact time that continued investment is most likely to pay off.

We all need to reexamine our use of limited resources, reallocating as needed to ensure that we have the greatest possible impact on the epidemic.

In the decades to come, we'll be judged by whether we capitalized on the opportunity to end AIDS when it arrived. Did we set clear priorities and back them up with the right resources? Or did we muddle along and avoid the tough decisions that would make the greatest difference?

President Obama's commitments have nudged the world in the right direction. Now it's time to roll up our sleeves and get to work. We can only hope that other leaders will have the courage to join us.
Calling all HuffPost superfans!
Sign up for membership to become a founding member and help shape HuffPost's next chapter