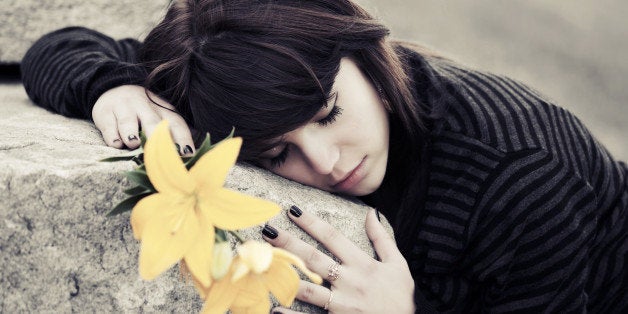 As a labor and delivery nurse, I witness women become mothers every day I put my scrubs on. I have watched countless deliveries where women welcome the birth of their child, and in that moment, they become a mother. Sometimes, they become a mother for the first time. Sometimes, they become a mother again. In labor and delivery, things sometimes don't go as planned.
Sometimes mothers don't get to take their baby home, but a baby still grew inside of them, for whatever length of time, and these women too are mothers. When our patients are blindsided, we know it's often their mother these women need, even if they have a strong support system in the new family they have created. The look for their mothers. They reach for their moms. And sometimes, only their mother's comfort can console them.
My mother is a nursery nurse, and we sometimes get to work together. I come from a traditional Hispanic household. My mother micromanages everything and everyone in our family, and the older I get, the more she seems to manage. Have I gotten my car inspected? Do I know that my daughter doesn't have school on Monday? Do I know what day my daughter's recital is? And every day that she picks me up for work, as we ride the elevator to the third floor, I watch her try so hard to bite her tongue. But it never fails, before the elevator doors open she manages to tell me that I need to put on blush and "pick up my bra." And then I roll my eyes and ignore her.
But every Mother's Day, I'm reminded that one day she will not pick me up to go to work. We will not ride the elevator side-by-side. We will not get to experience another delivery together, simultaneously witness another miracle, or watch as a woman becomes a mother right before our eyes. One day, no one will be here to remind me that my car needs to be inspected, or that my daughter doesn't have school on Monday, or relentlessly warn me to ask for time off from work so that I don't miss my daughter's recital. One day, I will wish to hear her voice, even if just to tell me that my face needs a bit of color.
It's so hard to imagine a life without my mother, so hard to imagine my children's life without either of my parents. But what will I do when I no longer have my mother's comfort to console me? Celebrating Mother's Day when I no longer have my mother just doesn't seem possible.
So for anyone out there without their mother this Mother's Day, know that I'm thinking of you. I hope the emptiness is not overwhelming. I hope you don't suffocate on sadness, relinquish to regrets, or drown in despair. But more than anything, I hope the memories of your mother comfort and console you.
Like Adventures of a Labor Nurse on Facebook.