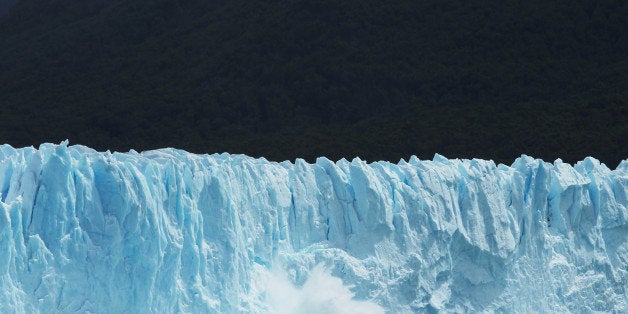 This letter was originally sent to global Heads of State in the lead up to the G20 meeting in November, by twenty-two leaders in business and civil society, calling for them to make a long-term goal in the COP21 agreement an urgent personal priority.
To global Heads of State,
We are writing to you because we believe we are at a critical juncture for people and our planet.
As you will be aware, signatories to the United Nations Framework Convention on Climate Change have committed to limit the global average temperature increase to below 2°C 1.
We are writing to request that this existing commitment is translated into an actionable Long-Term Goal at COP21. The science, economic costs and social risks of climate change are becoming increasingly clear. We believe that securing a Long-Term Goal in Paris should therefore be an urgent personal priority for you, as it is for all of us.
Setting a Long-Term Goal is critical to protect people and the planet
There are many crucial issues at stake at COP21, but a Long-Term Goal is essential because it will facilitate the mobilisation of economic and human resources and will inspire the private sector to invest and innovate to achieve de-carbonisation of the global economy at the speed and scale required.
We are seeking a global commitment to achieve a net-zero greenhouse-gas emissions economy by 2050. We know this is ambitious, but it is ambition that will generate the global momentum and focus that is critical to success.
This commitment will require shifting the global energy system to clean energy and innovation across all sectors of the economy. It will unleash new technological solutions, mobilise large-scale investment, and shape consumer behavior, all of which will create new jobs and unprecedented economic opportunities.
In our view, the Sustainable Development Goals adopted by all governments in September cannot be achieved in the absence of an ambitious Long-Term Goal. The failure to limit the global average temperature increase to 2°C will dramatically undermine the right to development particularly of our least developed countries where the impacts of climate change are already destroying livelihoods.
By targeting a net-zero emissions economy by 2050, we should be able to protect the planet's biodiversity and ecosystems upon which all life depends, and achieve a global economic transition that results in a more equitable future by lifting millions of people out of poverty.
As many of you prepare for the upcoming G20 and COP21 gatherings, now is the time to voice your support for a Long-Term Goal in the Paris Agreement.
We are setting Long-Term Goals for our own organisations
Consistent with this request for action, we are already setting Long-Term Goals and
implementing scalable solutions for our own companies with the aim of significantly reducing our impacts.
Many of the signatories to this letter have now committed to a "Net-Zero by 2050" target for the companies we lead. These include businesses across different regions and industries, working together to achieve this goal -- the Chinese construction company Broad Group; the African telecommunications company Econet; the French apparel and accessories group Kering; the Brazilian cosmetics company Natura; the U.S. electricity company NRG Energy; the Kenyan mobile network operator Safaricom; the global enterprise cloud computing company Salesforce; the internationally renowned jeweler Tiffany & Co.; the global consumer goods company Unilever; and the international investment group Virgin Group.
We hope that our actions and commitments, alongside those of thousands of companies around the world who are already investing in the transition, will support you in securing a Long-Term Goal in Paris next month.
Let's work together to make it happen
We the undersigned state our support for a specific and ambitious Long-Term Goal, knowing it is arguably the principal lens through which Paris will be judged. Without it, COP21 will fail to send a clear signal to business leaders to take real and urgent action.
We believe that only Heads of State, acting together, can truly set a Long-Term Goal for the global economy. This is your time to lead in the negotiations by clarifying your vision. As a diverse group of business and civil society leaders, we stand by you in driving forward an ambitious agenda. We understand it is also our responsibility and our time to demonstrate leadership by taking bold actions in all our spheres of influence.
We look forward to supporting your leadership in Paris and beyond.
Sir Richard Branson -- Co-Chair The B Team, Founder, Virgin Group
Jochen Zeitz -- Co-Chair The B Team, Director, Kering and Harley-Davidson
Peter Bakker -- President, WBCSD
Josh Bayliss -- CEO, Virgin Group
Marc Benioff -- Founder, Chairman and CEO, Salesforce
Sharan Burrow -- General Secretary, International Trade Union Confederation
Bob Collymore -- CEO, Safaricom
David Crane -- CEO, NRG Energy
Frederic Cumenal -- CEO, Tiffany & Co.
Arianna Huffington -- Chair, President & Editor in Chief, Huffington Post
Dr. Mo Ibrahim -- Founder of Celtel, Mo Ibrahim Foundation
Guilherme Leal -- Co-Founder, Natura
Roberto Lima -- CEO, Natura
Strive Masiyiwa -- Founder & Chairman, Econet
Blake Mycoskie -- Founder, TOMS
Dr. Ngozi Okonjo-Iweala -- Former Coordinating Minister of the Economy & Minister of Finance, Nigeria
François-Henri Pinault -- CEO and Chairman of The Board of Directors, Kering
Paul Polman -- CEO, Unilever
Mary Robinson -- President, Mary Robinson Foundation Climate Justice
Ratan Tata -- Chairman Emeritus, Tata Group
Zhang Yue -- Chairman and Founder, The BROAD Group
Professor Muhammad Yunus -- Chairman, Yunus Centre
This post is part of a series produced by The Huffington Post and The B Team, in conjunction with the U.N.'s 21st Conference of the Parties (COP21) in Paris (Nov. 30-Dec. 11), aka the climate-change conference. The series will put a spotlight on The B Team, a movement of business leaders driving a better way of doing business for the wellbeing of people and planet. It is part of HuffPost's What's Working editorial initiative. To view the entire series, visit here.
Calling all HuffPost superfans!
Sign up for membership to become a founding member and help shape HuffPost's next chapter