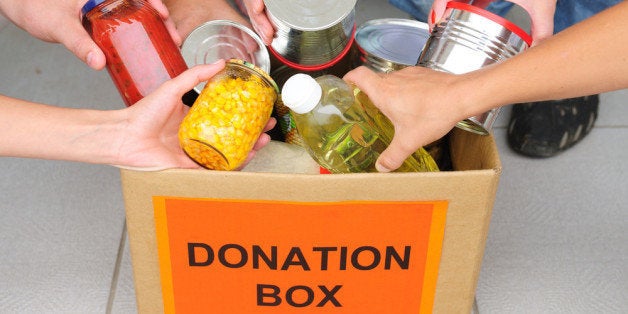 Last week, PDK/Gallup released the latest results of its study of Americans' attitudes toward public education. Titled "A Nation Divided," the report exposes deep rifts over hot-button issues like teacher evaluation and school vouchers. But it also reveals common ground: Americans believe in closing the achievement gap, that high-school graduates are not sufficiently prepared for the workplace, and that our public schools are underfunded. In short, we agree about the problems, but we are split on which solutions will best help our students succeed.
As we start the school year divided, I offer an olive branch, a remedy that teachers, parents, administrators and especially students can all agree on: service-learning, a teaching and learning method that integrates meaningful community service with instruction and reflection. Service-learning is hands-on learning in its purest form, engaging all types of students in learning, with the added impact of strengthening communities. As we look for ways to bolster student achievement and workforce readiness, service-learning is a strategy that we know works.
My organization resounds with success stories: At a Title I school in Fort Collins, Colo., middle-schoolers studied the potential environmental and economic impacts of a proposed uranium mine in their community, then hosted a discussion with community members, government officials, and energy company representatives. The students examined all sides of the issue, and ultimately argued against mining (watch a short video of the project). In Montgomery County, Md., high-schoolers partnered with a food pantry to study local hunger issues, propose solutions, and adopt local families to support. In each case, the students learned core curriculum, studied science, public policy, and civil discourse, while making much-needed positive contributions to their communities.
And here in Washington, D.C., a 12-year-old girl reports back on her environmental service-learning project, saying, "My project got me really excited about school... I think that if we don't take care of our world, we're going to potentially lose it, and we don't want that!" It is exactly this spark that service-learning ignites.
Numerous studies show that service-learning is an effective teaching and learning strategy. It is astounding that this one simple strategy addresses so many of Americans' shared concerns about our public education system.
Service-learning can help close the achievement gap.
Some of the most exciting service-learning results are seen when so-called "at-risk" students are asked to serve. Students involved in any volunteer activity do better in school than those who do not participate. They also have lower incidences of negative social behaviors, like drug use and teen pregnancy, and report stronger belief in themselves and in their ability to affect positive change in their communities.
Service-learning imparts workplace readiness skills.
By design, service-learning allows students to practice the very same skills that experts and employers identify as essential for the 21st-century workforce: the "Four C's" of critical thinking, creativity, communication, and collaboration. What better way to prepare students for a complex workplace than to give them real-world problems to solve?
Schools may be underfunded, but service-learning is virtually free.
Americans identified lack of funding, one criterion for achieving successful schools, as the number-one problem facing our schools. Ironically, one of the solutions, service-learning, is virtually free. Even without funding, service-learning can pay dividends for the students, their schools, and their communities.
Service-learning complements Common Core Standards.
According to Gallup, Americans believe in Common Core Standards, the set of basic learning requirements that most states have adopted. YSA's school-based programs are aligned to these academic standards, so that rather than giving teachers one more "subject" to teach, service-learning fits within existing curriculum. Other organizations also offer resources to develop high-quality, outcomes-driven service-learning programs; in most cases, these resources are absolutely free.
We know why students don't succeed: They are disengaged; they believe that school lacks relevance. So let's engage them! Students want to make a difference in their world. Through service-learning, we give students a voice. They engage. When students take on real issues, their learning becomes more meaningful; it sticks.
This fall, thousands of students across the country will embark upon a "Semester of Service," a 12 to 14 week program of service-learning. Thousands more will incorporate service-learning elements into their classrooms in other ways, like adopting a "sister school" in another part of the world as part of social studies, or organizing a food drive to benefit a local shelter.
Starting this September, I challenge all educators to commit their classrooms to at least one service-learning project. Ask your class: What do you care about? How do you want to make a difference this year? Guide your students in applying the lessons you already plan to teach to solutions that matter.
Then, step back and let your students take the lead in examining and addressing real community issues. Though we may remain "a nation divided," student success through service-learning is something we can all agree on.

Steven A. Culbertson is the president and CEO of YSA (Youth Service America), a nonprofit that improves communities by increasing the number and diversity of youth involved in service and service-learning. www.YSA.org or on Facebook.
Popular in the Community