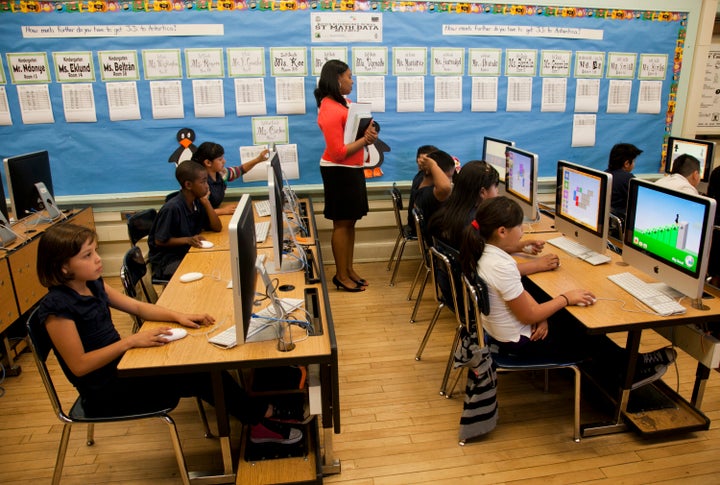 This blog post is part of "Should I Stay or Should I Go?," a series of teachers' reflections on the factors that keep them in the classroom, or draw them out. Read the first post in the series and stay tuned for more.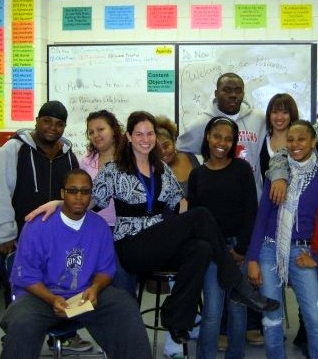 Sometimes to stay in the classroom, you have to leave the classroom ... even for a day.
"Ms. Rogers," I told my administrator in the spring of my second year of teaching, "I'm quitting after this year."
"But you have so much potential!" Ms. Rogers exclaimed, handing me a tissue. "You're hard-working, idealistic ... even an Ivy League graduate!"
I rolled my tear-soaked eyes. What good did it do to be an Ivy League graduate if every day teaching felt like losing a war against chaos?
That week I took my first sick day in two years. I lay in bed, feverish, fully envisioning for the first time what it would be like to leave the classroom forever.
When I returned to work, I thought I'd wandered into the wrong building. Everyone seemed so ... upbeat. Why were these teens suddenly bowling me over with hugs?
"Miss!" Chatia squealed, "We got the results back on the MCAS state English tests, and we all did really well! What you taught us actually worked!"
In subsequent weeks, I began to find my rhythm as a teacher, using the new energy and confidence from my students' success to try out teaching techniques suggested by colleagues, until I found ones that worked for me.
I remained at that school for five years, each year improving and feeling happier as my students learned more. One of the best choices I've made in my entire life was not quitting after year two.
But then, after five years in the classroom, I really was ready for a break if I was going to continue being the teacher I now knew I could be. I took a year-long leave of absence to travel the world and write. From 2009-2010, I volunteered in Ghana, learned web design from the #1 travel blogger in Spain, and toured mind-blowing historical sites of Southeast Asia. I returned to teaching in Boston Public Schools in 2010 with such renewed vigor and resources, I felt like triple the teacher I had been before.
Often, what teachers need in order to stay in the classroom is permission to step out of it for a time. It gives us perspective, balance, and new skills. Whether teachers do this by taking on hybrid roles, or by a whole year's leave of absence, we educators must cultivate ourselves as whole, healthy people in order to teach our students powerfully. When Steven Brill wrote in his book Class Warfare that "good teachers never sit down," he ignored the fact that all humans need to reboot sometimes.
Do you know a teacher who is thinking about quitting the profession as I was? Helping them step out of the classroom for a time might just help them stay in it.
Related
Popular in the Community