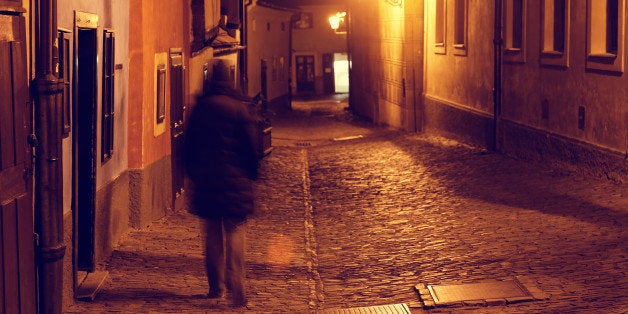 Several years ago, I worked at the YWCA Union County, New Jersey, where a woman was murdered on the steps of our shelter door. She was shot 16 times through the back by her former partner, killing her instantly in front of their two young children. While your first instinct may be to think that this tragic incident is an exception to the norm, it's not. Firearms-related domestic violence homicides are a serious public health concern for women in the United States who are fleeing abusive homes.
If you're a woman in the U.S., you're more likely to die at the hands of a gun than in any other developed nation in the world. Forty-six women are shot to death each month by a current or former partner in domestic violence-related homicides. These women are friends, mothers, neighbors and daughters, and nearly one in five of them had previously obtained protective orders against their abusers. Yet those orders were insufficient to save their lives.
Intimate partner homicides account for nearly half of all women killed each year in the U.S., with three women murdered every day. Of these homicides, more than half are attributed to firearm use. This is a public health issue, and it is preventable.
The issue of addressing domestic violence homicides that are related to firearms is often characterized as "complex," but it shouldn't be. What if we, as a country, were able to target this massive public health epidemic and easily avert it with simple changes to the law? Federal legislation actually outlines that all weapons should be seized when a protective order has been issued, but most states do not take the steps necessary to follow through. In an in-depth report conducted by The New York Times in 2012, reporters found that prosecutors nationwide filed fewer than 50 cases mandating the surrender of firearms by intimate partners subject to full protective orders.
The reasons are many for the inconsistent enforcement. While 32 states have implemented the Lethality Assessment Program in at least one jurisdiction within the state to help identity particularly high-risk domestic violence cases, there continues to be a lack of understanding on the part of many courts across the country about the immediate need to remove all firearms to ensure the victim's safety. Law enforcement agencies have cited a lack of storage space as a reason for not confiscating firearms, and other times a lack of capacity due to downsizing that has resulted in smaller or non-existent domestic violence units.
The consequences of non-enforcement, however, are grim: perpetrators with access to firearms are 5-8 times more likely to kill their partners than those without firearms. And the presence of a gun in a domestic violence situation increases the risk of homicide for women by five times.
Studies such as the San Mateo Pilot Project illustrate how a simple strategy of enforcing federal gun laws can prevent and reduce domestic violence-related homicides. The State of California mandates surrender of weapons within 24 hours of the issuance of a protective order. In a pilot project conducted from 2007 to 2010 emphasizing enforcement of weapons seizures, San Mateo County has been able to cut firearms-related domestic violence homicides completely, with not a single related murder in three consecutive years.
While the potential for comprehensive gun control legislation in the current Congress is virtually non-existent, there is great potential to pass national legislation that provides increased protections for women who are at grave risk at the hands of their abusers. The YWCA USA has endorsed Rep. Gwen Moore's H.R. 3566, the Domestic Violence Criminal Disarmament Act, which takes into consideration the positive impact enforcement of gun laws can have on the safety of women and families and encourages states to adopt substantially similar policies to those outlined in current federal domestic violence laws. Washington State recently did just that, passing HB1840 with a unanimous vote in March. In fact, Washington is a prime example of how the NRA can be engaged and part of the solution from the start.
As we talk about women's health during National Women's Health Week, let's remember that health and wellness is about much more than doctor visits and exercise -- it's about women's lives. Here are three ways you can advocate for women's health and safety:
Encourage your Member of Congress to support H.R. 3566, the Domestic Violence Criminal Disarmament Act, to prevent and reduce firearms-related domestic violence homicides.
This post is part of a series produced by The Huffington Post in conjunction with National Women's Health Week, May 11-17. Read all posts in the series here. To learn more, please visit WomensHealth.gov.
Calling all HuffPost superfans!
Sign up for membership to become a founding member and help shape HuffPost's next chapter