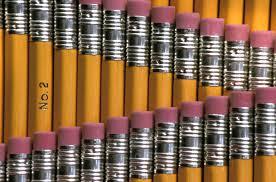 In November 2014, both the New York Board of Regents and the New York State Education Department (NYSED) approved the opening of a Rochester charter in September 2015 for a lead applicant, Ted J. Morris, Jr., who has been found to be a fraud. (For a good summation of the issue, read this post.)
NY Regents Chancellor Merryl Tisch said the situation with Morris isn't Regents' fault. She implied that it was NYSED's fault. As the Democrat and Chronicle reports:
Tisch said the board only sees applications after they've been recommended by the state Education Department, suggesting it wasn't the members' normal responsibility to vet them for errors.

"When it comes to the board, it comes with an endorsement from (NYSED) and the local regents," she said. "What we hear is whether ... they've put together a sound application. There's a lot of work that goes on behind the scenes, and I think people in (NYSED) need to address that with you."

Bill Clarke, the director of the NYSED charter school office, was not available for comment.
Don't blame me, says Tisch. I'm just a rubber stamp for NYSED.
Tisch absolves herself of responsibility for the Morris fraud because NYSED is supposed to verify that a charter applicant has "put together a sound application." But now she knows (and the public knows that she knows) that NYSED hasn't assured that the applications it brings to Regents are "sound."
Tisch is responsible to New Yorkers for ignoring what she knows.
Despite shirking responsibility for the Morris incident, Tisch wants to "aggressively" open more charter schools in New York. She said so on the radio, and the New York Daily News captured her statement in a November 16, 2014, article:
The state should raise its cap to allow more charter schools, the Board of Regents chief said Sunday, running counter to the city administration's position.

"As we look to this legislative season, people are going to say we need to raise the charter cap. I personally am a great believer in charter schools ... I believe in opening them aggressively" Chancellor Merryl Tisch said on the John Catsimatidis radio show. "I'd like to push more charter schools."

Charter backers plan an effort to raise or eliminate the cap, which has 28 slots left in the city. [Emphasis added.]
So, basically, Tisch wants to "aggressively" expand the number of charters in New York State, but she doesn't want to be held responsible for approving charter leaders who falsify their credentials.
Both Regents and NYSED were involved in approving Morris, and both share the responsibility.
Ted is the Lead Applicant for and Founder of GWCS. He is a life-long resident of Rochester, NY. Currently, Ted is an education consultant with the Morris Firm and has previously held positions such as the Director of Operations, Finance, Development, and Assistant CEO with various non-profit youth, education, and human service-related agencies. He has 7+ years of experience in these fields. Ted has a B.S. in Human Services, an M.S.W. in Non-Profit Leadership and is finishing up his Ed.D. in Administration. He has written several successful grants, most recently receiving a grant from the City of Rochester for a summer youth employment project that employed 40 teens. Ted will serve on the initial Board of Trustees. [Emphasis added.]
NYSED should have checked Morris' age as part of a verification process for charter approval. Surely NYSED performs criminal background checks on its charter lead applicants... right?
Had they done so, they would have had to utilize his birthday... which would have required NYSED to notice his age: 22 years.
22 years old, and he claims to have "7+ years experience" in education consulting, nonprofit leadership, and human services.
That would have Morris' "experience" extending back to his being 14 years old. (In fact, Morris has included the same "7+ years experience" statement to NYSED since at least 2012.) A flag to indicate he might be a fraud, no?
But no. NYSED took Morris at his word, with no in-depth check on his credentials, and Regents took NYSED's word.
And neither of these two charter-pushing authorities bothered to even request a college transcript.
Instead, what we have is a deflecting of responsibility by charter-happy Merryl Tisch, who has been on the Regents board since 1996 and whose family could benefit from her "aggressive" charter push via her brother-in-law, Andrew Tisch, who sits on the board of online learning company, K12. (Here New York blogger Norm Scott documents and explains Merryl Tisch's connection to a K12 effort to open a charter school in New York.) Moreover, Merryl Tisch and husband James have paid NYSED employees using their own money. The Tisch-funded "Regents fellows" are described in this November 2013 Times Union article as follows:
A team of two dozen well-paid analysts embedded in the State Education Department is having a dramatic impact on a reform agenda that's causing controversy throughout New York.

None are public servants.

Supported with $19 million in donations from some of the nation's wealthiest philanthropists, the Regents Research Fund team makes up a little-known think tank within the education agency. It is helping drive reforms that affect the state's 3.1 million public school students and employees of almost 700 school districts. ...

The arrangement is stirring concern in some quarters that deep-pocketed pedagogues are forcing their reform philosophies on an unwitting populace, and making an end run around government officers.
So now, we have Tisch- one of those "deep pocketed pedagogues"- ignoring NYSED's openly displayed lack of what she insists as "a lot of work that goes on behind the scenes" for charter application approval.
But how much "work" goes into investigating those charter applications, really?
Consider the letter of support from Offspring Charities, included with Morris' 2014 charter application (page 76). Until a few days ago, Morris was included on Offspring Charities' facilitators and staff page. I know this it true because I read Morris' bio on this page and cited it in my November 25, 2014, update on Morris. However, if one now looks at the Offspring Charities facilitators and staff, no Morris. (Note: A snapshot of Morris' erased Offsprings bio can be found here: http://i.imgur.com/f9FkhQ8.jpg )
Given Morris' being found to be a liar, it is no surprise that Offspring Charities would erase Morris from its site. However, what I notice in the letter of support included on Morris' July 2014 charter application is that the writer of the letter, Offsprings Executive Director Christine Alborn, makes no mention of any connection to Morris. None. And neither does Morris in the resume he included as part of his charter application. Instead, in her letter, Alborn offers only shallow, generic support of the Greater Works Charter School. Her letter in sum: I just think Greater Works Charter School will be good just because.
Did NYSED really read this letter? Did NYSED phone any of the authors of these "letters of support" to discuss the connections that these supporters might have to Morris or to proposed board members?
Sure, the application looks good on the surface- lots of letters, and lots of details on proposed board of directors, financials, hiring, courses.... Nevertheless, the surface is just that. Superficial.
Did the NYSED charter vetting committee consider this -- or any -- application with any critical thought and attention to detail?
These make for some serious questions that Tisch is brushing aside.
She has her rubber stamp and is not afraid to use it.
I do not believe Morris is walking away from Greater Works Charter School after trying to sell the idea to NYSED and Regents for four years.
For at least three years- 2012, 2013, and 2014- Morris has been misrepresenting himself to NYSED and, by extension, to Regents and the citizens of Rochester.
He clearly meant to do so.
Others found him out; otherwise, it is almost certain Morris would have continued in his lies.
Morris has been exposed -- and with him both NYSED's and Regents' failure to properly investigate the charters they have approved.
At least ask to see evidence of NYSED's having verified lead applicant credentials before stamping your "aggressive" approval.
Full-length version originally posted 11-28-14 at deutsch29.wordpress.com
Related
Popular in the Community