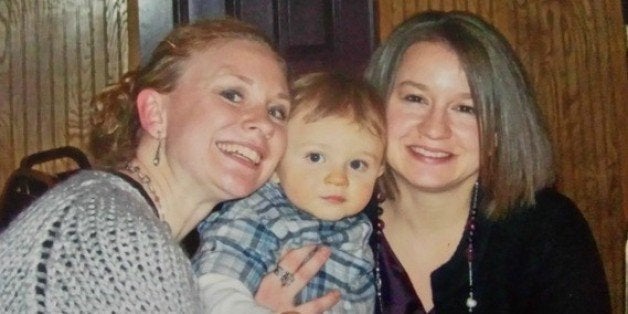 Our children are special. They are unique. They are growing in ways that are hard to imagine. All of that despite how they might have arrived. It's hard for us to think about anything except our child's needs. Whether it's daily tasks or health/mental struggles that are challenging -- you are not alone.
When you are in the thick of it and you feel like it's all on you remember -- you are not alone. Later today, or tomorrow, your partner/spouse returns home. Or you pick up the phone and call in Grandma or a babysitter. Even if it's only a friendly phone call later to someone you haven't talked to in awhile -- you are not alone.
When you are crying on your bathroom floor or when you are rocking your screaming child with tears streaming down your face -- you are not alone. When you feel the despair, and that lonely feeling of being out of options to help your child -- scan your brain. Who else is there for you? Who can help? Who can you call? Even if it's just for an hour.
This Mother's Day, think of all those moms out there -- none of us are alone. Think about how we are all going through the same thing together. Their kid doesn't listen and needs to be told 15 times a day to use the bathroom and flush the toilet. They went to the playground and were throwing rocks at other kids and needed a timeout.
When it feels like the walls are crashing down, not reaching out only compounds our troubles. We are all searching for answers. We all need help and want to make life easier for our kids. So it's indeed true -- you are not alone. We are all there -- waiting, needing and craving the same thing.
When you attempt a hug and a happy face after being yelled at by your toddler/child/teenager, know that the other moms did that, too. Maybe it was the 50th time that day you got yelled, so you yelled back. So did they.
Did your toddler not want to share today? Then throw a huge fit about it when you insisted they share? So did every other toddler today. So did the other woman's child when he was just a toddler too 10 years ago. We have all been there.
Whether you are a mom who had a child in 1985 or 2015 -- it is rough. We are all in the thick of it. We all have to worry about health, safety, discipline and if our child is learning. Some of us worry more than others in certain areas of our child's lives. The good news is there is another mom worrying about the same thing for her child.
We feel lonely because it's hard to reach out sometimes. Other times it's because others don't reach out either. We feel like we are the only ones going through the tough times. Other moms seem to be picture perfect. They are not. Raising children is hard.
Next time you are feeling lonely -- reach out. Another mom is feeling the same way. Instead of judging her for helping, or not helping, ask her to join you for a cup of coffee. Maybe ask her for a play date with your kids. Reach out -- you are not alone.
The more we connect, the less lonely we feel. The more we reach out, the more we can help each other. It doesn't have to be so hard. Find other moms and take a sigh of relief -- her kid just swore at her, too!
Share how you stay connected.