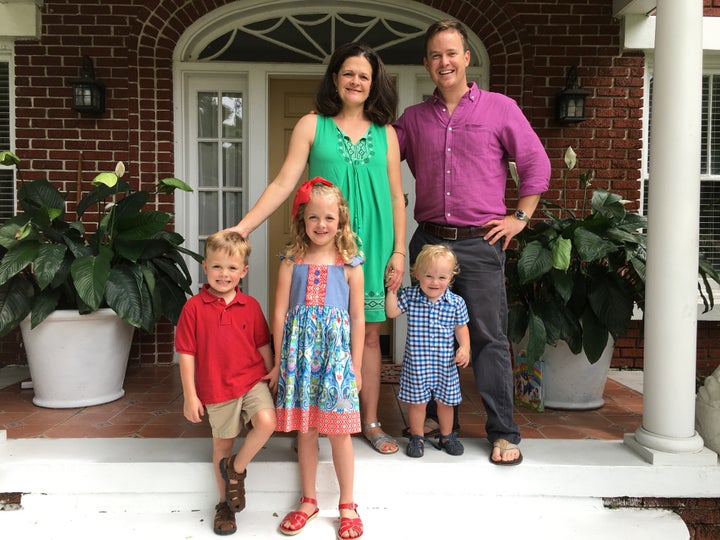 They tell us love is soft and sweet. It is hearts and twinkles, roses and fairy tales, and happily ever after. It is that special feeling you get when you meet "the one." It comes and goes. It is mysterious and fleeting, like cherry blossoms, intense and beautiful, but short-lived.
But I've seen another love.
It is gritty and tough. It is persistent and determined. It is piercing. And it is more beautiful than I ever could have imagined.
It is finding your two-year-old face-down in his crib with a bag over his head.
It is doing CPR on your baby while you call 911.
It is riding in the ambulance to the hospital while the paramedics work on your boy.
It is listening quietly as the doctor tells you, "I'm sorry. He's gone. There was nothing we could do."
It is holding your baby's lifeless body, still with the stamp on his hand that he was so proud of, earned just hours earlier at swim class, while you rock him and sing, "You are my sunshine, my only sunshine," even though that sunshine has now gone away.
It is giving him one final mommy kiss and daddy kiss.
It is calling your husband, who is thousands of miles away on the other side of the world, to tell him that his little golden boy is dead.
It is picking out a casket and a cemetery plot all by yourself since it has to be done and you are still Henry's mommy.
It is choosing to get up every day and smile at the world, because it is still a beautiful place.
It is choosing to love your two other children because they still need a mommy.
It is choosing to love your husband because he still needs a wife.
It is choosing to be a family even though it is not easy.
Sarah, you are so brave. You are such an inspiration to me. When I held your hands sixteen years ago and looked into those brown eyes, I promised to love you for better or for worse. We have had a lot of better. I never thought we would see this kind of worse. But love is still here and we are still standing. Breathing. Hoping. Loving. I love you. I am so proud of you and proud of the woman you are becoming through this loss.
In the new advertisements for Secret, they now just say, "Strong enough for a woman."