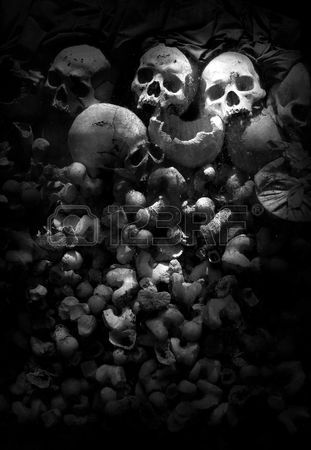 Palermo Shooting had never been shown in the United States before the IFC housed a retrospective of the films of Wim Wenders. In the after talk following the screening, admitted to being wary of making a film about death... he was told it's always been success killer, Woody Allen's Love and Death not included. But luckily for us, that don't do death dictum didn't stop him.
Palermo Shooting is not a perfect film. At points, I was thinking...ok, just go with it. But there are so many fascinating moments that it really deserves a wide U.S. distribution. Not the least, America's best bad boy, Dennis Hopper gets to play his old nemesis ...death.
According to Wenders, Hopper faced and escaped death many times. Unlike James Dean, he continued to ride his bike into the sunset. When I last saw him at a gallery opening in Taos, he was surrounded by fans and friends...of his film work and his art. Of course, Wenders worked with him before, in My American Friend and speaks of him with real warmth.
Palermo Shooting centers on Finn (Campino, singer from German punk band Die Toten Hosen) a highly successful art and fashion photographer who has lost the plot. The world gives him everything that we all dream of...money, accessibility, artistic control and ex-lovers. But after a shoot with a very happy pregnant model in Palermo (Milla Jovovich), Finn decides to stay on in the old town and face his demons, most importantly his fear of death.
The cinematography by Franz Lustig is exquisite. Images bend and expand and we feel as if we're living inside Finn's visual head. His rock music, which we hear through his headphones, also helps bring us into his world; the rhythms that are broken only when he pulls them out of his ears and we're back in the reality of everyday Italian life.
There is something of this film that is reminiscent of Don't Look Now, by Nicolas Roeg, where a phantom in a little hooded cloak torments the leads, Julie Christie and Donald Sutherland, as she pops in and out of Venice's vaporettos, leading the couple further and further to facing the death of their child.
In Palermo Shooting, it is Hopper in a hooded cloak, drawing Finn closer and closer to his own fears.
This film is as much a treatise on photography as it is death ...and apparently the two have been closely linked in literature. Writer Roland Barthes in Camera Lucida:
In the final analysis, what I really find fascinating about photographs, and they do fascinate me, is something that probably has to do with death. Perhaps it's an interest that is tinged with necrophilia, to be honest, a fascination with what has died but is represented as wanting to be alive.
Finn can't stop shooting and perhaps it's not until he loses his camera in the dangerous water yet survives, that he begins to enter the now of living again.
The film brought to mind my own memories of both Wim Wenders and Dennis Hopper. As an invited student to the Talent Campus in Berlin, part of the Berlinale Film Festival, I thought I remembered hearing Wenders speak about the change in his filmmaking... and that change was involved with falling in love and having a new partner. I didn't get the opportunity at the IFC screening to ask him about the autobiographical aspects of Palermo Shooting, but in the film Finn do meet a lovely Italian art restorer (Givoanna Messogiorno) and things begin to shift.
That same year, Mr. Hopper was being honored by the Festival. I was excited because Hopper and I share a birthdate and I'm always hopeful to better understand my own life by studying people born on the same day. In an auditorium of thousands of liberal German film fans, I had the gall to ask Hopper a question. Here he was - getting a well-deserved award after so many years of having 'issues' and still I couldn't help but ask him out loud why he had voted Republican in the last few elections. You could have heard a pin drop in the joint. Truthfully, I don't recall his response as there was such shock from the adoring throngs...probably more at me for spoiling the ceremony... Hopper mumbled something, recovered and then continued to be cheered for his filmography, not his politics.
Hopper plays death very nicely. At the end you almost want to pinch his cheek. Of course, it is Mr. Wender's writing; his attempt at trying to understand death's role in our lives and inadvertently help his audience make peace with it.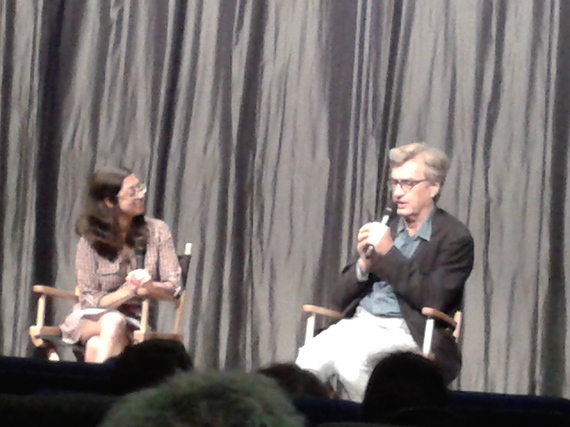 Someone in the Q &A following the screening suggested that the film should be shown at hospices. I think that's pushing it; but in the way that it is thought that Spielberg helped prepare our consciousness for the idea of accepting alien life through E.T. and Contact, Mr. Wenders takes on the mission of making this death character a whole lot friendlier. I believe he succeeds
Calling all HuffPost superfans!
Sign up for membership to become a founding member and help shape HuffPost's next chapter