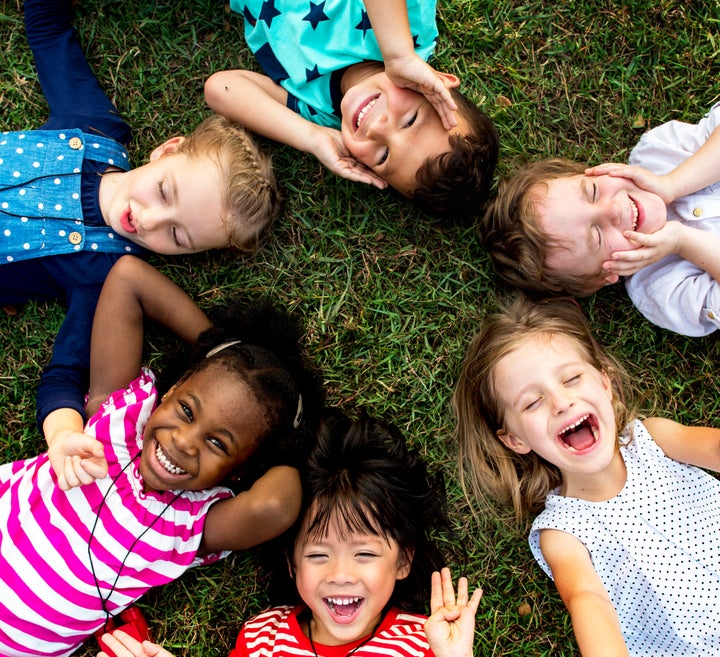 Parents, caregivers and teachers often focus on teaching children to speak, to read and even to play. We also need to focus on helping to build children's capacity for compassion, empathy and constructive experiences with others. These are called social-emotional skills, and they are vital to children's success in school and life. Thankfully, every adult in children's lives can help them build these skills – right from the start.
Children's earliest experiences meaningfully shape who they are. From the moment they're born, parents and caregivers can help children build a strong social-emotional foundation through their nurturing and loving relationships, including through their everyday routines and moments when they talk, read and sing together. All learning is interconnected, and the earlier we start, the better off all children will be.
A new report from Too Small to Fail highlights how critical early social-emotional experiences, starting from birth, are to all aspects of a child's development. Researchers have found when parents and caregivers talk about their babies' experiences and what they're feeling with them in nurturing and supportive ways, we strengthen their ability not only to learn, but also to recognize and understand their feelings and actions, and how these affect others. We also help them develop their ability to express thoughts, communicate feelings, and demonstrate positive behaviors which will go a long way toward helping children develop into compassionate and confident adults. Fostering creativity and imagination also helps children with their social-emotional development.
Children with strong social-emotional skills are more interested in all types of learning and do better later in school because they are more focused, more open to cooperation, and have fewer behavioral problems. Social-emotional development also helps foster a child's ability to plan, manage emotions and persist at tasks. This leads to greater math proficiency, better reading ability and more sophisticated reasoning skills.
And finally, children with a strong social-emotional foundation are more likely to experience a smoother transition into adulthood. In 2015, researchers found that children entering kindergarten with better social-emotional skills were more likely to graduate high school on time, complete a college degree, and maintain full employment by age 25. These children also had lower rates of smoking, drug dependence, teen pregnancy, involvement with the police, or dependence on public housing. Building these skills early in life is an economic imperative. Recent estimates show a high return on investment for school programs that promote the development of social-emotional skills: for every $1 invested in these programs, $11 is returned to society.
The data are clear, yet as a society we are not supporting parents and caregivers to be able to have the time with their children in order to help them build these skills. This is one reason why paid family leave and flexible work policies really matter. And while they are at work, parents need affordable, high-quality childcare that ensures their children will experience these skill building interactions all day long. Parents also need tools, information, and resources to make the most of everyday moments – starting today.
That's why the Clinton Foundation's and Opportunity Institute's Too Small to Fail initiative focuses on the importance of talking, reading, and singing with babies to boost brain development and help build language, early literacy, math and social emotional skills. It provides free and easily accessible information, including new resources to help guide families through different stages of parenting. These are designed to help them better understand their children's behavior, set limits with love and build all of the skills their children will need to carry them through school and life.
We all must do everything we can to help our children grow up equipped to navigate our world's increasing complexity with compassion, empathy and competence. Nurturing these qualities in the next generation is a shared responsibility, and the sooner we start the better off we'll be.
Chelsea Clinton is Vice Chair of the Clinton Foundation. Joshua Sparrow, MD, is a child psychiatrist and director of the Brazelton Touchpoints Center in the Division of Developmental Medicine at Boston Children's Hospital.