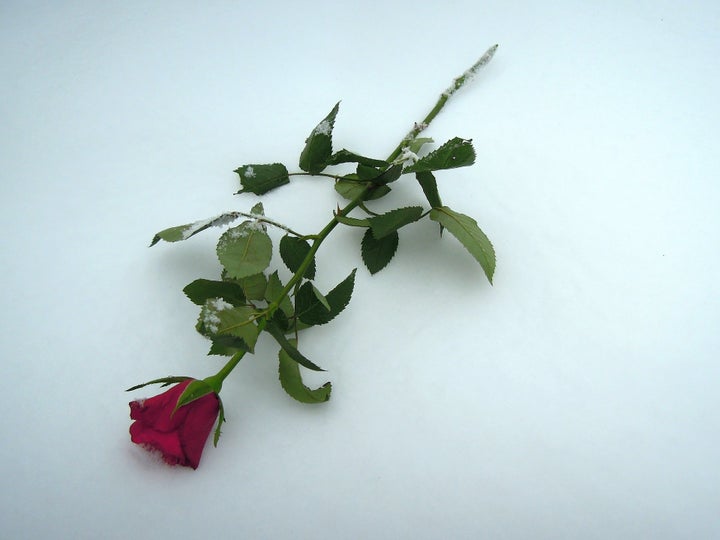 To all those we have lost... and to all those facing the holidays without a loved one.
A smiling version of you said "hello" to a new day, heading off to your routine. Maybe you were weary—sleepless nights and worries keeping you up. Maybe you were thinking about tomorrow, about your best friend's birthday, about how many more Fridays until Christmas.
You said goodbye to your loved ones, grabbed a snack, and counted how long until you would be back. You thought about what you'd watch on television that night and how maybe you'd get a pizza.
Did you think about the words you said? Did you savor that last kiss? Did you think about all of the things you'd rather be doing, all the dreams you had left to finish?
I don't know. But you were here.
You were here for the small, regular living moments. You were here to sing to that song on the radio and laugh at the commercial you loved. You were here to complain about the junk mail and to nap on the couch after a long day of work. You were here to take selfies, to watch too much Netflix, to sit and just be.
Your crazy laughter, your frustrations, your hopes. Your wild road trips and your embarrassing moments and your endless questions. You were here with your hopes for tomorrow and your questions about life. You were here to ask the big questions, to wonder, and to fear.
You were here to think about your purpose and if you were living right. You were here to wonder about your mark you would leave on the world.
You were here, not really thinking about the day you wouldn't be. None of us were.
And then, just like that, you weren't here. Like a story unfinished, you were gone.
Did you finish your bucket list?
Did you accomplish what you'd hoped?
Did you leave everything right?
Now we're here, thinking about how quickly things change, how the immortality complex can crumble so quickly.
We sit here amidst silly fights, petty decisions, and tasks that seem unimportant. We sit here, alone, without you, with botched dreams and abandoned goals of our own. We sit here wondering what the point of it all is.
We sit here thinking about the holidays, not with cheerful glee but with sadness and worry. We think about the family photographs that will be missing your face. We think about the unopened gifts that will sit in a corner, their wrapping paper taunting us with the idea your fingers will never tear it off.
We stare at the tree devoid of your favorite ornament because we just couldn't bear to put it up. We think about the empty seat at the table when the family gathers. We think about how your laughter won't ring, how there probably won't be much laughter this year.
We think about how we're here. We think about how you're not.
We think about how someday, they'll say the same of us all.
But, in the midst of tragedy, we must remember, no matter what, you were here. You left your mark in the best way you could given the cards you were dealt. You changed us, you lived, and you just were.
We all leave this place with things unfinished, words unspoken, life unlived.
But the important thing is...you were here. And, as we stand here, we know we are forever changed.
We must remember to take every moment in, to remember how fleeting each second is.
Lindsay Detwiler is the author of five contemporary romance novels and a high school English teacher. To learn more about her works, visit her author page.