Nearly every city and village in Syria has a story to tell about enforced disappearances: civilians being snatched off the streets or from their homes by the police, Syrian military or an armed group, never to be heard from again. The victims are usually tortured, killed or enslaved. Their families are left haunted, not knowing if their loved ones are alive or dead.
Today, we are seeing an alarming rise in the incidence of enforced disappearances around the world, particularly in a number of the "Arab Spring" states, such as Syria, Egypt and Yemen, where reaction has triumphed over hope for a rights-based future.
In Syria, we are witnessing a catastrophe the consequences of which will be felt for generations to come. This includes not only millions fleeing their homes, the shredding of the Geneva Conventions and massive criminality by the Assad regime and others, but also the enforced disappearance of over 65,000 people, including entire families and thousands of children.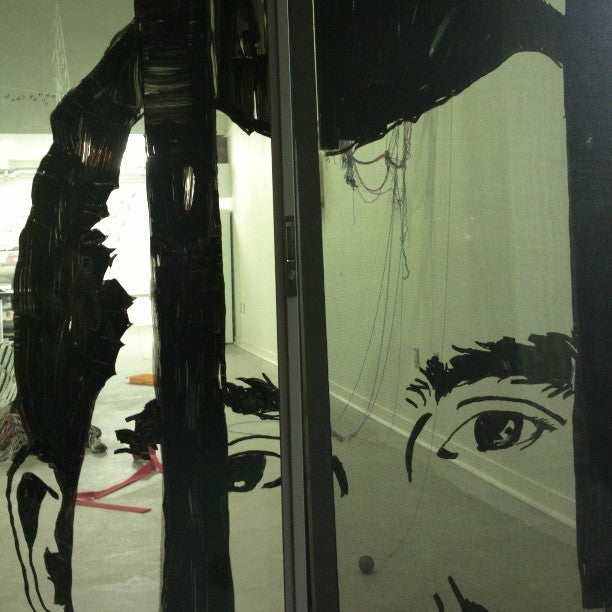 In Egypt since early 2015, hundreds of Egyptians have vanished at the hands of the state. Secret prisons in southern Yemen, where officials have forcibly disappeared people and ordered continued arbitrary detention, are called "no-return prisons." And these are just a few of the many places where enforced disappearances are occurring with terrible human consequences.
Enforced disappearance was a phenomenon many thought was a product of the brutal internal conflicts of the 1980s and early 1990s. Tremendous efforts were taken by countries and the international community to address the crime, on a number of fronts.
In 1983, the Argentinian government created the National Commission on the Disappearance of Persons, arguably the first truth commission, to identify and reveal the fates of the estimated 30,000 disappeared during the "Dirty War" (1976-1983). Despite the commission's limitations – it did not name names and was only able to account for a small proportion of victims — its work opened the door to much more extensive prosecutions, reparations, and truth telling. It also set a powerful precedent for dealing with enforced disappearances and massive human rights violations, which has inspired similar commissions in dozens of countries.
Following the genocide in Srebrenica in 1995 and crimes committed throughout the former Yugoslavia during the Yugoslav War, many enforced disappearances were documented and remains found by courageous local and national activists and organizations as well as international bodies such as the International Commission on Missing Persons and the International Criminal Tribunal for the former Yugoslavia. This led to criminal convictions at the Tribunal and in national courts. Chile is still using its national courts to try hundreds of people for their roles in some of the estimated 2,279 enforced disappearances committed during Augusto Pinochet's military dictatorship (1973-1990).
Part of the disproportionate lack of attention to the disappeared in the region may arguably be due to the inordinate focus on countering terrorism, whether called "violent extremism" or another moniker. Anti-terrorism has been the primary objective of Western foreign policy, and by extension, Western justice policy, since the tragic events of 9/11 and the so-called "Global War on Terrorism". This unfortunate, short-sighted focus takes us farther away from accountability and prevention.
The situation in Kenya and Somalia are examples of this fallacy. A 2013 report by Kenya's Truth, Justice and Reconciliation Commission identified enforced disappearances as violations that should not be repeated. Yet, in the name of fighting Al-Shabab in both Kenya and Somalia, they have instead increased: human rights organizations have documented over 300 cases of individuals who have gone missing while in the custody of Kenyan security agencies since 2009. (To date, the police have not undertaken investigations into their whereabouts.)
In order to effectively prevent enforced disappearances, whether in Syria or the myriad of other places where it is occurring today, the international community will need to rethink its priorities and approach. Today, more than ever, human rights advocates must continue to push for the implementation of the International Convention for the Protection of All Persons from Enforced Disappearances. We must also look to the international community to lead the way in unequivocally censoring governments that use enforced disappearance as a political tactic — and ensuring there can be no impunity for this crime.
In a country such as Syria, where the state and rebel groups have had virtual carte blanche to commit atrocities for seven long years, the war will likely need to end in order to stop the abuses. Nonetheless, to address the horrors of enforced disappearances and the suffering of many families across the planet, we also need international leadership. In this regard, it is essential that the United States and other great powers affirm international standards on enforced disappearances by ratifying the international convention and taking responsibility for abuses of their own, like the use of black sites and secret detention centers, committed in the name of national security.
There are few crimes as chilling as enforced disappearances. There is no closure for the families or loved ones, as hope mixes with fear. Families suffer and often find themselves without a breadwinner and difficulty obtaining any support or benefits (as they cannot prove the death of the one disappeared). Mixed with that hopelessness is the lawless nature of enforced disappearances, that can strike at any moment.
It is, therefore, imperative in Syria and many other places that we find not only effective ways to support the families of the disappeared but also provide justice to the disappeared themselves. We do this by finding the truth about what happened to them, supporting the families and pursuing accountability for the perpetrators. Only then can we consider our efforts to make the purpose of this day — ending enforced disappearances — worthy of its name.
Calling all HuffPost superfans!
Sign up for membership to become a founding member and help shape HuffPost's next chapter
This post was published on the now-closed HuffPost Contributor platform. Contributors control their own work and posted freely to our site. If you need to flag this entry as abusive,
send us an email
.