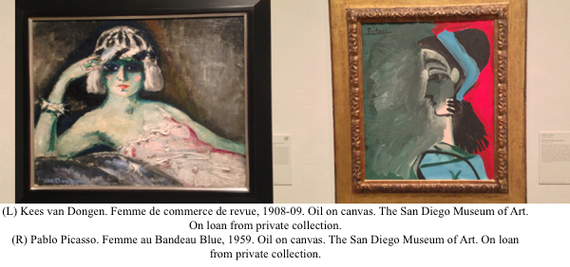 I always think about San Diego as an old friend. But somehow, I haven't been there for a few years. So, come last Sunday, I jumped in a car and, two hours later, I was in Heaven, though the locals call it Balboa Park.
My first stop, of course, was at The San Diego Museum of Art. The museum is known for its diverse collections, which includes traditional Asian and classical European art as well as good representation of 20th century art.
Right now the museum is hosting a travelling exhibition, Spanish Sojourns: Robert Henri and the Spirit of Spain. The exhibition presents forty paintings by this American artist (1865-1929), whose career spanned the late 19th and the early 20th century. To be completely honest, I'd never seen his works before. The exhibition tells a very interesting story about a very gifted artist who travelled to Europe often but fell particularly hard for Spain, which he visited seven times.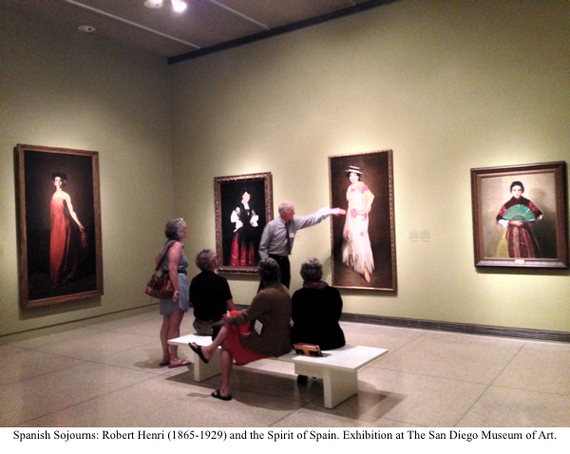 His full-length female portrait of a dancer introduced an American audience to a then-new cultural phenomenon --the tango. Nearby, the full-length male portrait of a Picador evokes the pride and gore of Spanish bullfighting.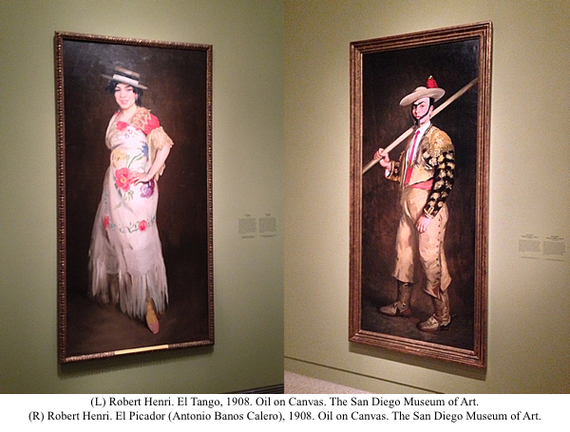 Robert Henri was a contemporary of John Singer Sargent, whose flamboyant portraits of high society, with their showy brushwork, were obvious influences on Robert Henri's art.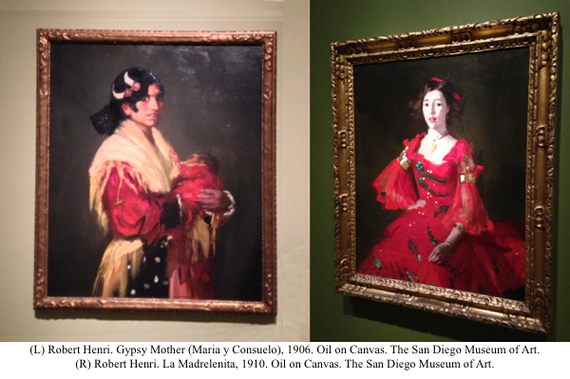 There is a pair of half-length female portraits --one of a gypsy woman with child, another of a society lady. With their bright palette and flowing brushstrokes, both portraits draw your eyes in like a magnet. The difference is that the portrait of the gypsy goes beyond the exotic flamboyance of her outfit. One can tell that she is slightly guarded and wary of our direct eye contact. But she is definitely a force to be reckoned with. In the portrait of the pretty, young society lady, the artist's focus is on her beautiful red gown, while her sweet face remains just that, sweet.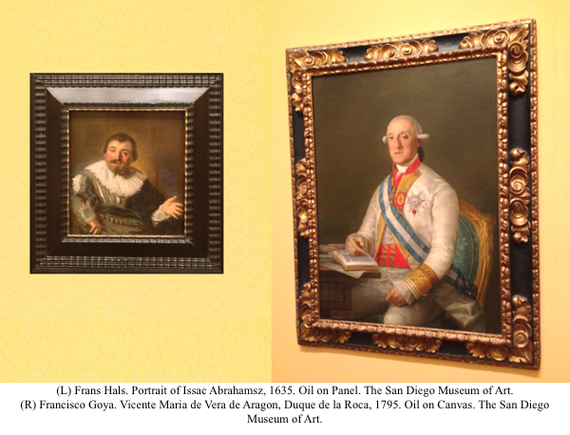 Strolling through the museum galleries, I reconnected with a few truly magnificent samples of Old Master paintings that any major museum would be proud to own. Among them, the small Portrait of Issac Abrahamsz, 1635 by Frans Hals and the medium-sized portrait by Francisco Goya of Vicente Maria de Vera de Aragon, Duque de la Roca, 1795.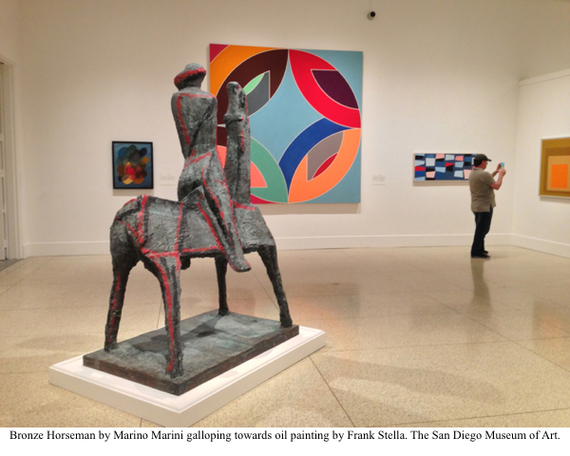 Though the museum collection of 20th century art is not extensive, the well thought out gallery design and intriguing juxtaposition of works make you want to linger. There are a few great paintings on loan there from local private collectors, including portraits by Pablo Picasso and Kees van Dongen. And life-size bronze horseman by Marino Marini galloping towards a large abstract painting by Frank Stella --their interaction is simply priceless.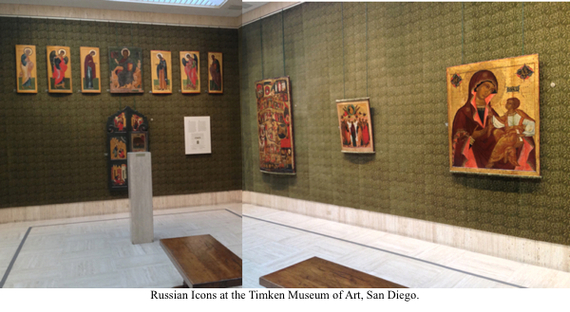 My tongue-in-cheek reference to Balboa park as Heaven has something to do with another museum located there: the Timken Museum of Art. It is known for its good collection of Old Master paintings, but yours truly always pays a special visit to one gallery, with its small but exquisite collection of old Russian Icons. The current exhibition of Byzantine art at the Getty Villa demonstrates the rich traditions that influenced and shaped these superb and rare Russian Icons.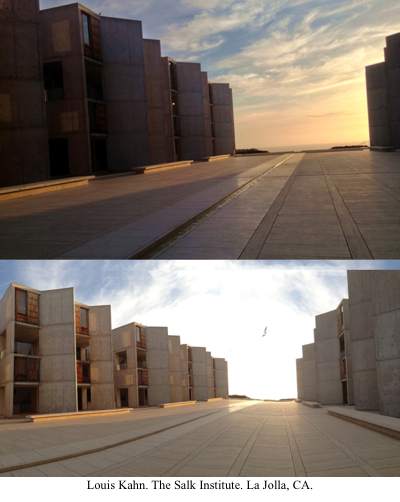 The smartest thing to do driving back to LA is to stop at La Jolla and to enjoy the sunset while strolling through the magnificent architectural setting of Louis Kahn's Salk Institute. Its iconic, surreally "quiet" architecture makes me hear the voices of Gods. Oh, please, don't tell me you've never been there...
P.S. If you want to learn about Edward's Fine Art of Art Collecting Classes, please visit his website here. You can also read The New York Times article about his classes here.
Edward Goldman is an art critic and the host of Art Talk, a program on art and culture for NPR affiliate KCRW 89.9 FM. To listen to the complete show and hear Edward's charming Russian accent, click here.
Calling all HuffPost superfans!
Sign up for membership to become a founding member and help shape HuffPost's next chapter