"I think people think that trans is a new thing and they especially think that nonbinary or genderqueer is a new thing, but it's really not at all," Jess Dugan recently told HuffPost. "The language we use to describe it has changed, and so has our ability to be out."
Honoring those who came of age without the vocabulary or environment available to LGBTQ people today is the motivation behind the photographer's book and portrait series To Survive on This Shore, which includes interviews with 65 gender nonconforming adults over the age of 50.
The book highlights perspectives that are often erased in a milieu that associates gender variance or, more specifically, identifying outside the binary of male and female with youth culture. But thousands of Americans born closer to the first half of the 20th century spent lifetimes clearing a path for nonbinary and trans people to understand themselves. They found ways to live authentically, often without access to the inclusive language and a measure of safety that many (tragically, not all) queer people have in 2018.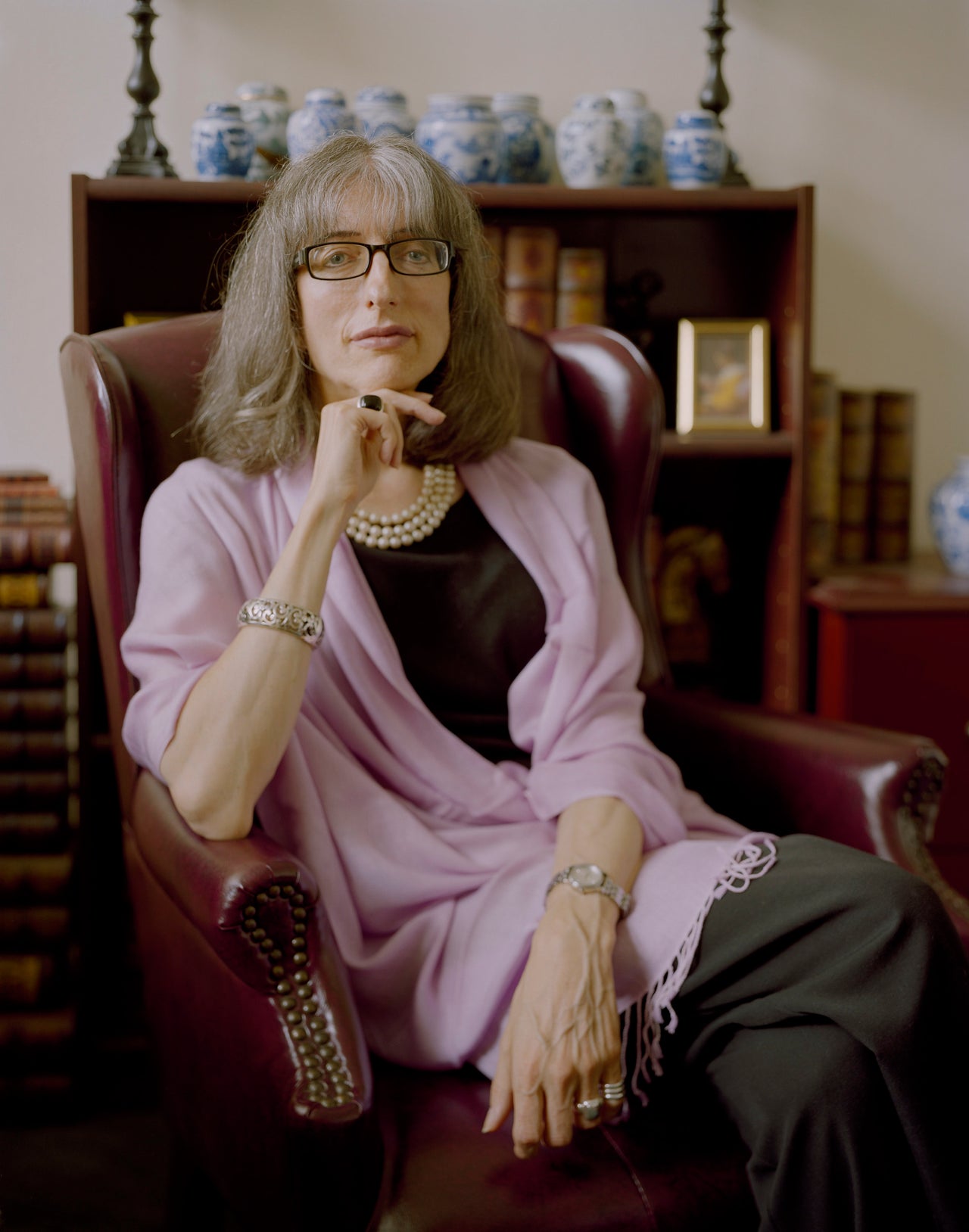 The project was deeply personal for Dugan, who identifies as queer and gender nonconforming and uses the pronouns "she" and "her." She made this project in collaboration with her partner, Vanessa Fabbre, a social worker and assistant professor at Washington University in St. Louis, whose research focuses on the intersection of LGBTQ identities and aging.
"There is a real lack of images of older trans and gender nonconforming people, which in turn means there's a lack of representation for younger trans people," Dugan said. Without those images, younger gender nonconforming and trans people often "have no idea what their lives will look like ... with no road map for growing older as a trans or gender nonconforming person."
To Survive on This Shore tries to provide that road map, one that offers various routes toward self-discovery and identification. Moreover, the portraits and accompanying interviews record the history of a group that has remained at the margins of an LGBTQ community that might not have existed as proudly and vibrantly without it.
"In many cases, older trans and nonbinary adults are the people who worked as activists and paved the road for this moment we're living in right now," Dugan said. "We wanted to validate older trans and gender nonconforming adults, and we wanted to record their experience."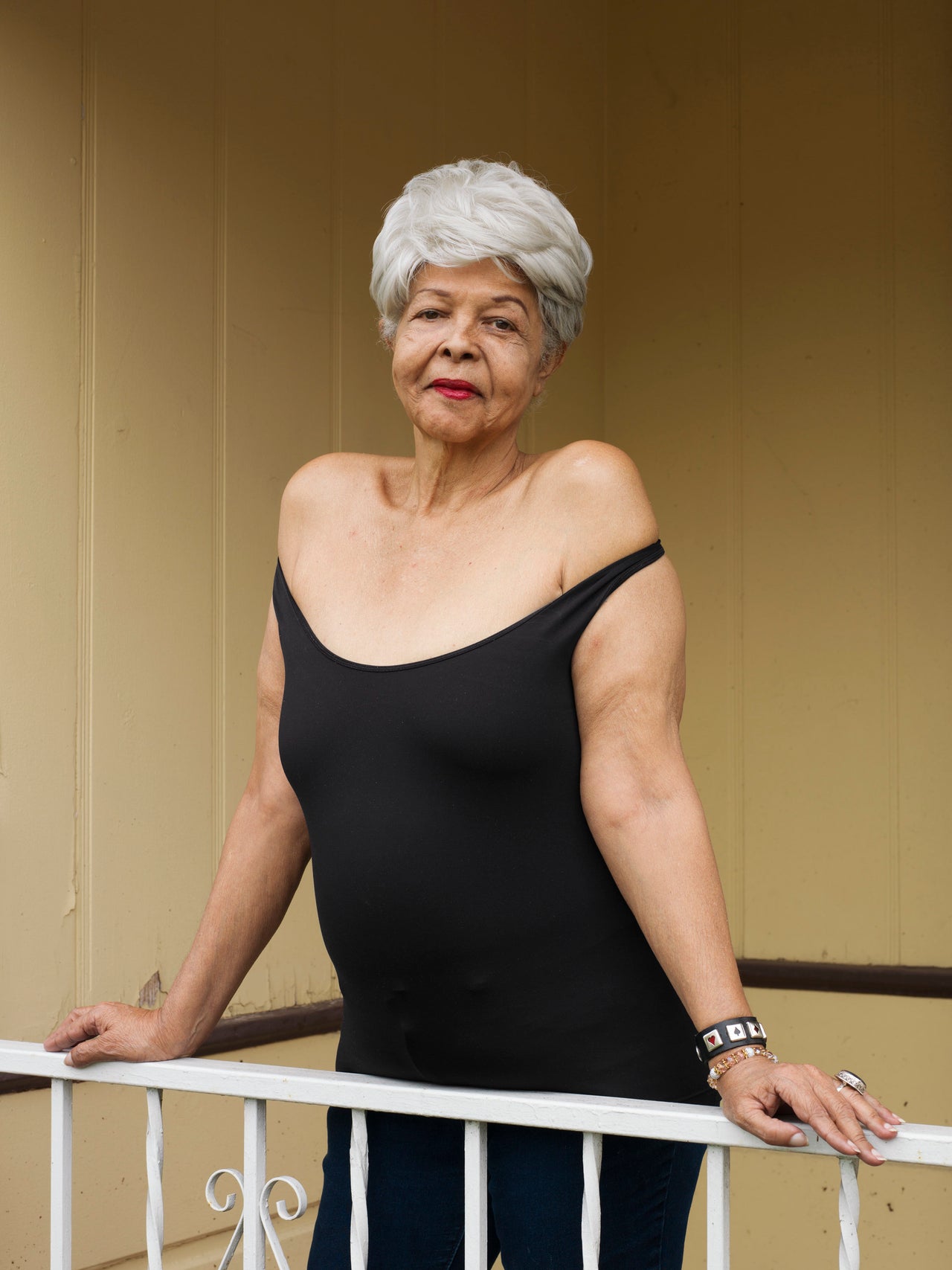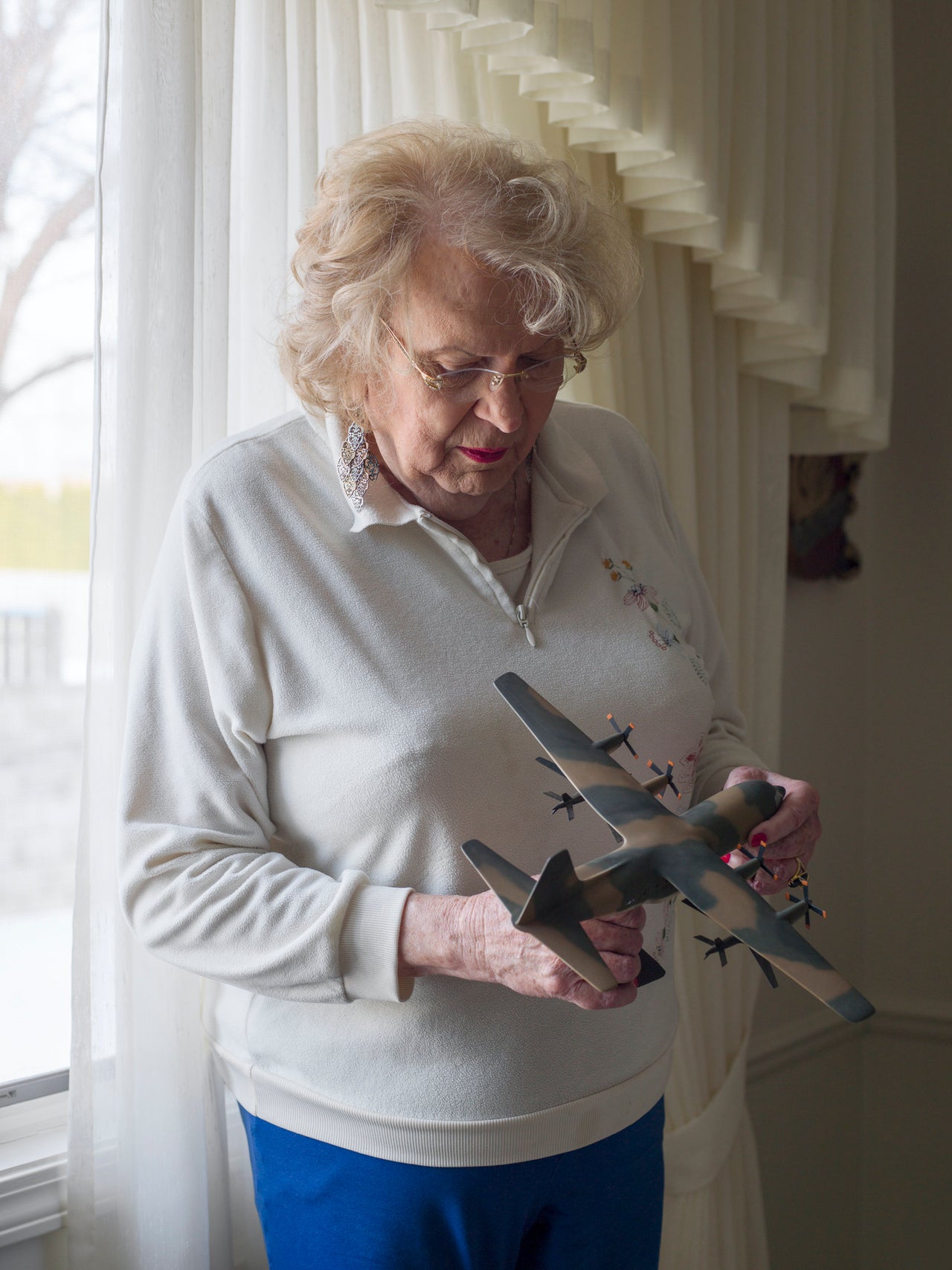 The prevalence of gender variance among older Americans can be obscured by its strong association with youth culture, but there is "a huge range of identities among older trans and gender nonconforming individuals," Dugan said.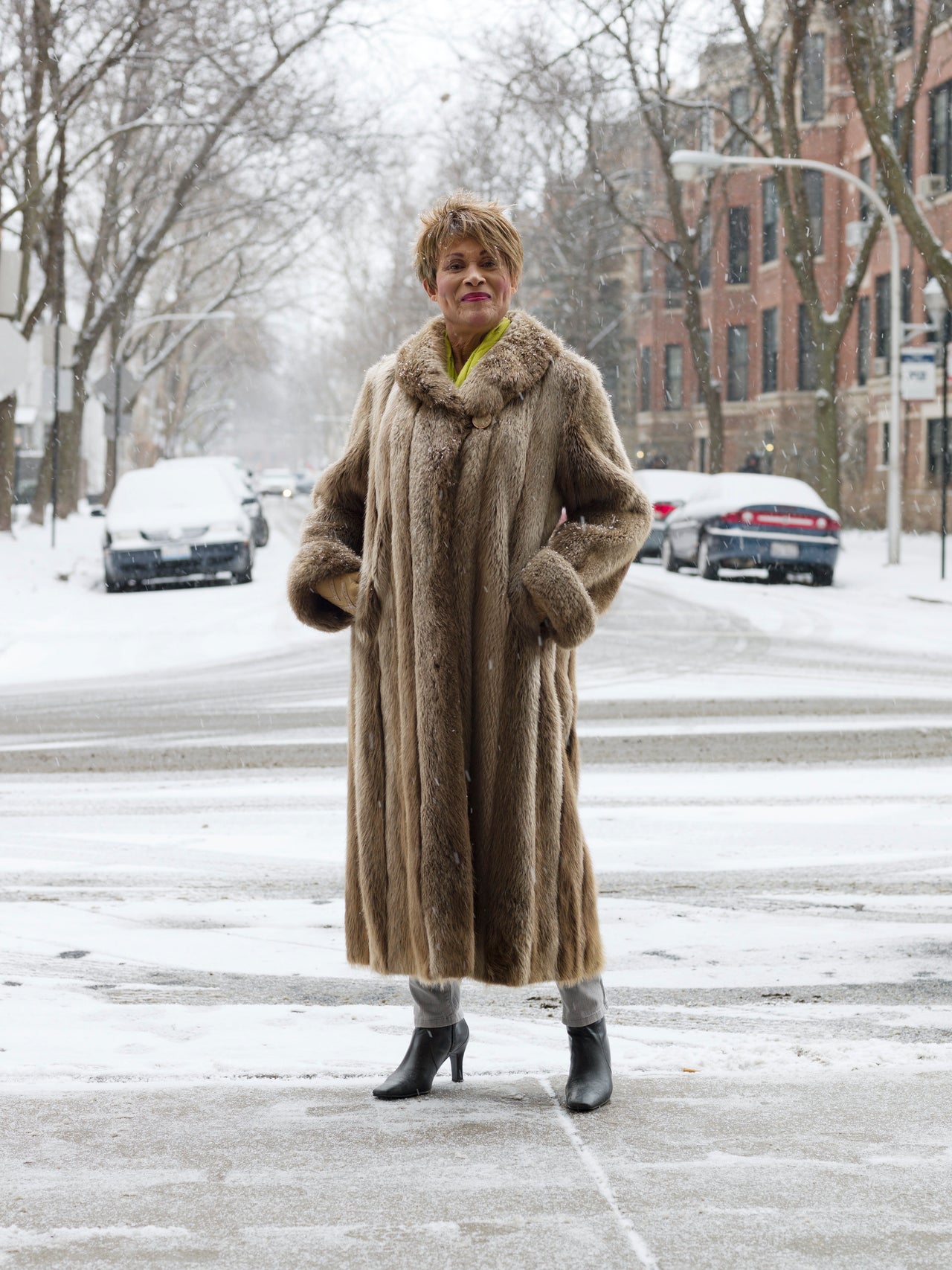 Subjects were photographed in their homes or a location of their choosing, and interviews center on "what it takes for them to live authentically and the risks and benefits of pursuing that," Dugan said.
Many participants came out before the internet and before the current conceptualization of the LGBTQ community. Some hadn't heard the term "transgender" as they negotiated their identities. Dugan recalled identifying strongly with Hank, one member of a couple she photographed, who described her identity and experiences in a totally different way from how Dugan might, despite their similarities.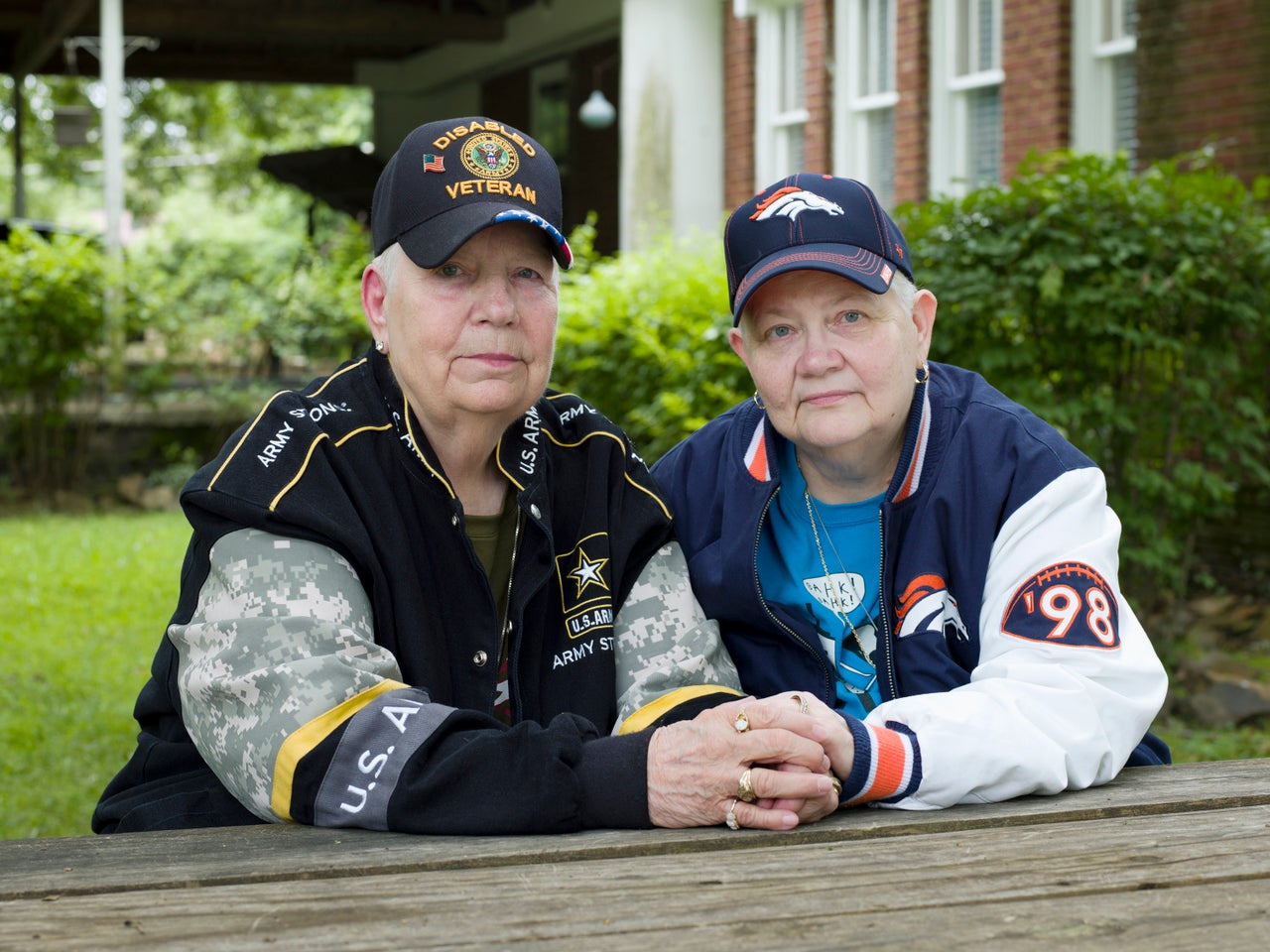 "When I was photographing Hank and Sam in Arkansas, we had a really amazing experience, because I felt like Hank and I have basically the same internal identity but the language we used and our struggles in the world were so different because of our 40-year age difference," Dugan said.
"I realized that history was at risk of being lost," she added.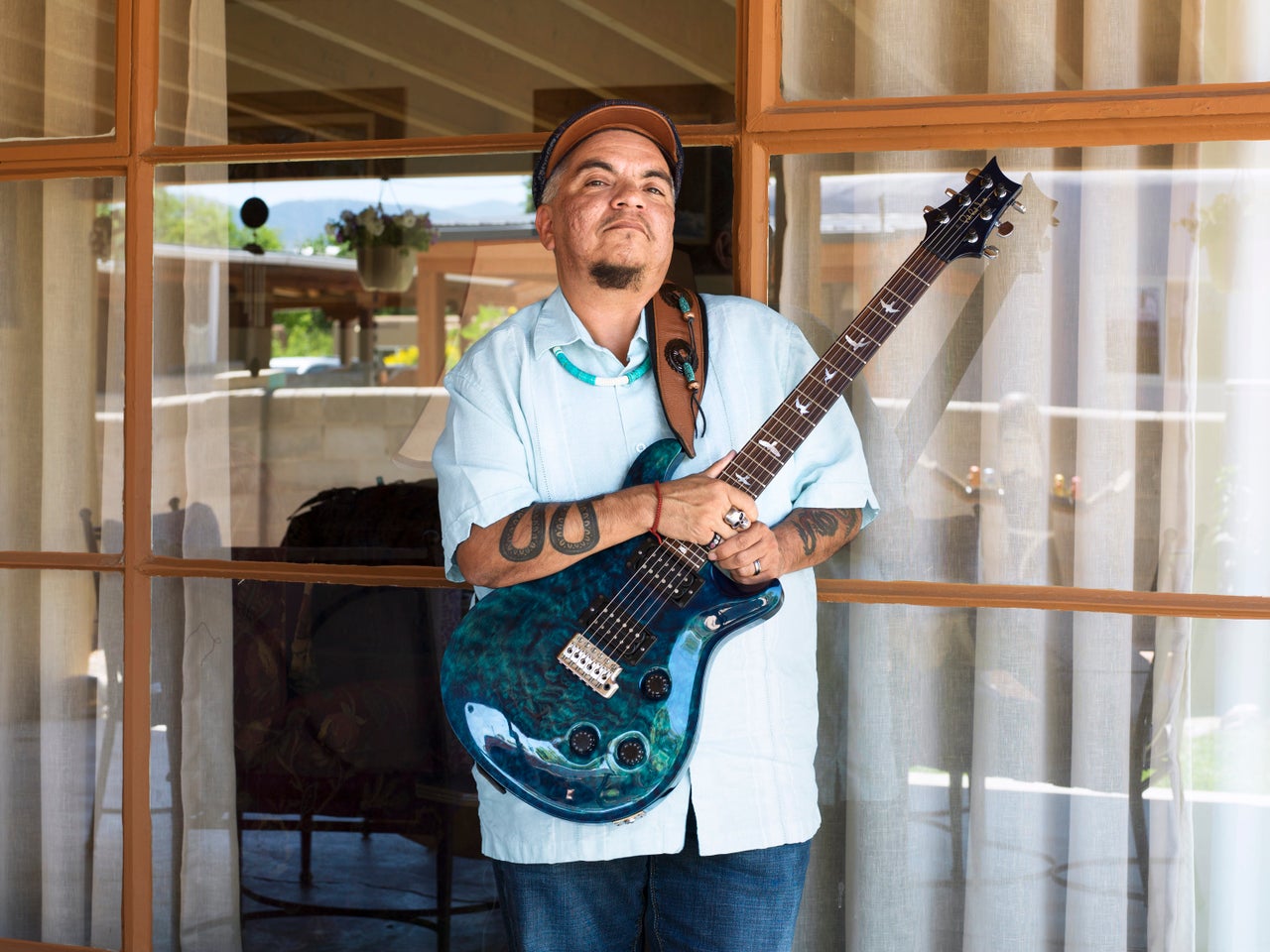 Because older Americans often forged their identities in the absence of inclusive language or a safe path to medically confirm their gender, many found ways to live comfortably outside the binary. But aging can threaten that comfort, Dugan said, especially for trans and nonbinary folks who chose not to pursue hormone therapy or gender confirmation surgery.
Justin Vivian Bond, an artist and activist (who uses "they" and "their"), told Dugan that they pursued hormone therapy specifically so there would be a record of transness in the event, as they grew older, they lost the cognitive abilities to ensure that part of their life wasn't erased.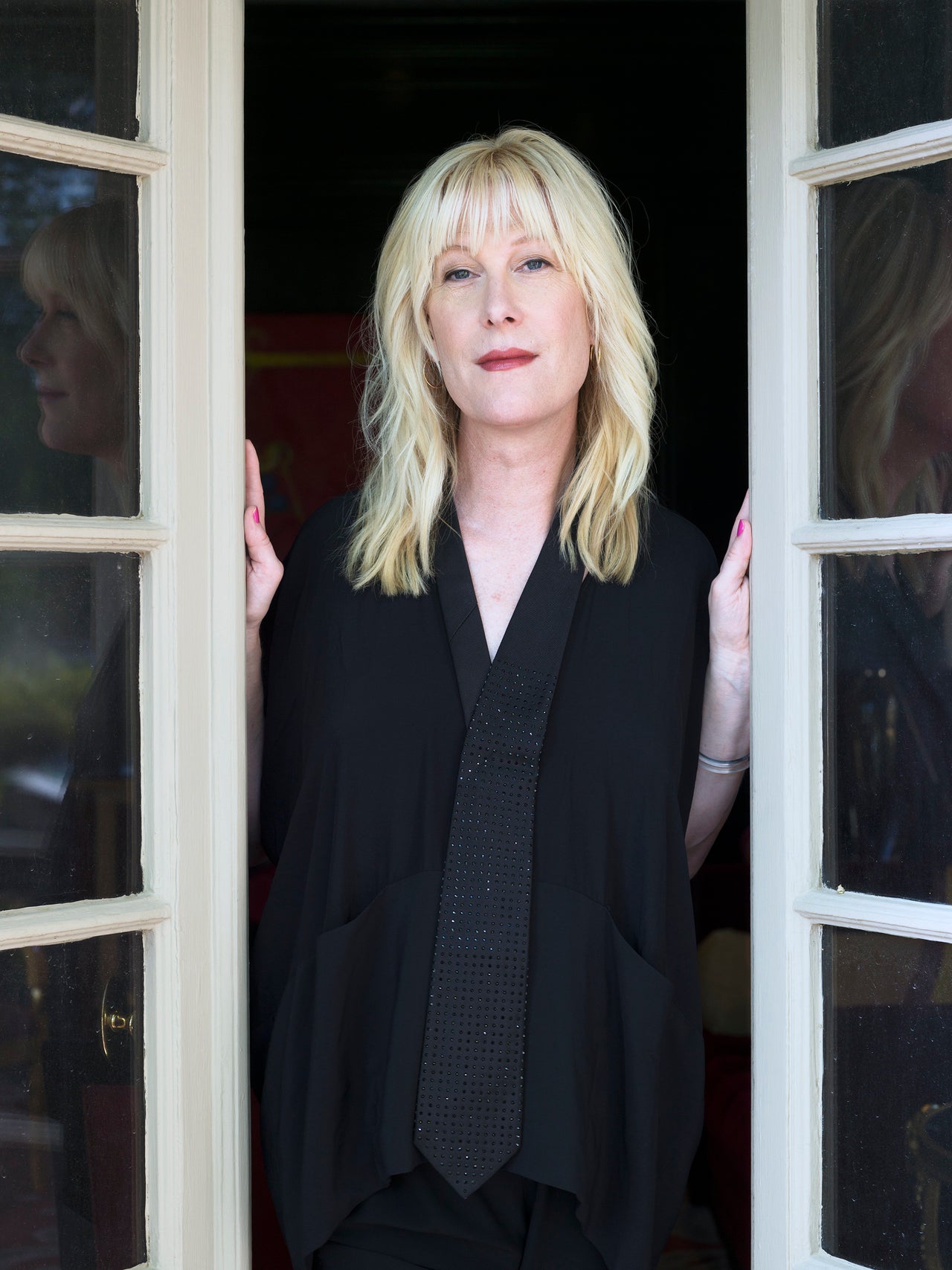 "My fear was that I would become incapacitated in some way and then be stuck in a room full of old men, and I never, ever want to be an old man," Bond says in the interview. "That is not my jam."
In this sense, To Survive on This Shore is a fine arts project as well as an advocacy tool for "an LGBTQ community that is aging in a way that hasn't happened exactly like this before," Dugan said.
"It was so important to consider the fears and concerns nonbinary people have about care when they're older and having to access a medical system that is very binary," she added.
She spent four years collecting subjects and photographing them, taking care to ensure that a project focused on representation fulfilled its promise.
"We were really conscious about diversity around age, race, identity gender expression, socioeconomic status, geographic location and life narrative," Dugan said. "We intentionally decided not focus only on New York or San Francisco. We wanted to show that there are trans people in rural Arkansas, as well."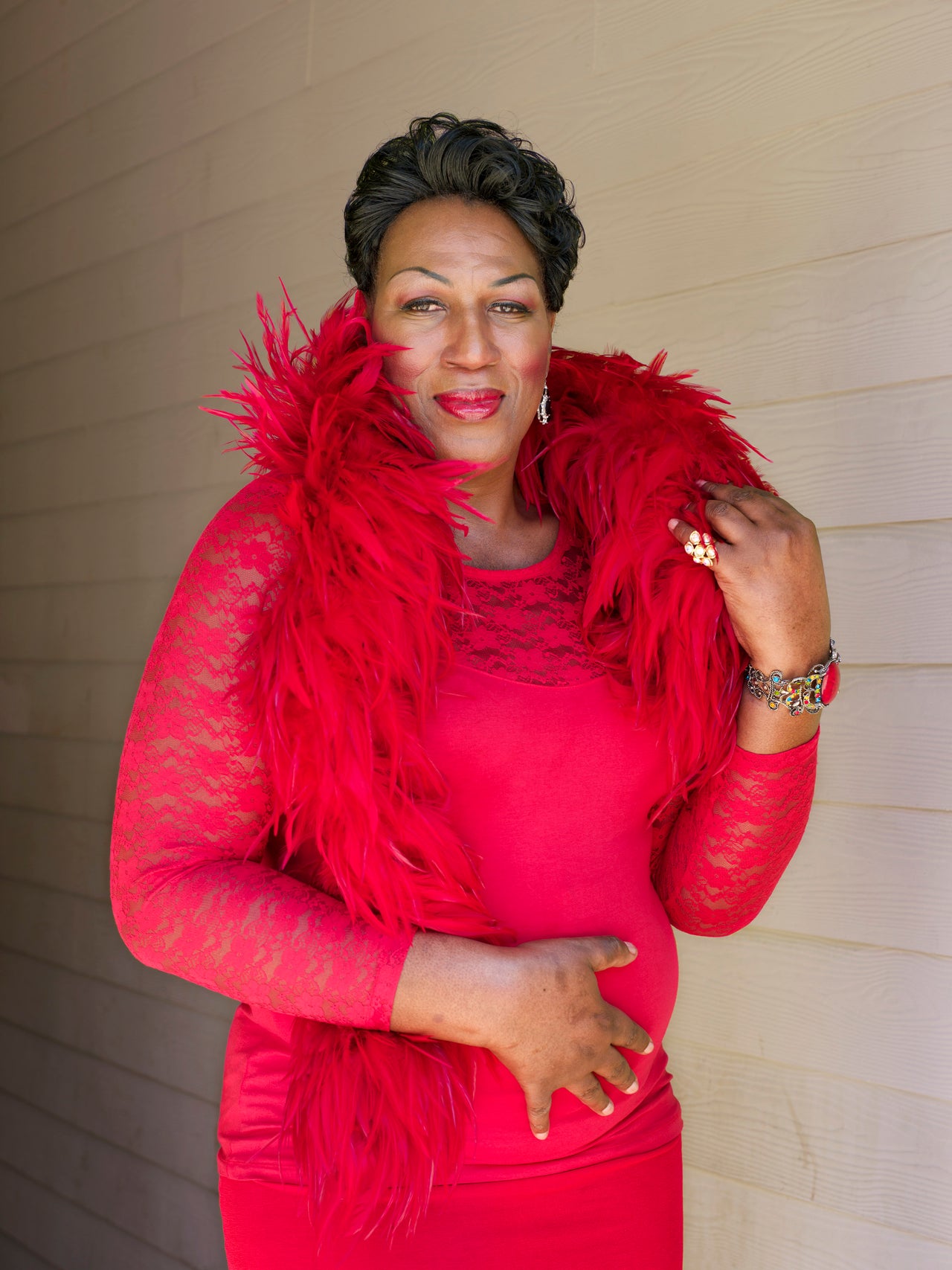 Over time, word of mouth proved a crucial recruiting tool for such a sensitive project. For some, participating in the book was also their public coming out.
"It was so important that we were participants in the community, and gaining the trust of one person at a time would lead to trust with other people, particularly in communities of color," Dugan said. "Both Vanessa and I are white. We were very thoughtful about wanting to include people but not be tokenizing but empowering."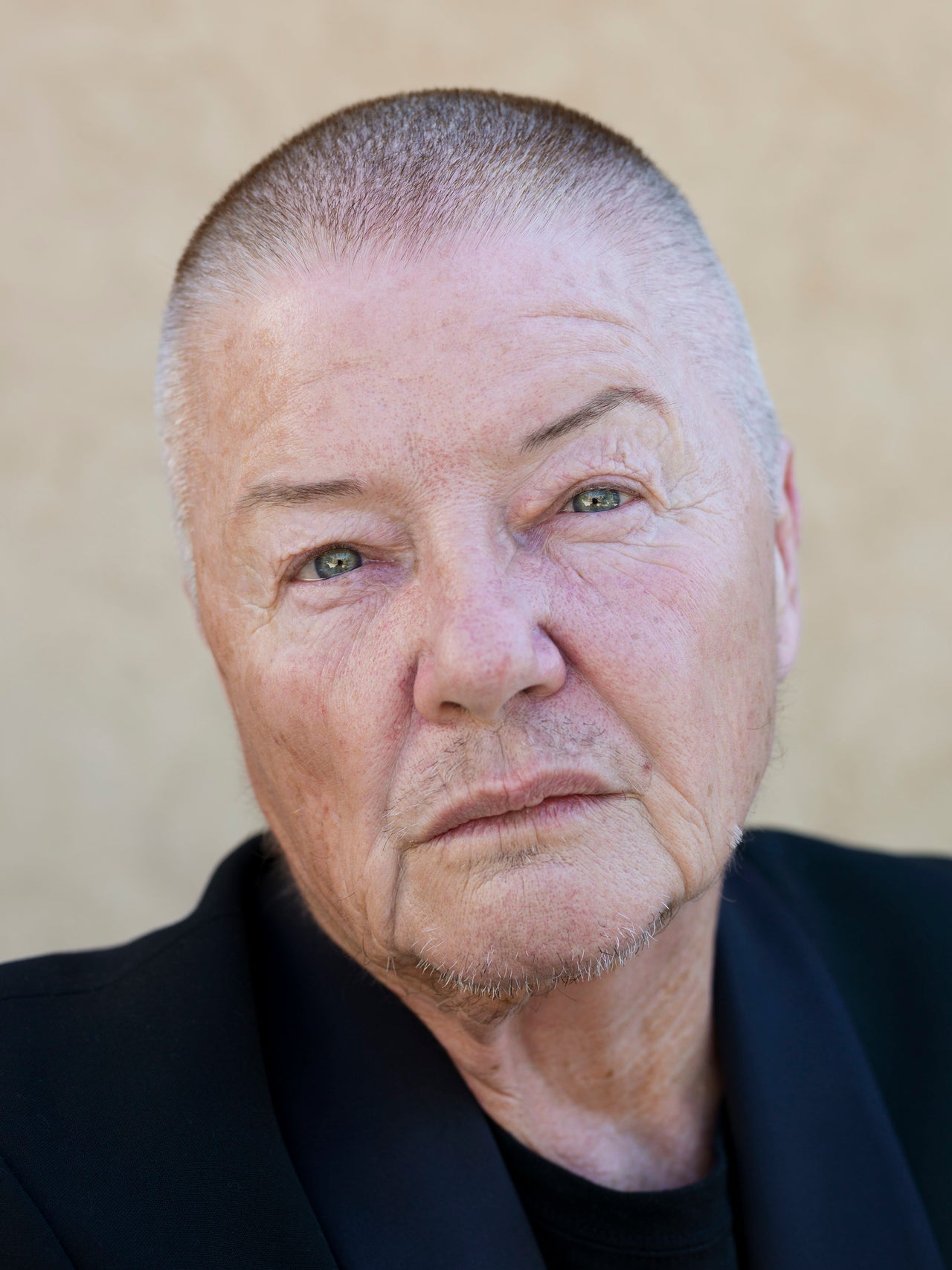 With the images, Dugan wanted to "create a dignified portrait that goes beyond the surface and really engages with the emotional quality of the person," she said.
"I wanted the viewers, when they're looking at the work, to feel like they're in the moment with the subject," she said. "I wanted them to feel like they were having an interaction with the person rather than just gazing at an image."
Fears around aging are universal, and Dugan said she hopes this element makes the project "relatable to an audience who may have had a harder time relating to the transgender piece otherwise."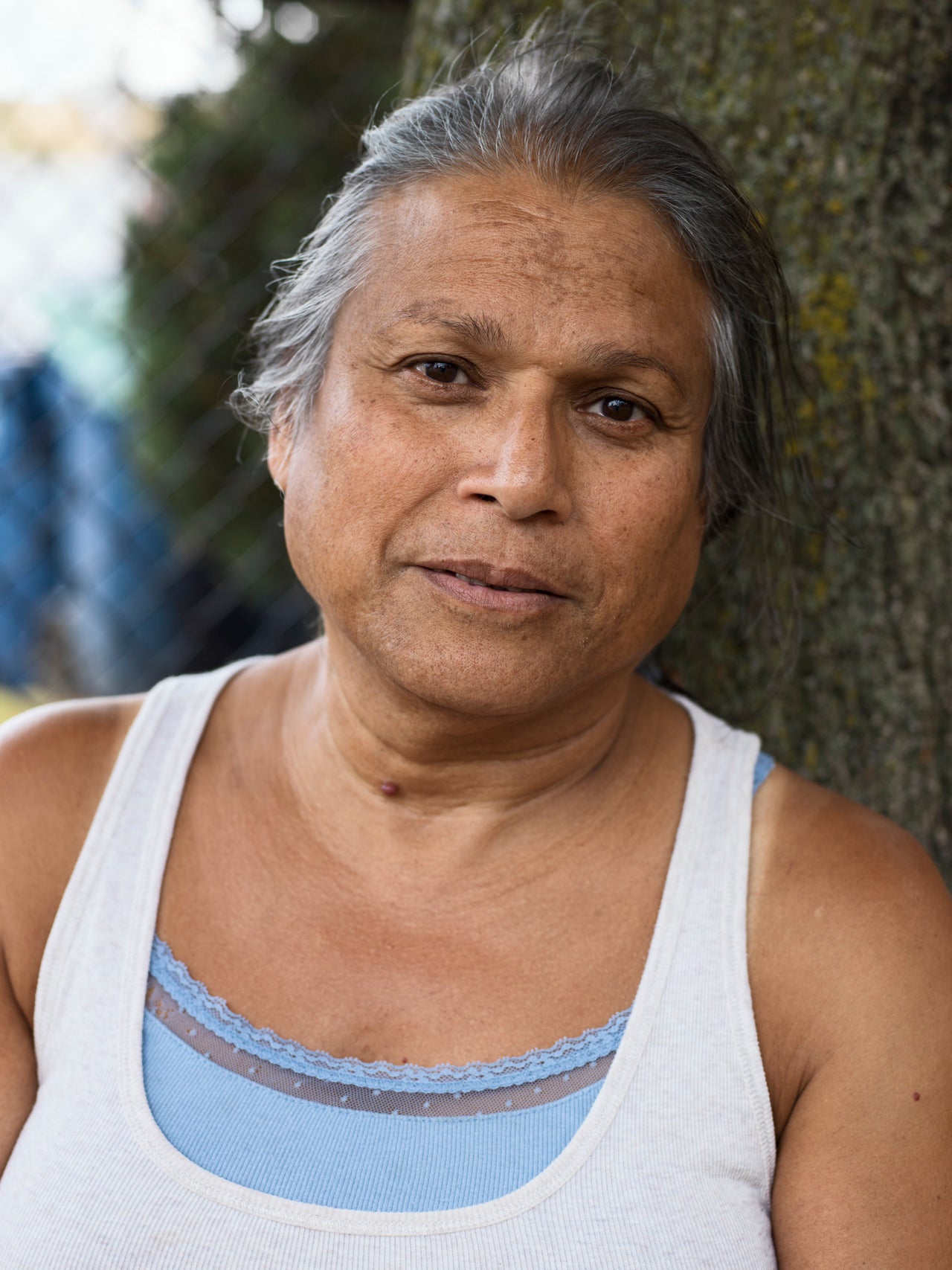 Creating To Survive on This Shore "has been incredibly meaningful to me personally," Dugan said, and she remains in touch with many of the books' participants.
"I was really humbled by each person's willingness to invite me into their life and home and share their story," she said. "Most of the people that I met were strangers to me at the time that we began to work together, and then over the course of a couple hours, they would share their most difficult life stories, their most joyful life stories. And I would leave feeling incredibly close to someone that I had only met three or four hours before."
An exhibition of "To Survive on This Shore" is also on view at projects+gallery in St. Louis through October 10, 2018. Visit Dugan's website to learn more.
Popular in the Community