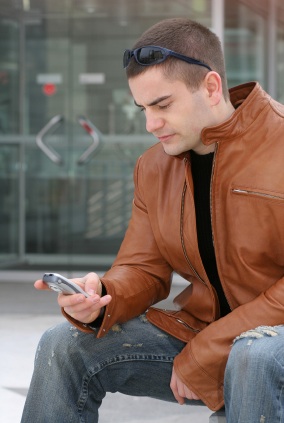 Sending a text message can be a fun and flirty way to communicate with members of the opposite sex. However, depending on the nature of your relationship, more often than not, texting can damage your relationship, create hurt feelings, and send your status from "hot" to "permanently deleted" as quickly as it takes to press the send button.
Here are some of my online dating tips as it relates to text messaging someone you are involved with.
1. Running late? Send a text message to let your date know, if you are unable to call instead.
2. In a meeting? Of course you can't call, so go ahead and quickly send an update of your status if your plans have changed.
3. Flirting by text. If you are in a relationship and have discussed the use of text messaging, let your honey know you are thinking about them and go ahead and send a cute text. "Thinking about U" will always make your partner feel good about your relationship, but only if you have continuity and a regular phone and dating schedule.
4. Reconnecting with an old flame? Forget about it. It screams booty call. If your intentions are sincere, please pick up the telephone.
5. I Love You! The first time you tell your sweetie that you love them should always be in person, without alcohol, and while you are fully clothed. The anticipation of those three special words should never be done initially in a text message.
6. Breaking Up. Please give someone the courtesy of ending a relationship in person, or at least via phone. Only a coward would break up with someone in a text message.
7. The Morning After. If your date ends up with a pile of clothing on the floor, please don't text the them to say you had a good time. If you truly hope to see them again, pick up the phone and tell them how special the evening was. Better yet, if it's in your budget, send flowers or a box of chocolate. If you are a woman, don't text the man to say, "How are you?" It could send a message that you are needy and you may not hear from him again.
Keep in mind that text messaging can end up being a unilateral form of communication. You don't know for sure if the other party has read your text, if it got lost in cyberspace, or if they deliberately chose to delete it.